Jonathan Anderson, the innovative force behind LOEWE and JW Anderson, continues to defy conventions and push the boundaries of design. His latest offering, the Frog Clutch Bag, showcases his penchant for forward-thinking creations that captivate and surprise. Building on the success of previous whimsical collaborations and viral sensations, Anderson explores 3D printing technology to bring this lifelike amphibian companion to life.
We earn a commission when you follow the link to make a purchase. Click here to learn more about how we make money.
Debuting on the FW23 runway in Milan, the Frog Clutch Bag is designed as the perfect companion to its avian predecessor, the Pigeon Clutch Bag. Crafted with meticulous attention to detail, the frog's hyper-realistic appearance surpasses expectations. Shades of green and yellow blend seamlessly, creating an airbrushed effect that adds to its charm. The beady yellow eyes, reminiscent of the beloved Wellipets collaboration, add a touch of whimsy to its lifelike visage.
But the Frog Clutch Bag's charm doesn't stop there. Its mouth, cleverly concealed on the underside, opens to reveal a red-painted cavity, providing ample storage for your essentials. The mouth securely fastens shut with magnets, ensuring your belongings stay safe while adding an element of surprise and interactivity to the design.
Embodying Anderson's unique vision, the Frog Clutch Bag features an embossed logo, a subtle reminder of the designer's artistic prowess. With each creation, Jonathan Anderson reaffirms his position as a trailblazer in the fashion industry.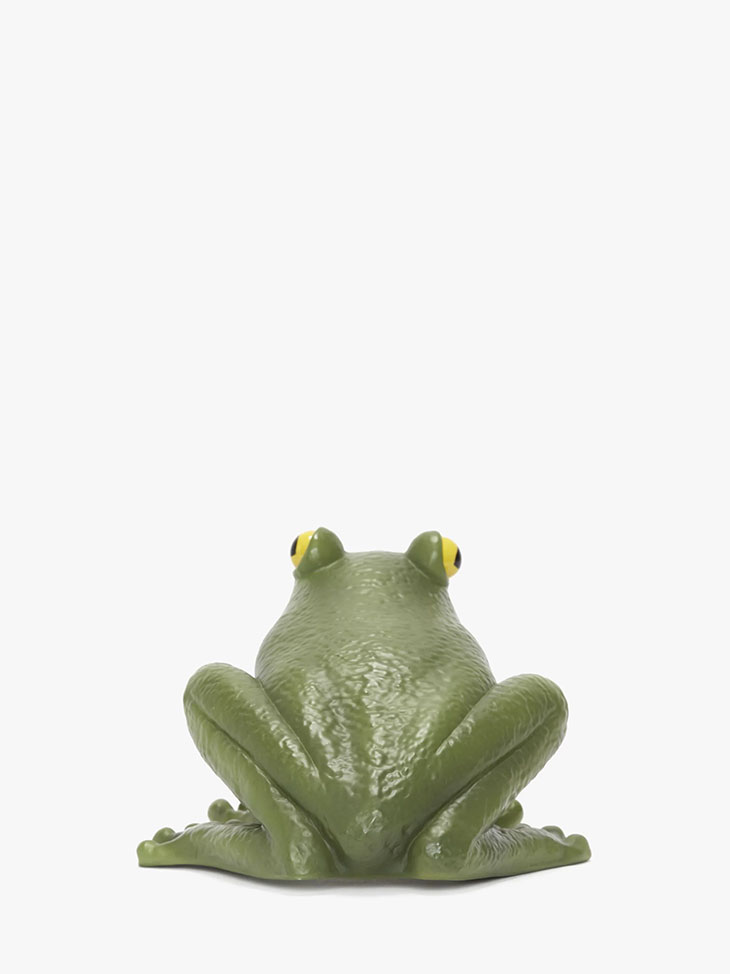 The Frog Clutch Bag is now available for purchase both online and in-store, retailing at $990 USD. Whether you choose to add this whimsical accessory to your collection or simply appreciate its artistry, JW Anderson's Frog Clutch Bag is a testament to the boundless creativity and playful spirit that define the brand.