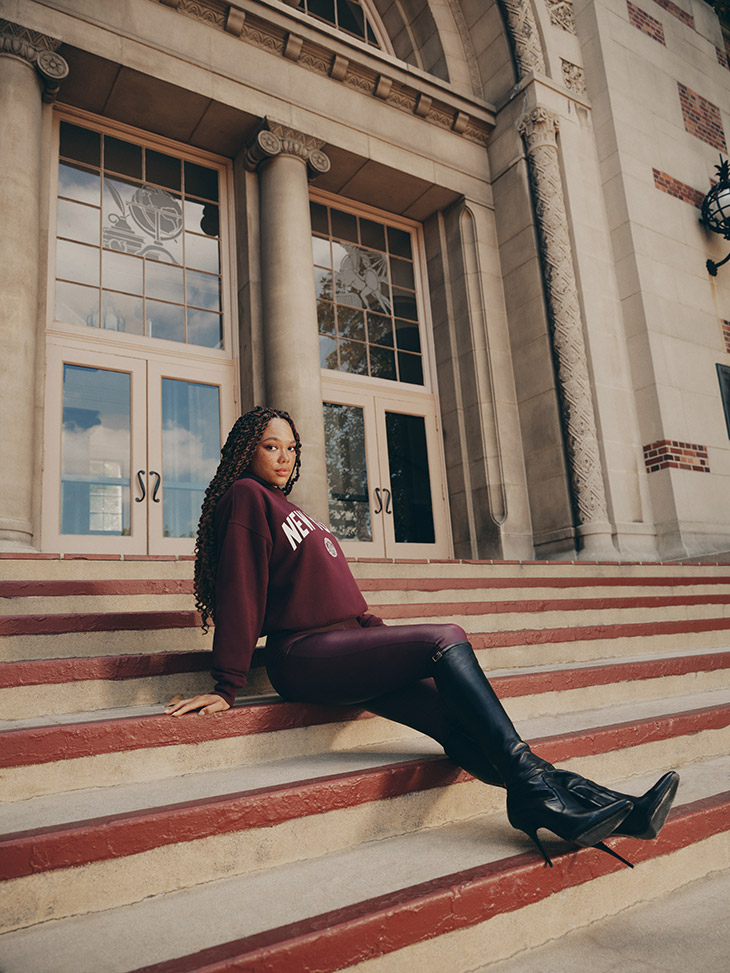 Fashion house Good American presented its new Varsity Collection, with a campaign starring Camille Opp, Dominique Reshae, Keilani, Akesha Murray, and Amy Lupercio lensed by fashion photographer Micaiah Carter. Beauty is work of hair stylist Marty Harper, makeup artist Diane da Silva, and manicurist Jolene B.
Step into the school year with Good American's latest – The Varsity Collection. Drawing inspiration from timeless all-American college styles, the brand given these old school classics a fresh, new school revamp.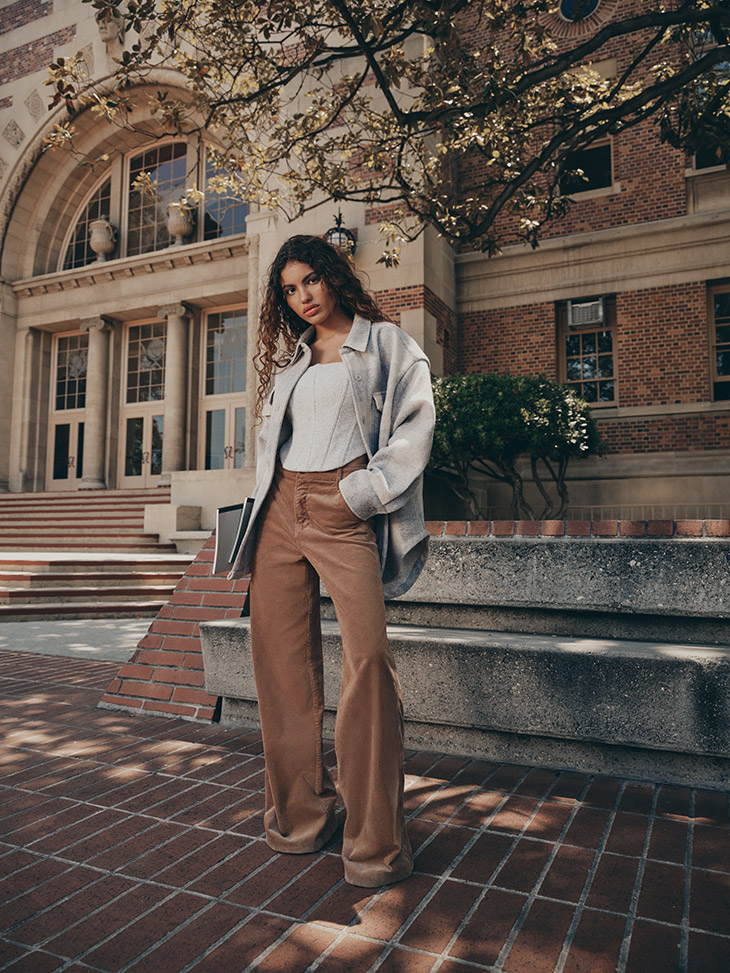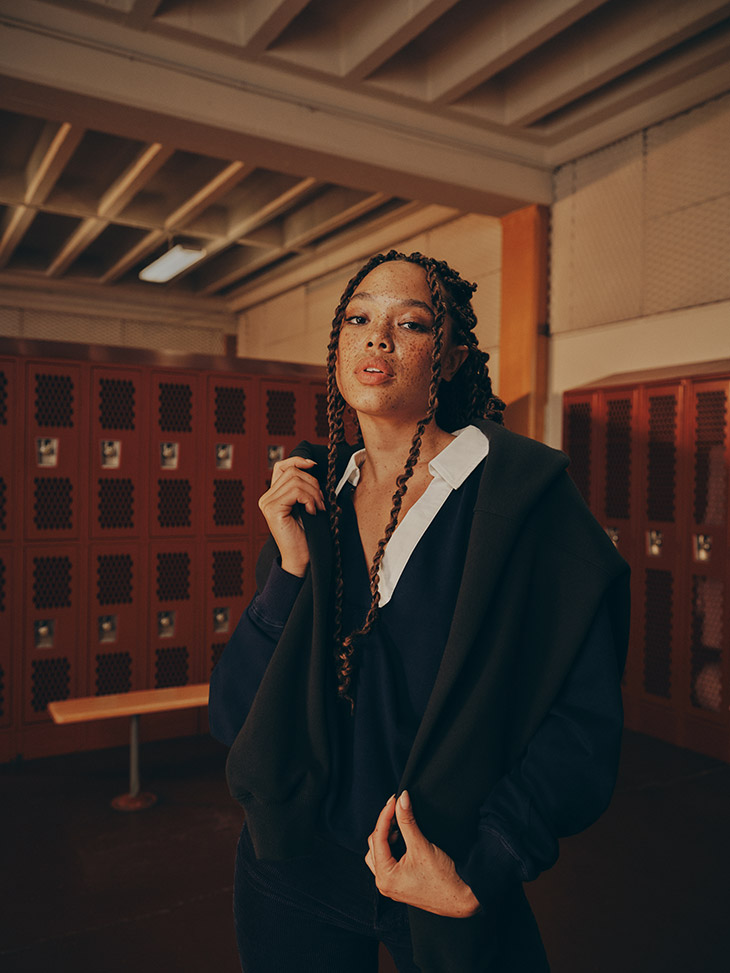 Good American it's about empowerment and celebration of women. And as we enter this back-to-school season, the brand is paying homage to those cherished college days while adding a touch of modern femininity. Good American commitment to uplifting women shines through in this collection, presenting the perfect blend of nostalgia and contemporary chic.
This fall, whether you're striding through campus corridors, making a statement in the office, or just out to reclaim the city streets, the Good American Varsity Collection ensures you do it with unparalleled style. It brings selection of essential crewnecks, rugby shirts, and trendsetting shackets. And don't miss out on the brand's fresh corduroy and faux leather trousers, perfectly marrying the old with the new.
The Varsity Collection celebrates the best of both worlds, seamlessly fusing old school charm with a new school vibe.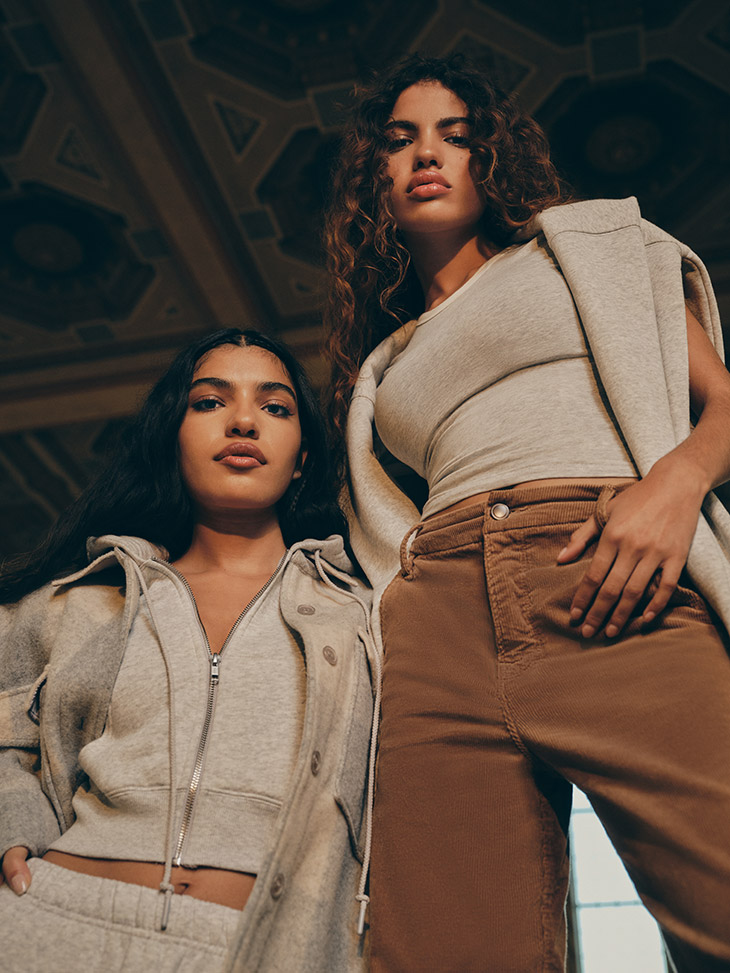 Founded by Emma Grede and Khloé Kardashian, Good American emerged on the fashion scene on October 18, 2016, not just as another clothing brand but as a powerful statement. With Emma Grede at the helm as CEO, the brand sought to redefine and reshape the fashion landscape. Sourcing only the finest European fabrics, every piece of their signature jeans is meticulously designed, cut, sewn, and washed right in the heart of Los Angeles, ensuring unparalleled quality with an American touch. And while the quality is undeniably top-notch, it was the brand's mission that truly set them apart. From day one, Good American addressed the glaring gap in the fashion industry: a lack of inclusive sizing.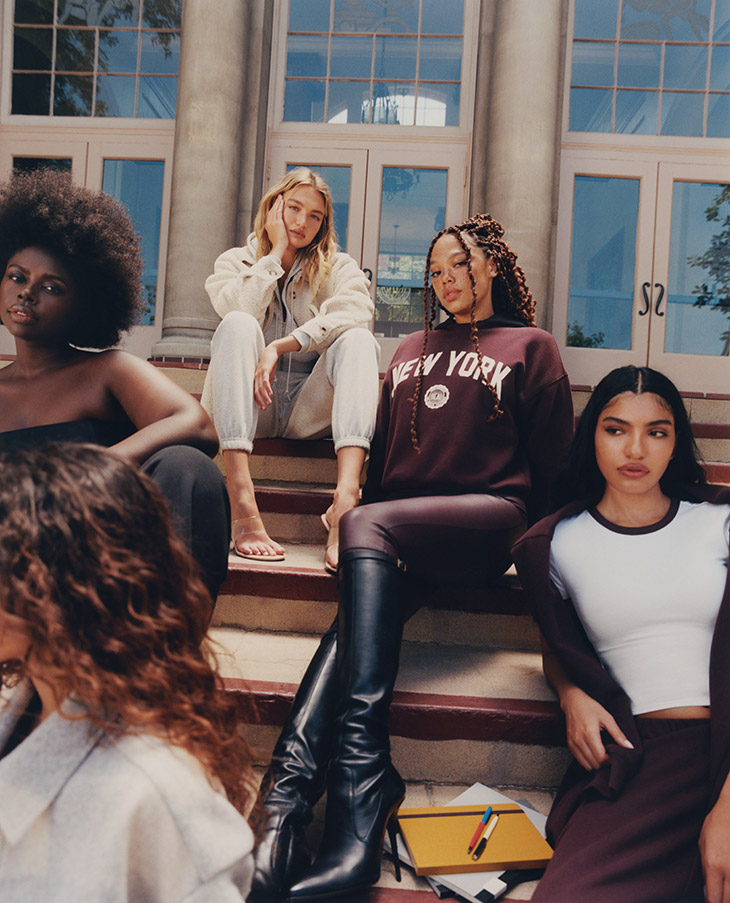 Their groundbreaking approach to sizing saw the introduction of jeans ranging from sizes 00 to 24, ensuring that every woman, regardless of her size, could own a pair of premium jeans that fit perfectly. This commitment to inclusivity wasn't just reflected in their products but also in their advertising. Good American's ad campaigns are a vibrant tapestry, featuring women of every shape, size, race, and background, painting a genuine representation of its diverse customer base. Going a step further, the brand has adopted an open casting model, inviting real women to be the face of their campaigns.
Good American stands as a testament to what is achievable when fashion meets purpose. More than just clothing, swimwear, shoes, and accessories, it's a brand built on the pillars of inclusivity, quality, and authenticity.