Luxury house FENDI unveiled its Spring Summer 2024 Collection, with a fashion show on Wednesday, September 20th, during the ongoing Milan Fashion Week. In the words of Kim Jones, Fendi Artistic Director of Couture and Womenswear, Rome offers an "elegance in ease" that transcends fashion norms. His latest Spring Summer 2024 collection for Fendi captures the very spirit of this Roman liberty. It embraces the concept that dressing is not about the spectacle of being observed, but rather, it's about the quiet confidence and comfort clothing can provide.
SPRING SUMMER 2024 COLLECTIONS
Strolling through Rome is akin to walking through a canvas where everyday scenes become extraordinary, and Jones infuses this Roman freedom into his designs. In this collection, "imperfection becomes a more human perfection," where materials like kid mohair blend effortlessly with luxurious silks and knits. The clothing pieces manifest the principle of duality – a Fendi hallmark -merging masculine tailoring with feminine fluidity.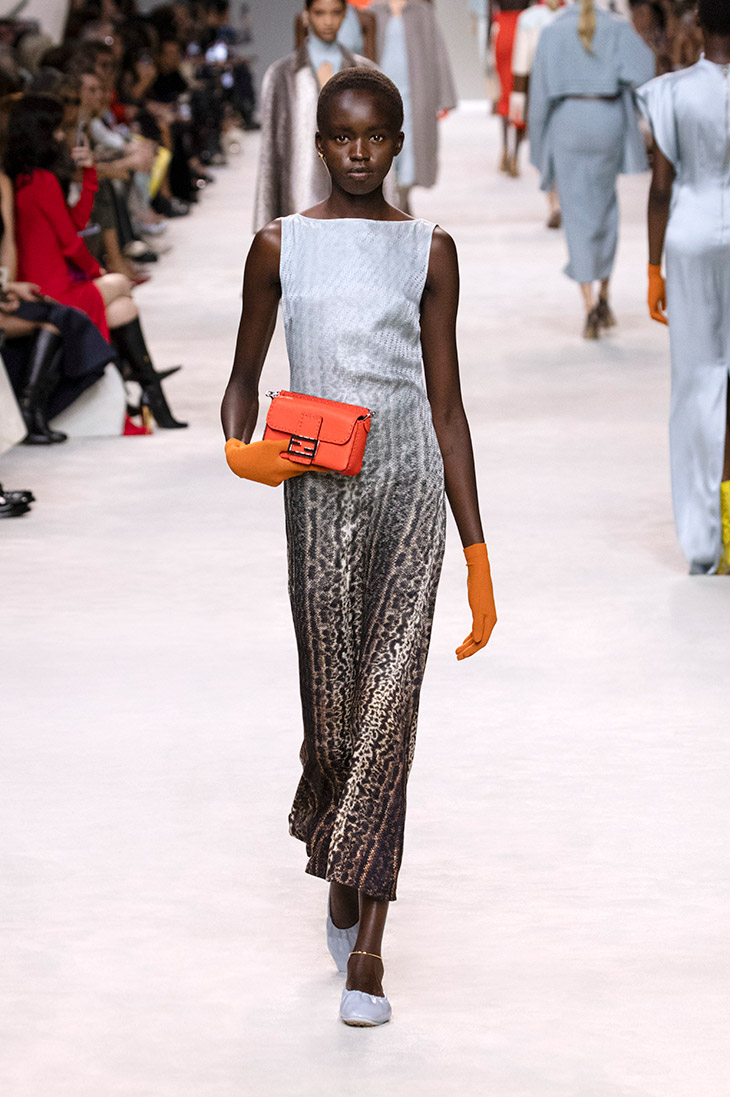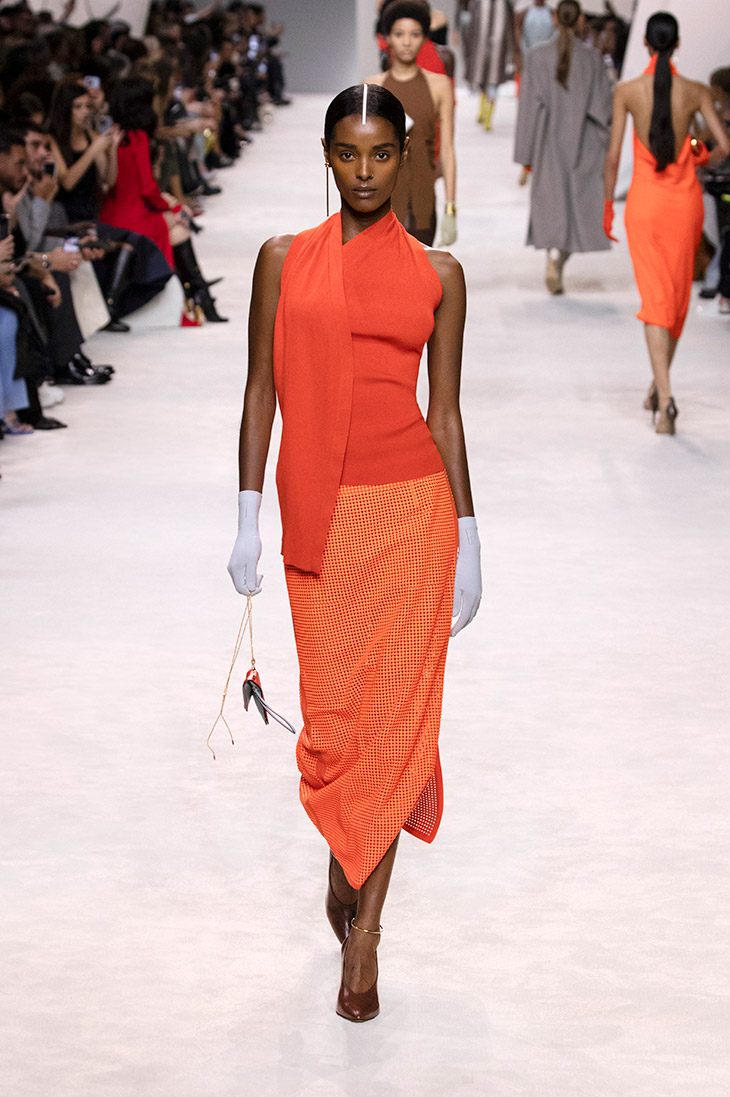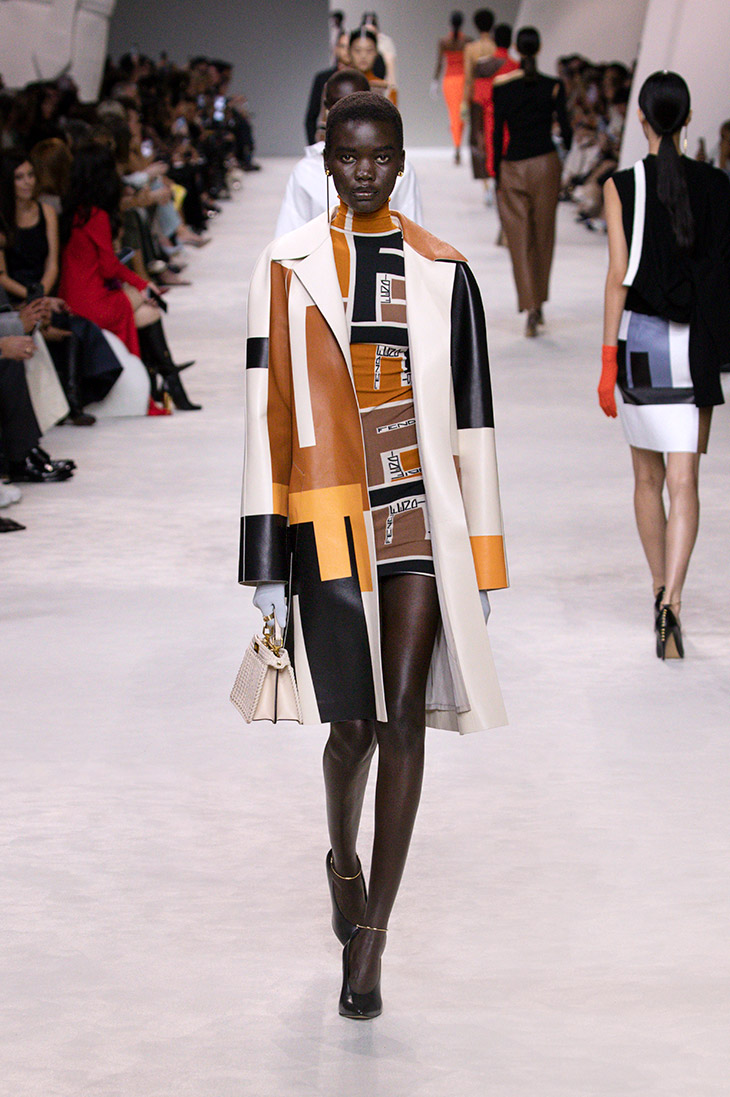 A unique feature in this collection is the reveal of the curtain waistband of tailored trousers, often integrated with flowing knitwear. Evening-wear made from washed silk transitions into daily attire, and Fendi's featherlike shearling construction morphs into summer skirt suits. Utility and comfort harmonize with feminine nuances, all tailored for the agency of the wearer.
Linking the present to its past, Fendi's collection also revitalizes House codes like the Selleria stitch, an homage to Roman master saddlers. This stitch now features in leather goods and evolves into metal thread hardware on shoes. Delfina Delettrez Fendi, Artistic Director of Jewellery, reintroduces it in Fendi Filo jewelry. And Fendi's iconic FF logo undergoes an abstract transformation, culminating in audacious color-blocking in intarsia leathers and strapless knit dresses.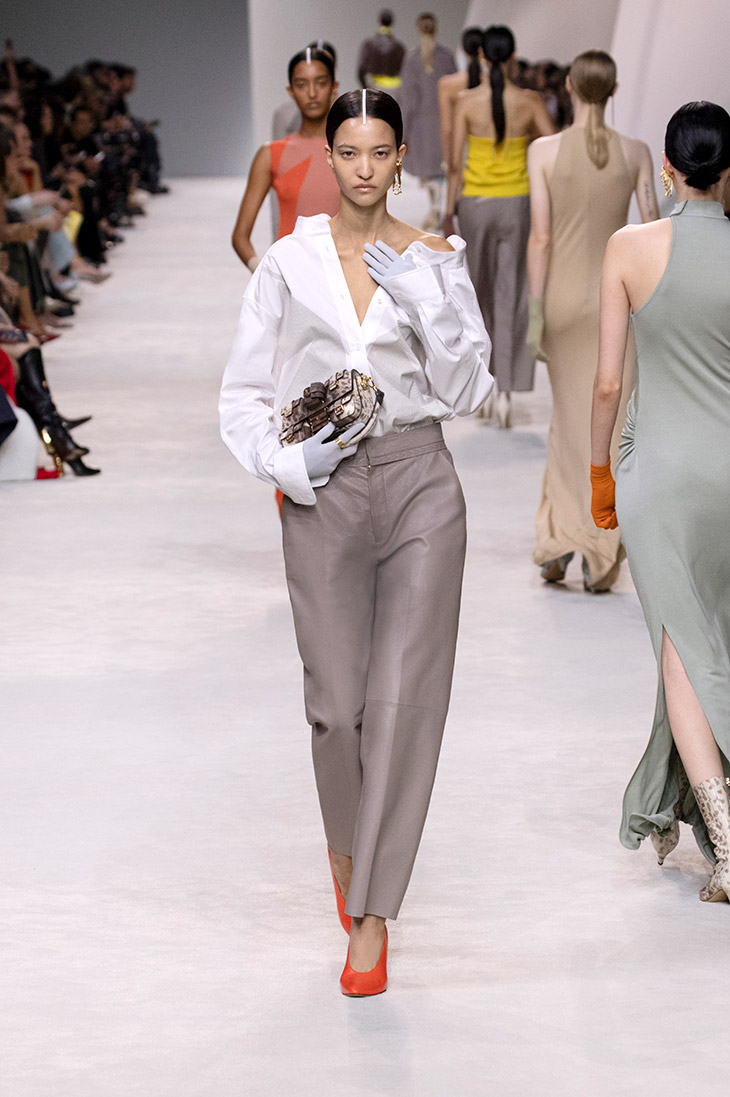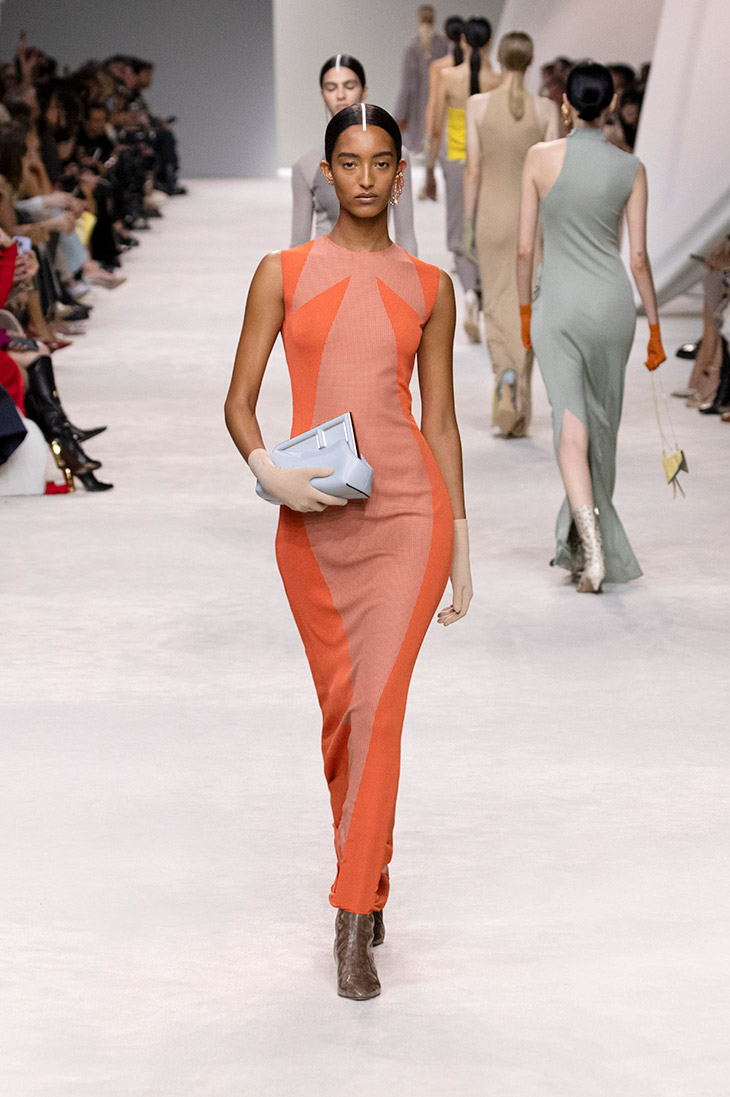 Silvia Venturini Fendi, Artistic Director of Accessories and Menswear, complements the Fendi Spring Summer 2024 collection with a diverse range of bags, reaffirming that there is not just one Fendi woman but many. Styles range from Fendi Peekaboo and Baguette to Origami and First bags. The new Flip shopper, foldable into a clutch, adds a playful twist.
Set to the emotive composition of "This Bitter Earth / On the Nature of Daylight," the collection is an encouragement for women to embrace Roman freedom—a celebration of individuality and an invitation to dress for one's own life, just as Romans do.