Italian fashion brand GCDS unveiled its Spring Summer 2024 Collection, named "Mediterraneo", at the recently concluded Milan Fashion Week. The essence of every odyssey is its culmination back at its inception – home. The act of return, however, isn't about turning back time or retracing steps, but about embracing origins enriched with newfound insights gathered along the way. Embodying this ethos, Giuliano Calza's latest collection signifies a heartfelt homecoming. Marking a pivot from the brand's familiar flamboyant, avant-garde aesthetic, this season's line-up sees a retreat to the brand's core – quite literally. The presentation was set in the very heart of the brand, the GCDS headquarters, evoking the nostalgia of traditional atelier showcases from times gone by.
SPRING SUMMER 2024 COLLECTIONS
This homey setup granted attendees an immersive experience, enabling a deeper connection with the ensembles, far removed from the typical theatrical distractions. Giuliano's passion is unmistakably evident – the creation of wearable art, items that find a place in the day-to-day while echoing tales of life's adventures. These are pieces that resonate with not just Giuliano but his entire circle, designed to be both adored and adorned.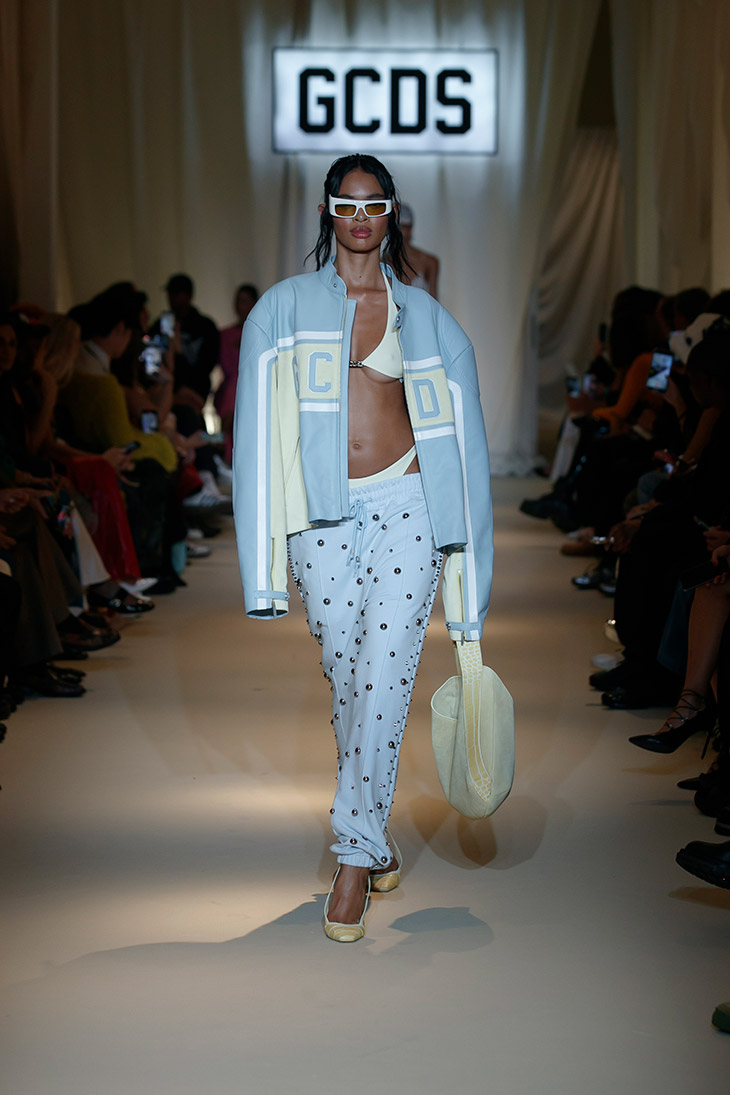 The GCDS Spring Summer 2024 Collection is a testament to rediscovery. Giuliano dives deep into the Neapolitan essence, juxtaposed with urban influences that have shaped both him and the brand. This introspective journey also leads to a redefined relationship with the iconic GCDS logo, presented with renewed verve and flair. This evolution is underpinned by an elevated atelier-inspired sensibility, a testament to the brand's maturation over recent years.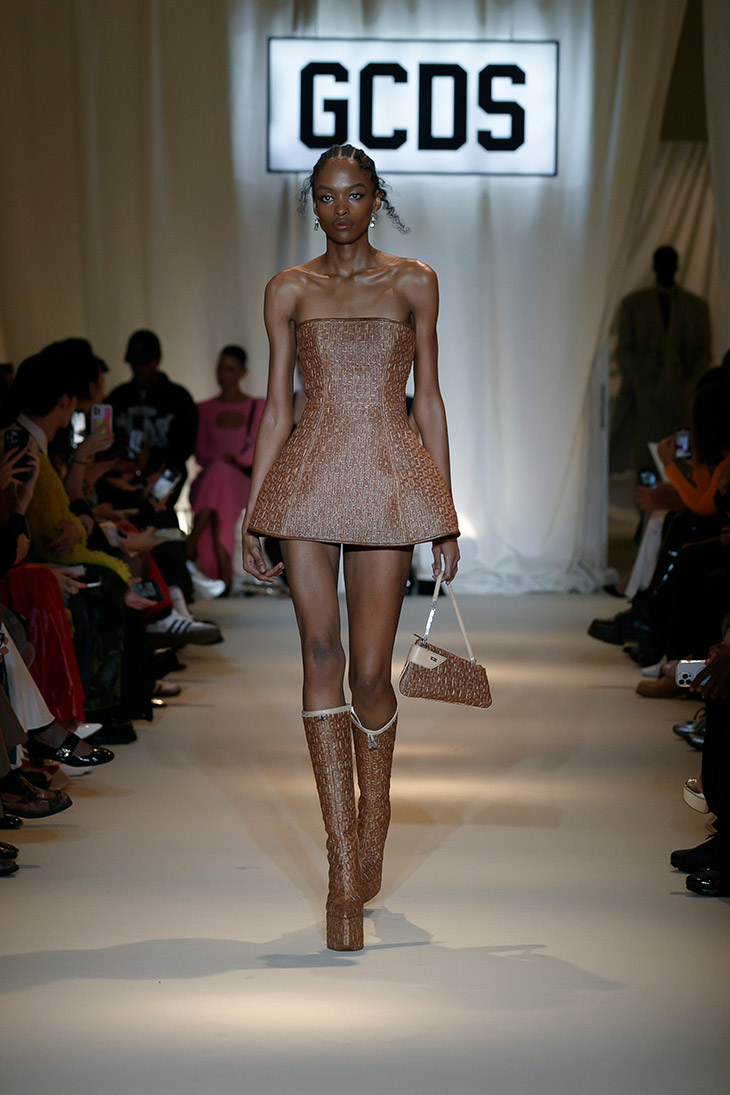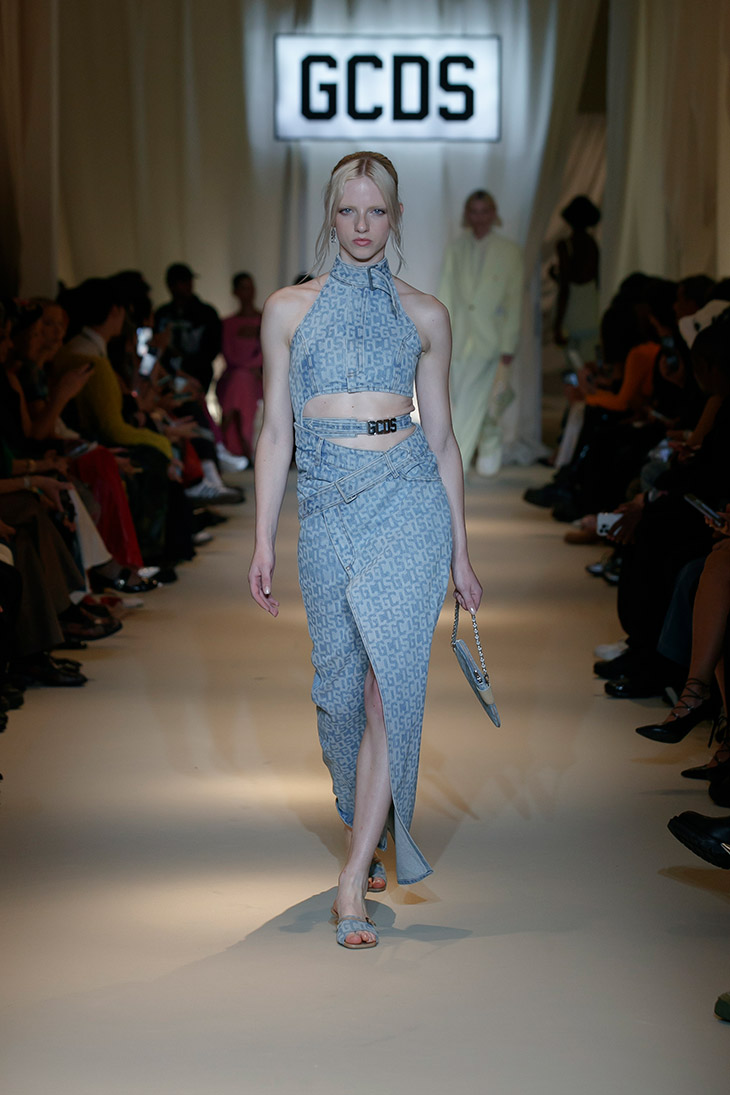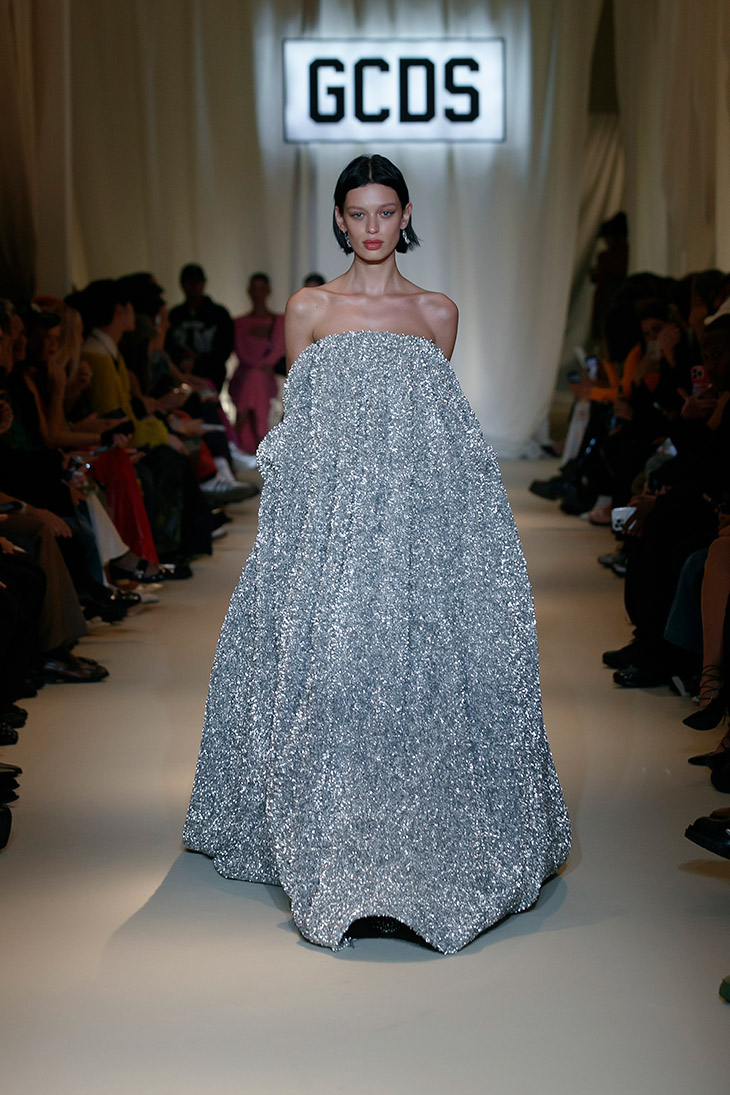 The offerings are eclectic – from timeless denim and leather staples to rustic straw and sophisticated tweeds reminiscent of chic 'sciura' suits. The collection marries formality with playful irreverence, exemplified by loafers paired with stark white socks, versatile tailoring, rib-knit dresses of varying lengths, and dashes of opulence. The brand's insignia makes a nuanced appearance, even ingeniously incorporated into heel designs. Nostalgic elements like a cherished bakelite phone are reincarnated as a wooden accessory, while elevated platforms and heels sculpt the wearers' profile, drawing upon the understated allure of classic bourgeois style.
For GCDS, this return to roots marks not an end, but the commencement of yet another exciting sartorial voyage.