Fashion house Kimhēkim showcased its Spring Summer 2024 Collection, titled Obsession N°9 'Noir et Blanc', on Wednesday, September 27th, during the ongoing Paris Fashion Week. The collection mirrors designer Kiminte's steadfast passion for aesthetics, drawing heavily on the captivating interplay between opposites, specifically the harmonization of black and white, akin to the cosmic balance of Yin and Yang.
SPRING SUMMER 2024 COLLECTIONS
"Noir et Blanc" deftly interweaves playful elements including ribbons, organza, pearls, and brand labels, each meticulous detail accentuating the unique DNA for which Kimhēkim is celebrated. Inspired by vintage couture, the collection breathes life into tailored silhouettes, each piece a vibrant testament to the brand's commitment to sartorial excellence and innovation.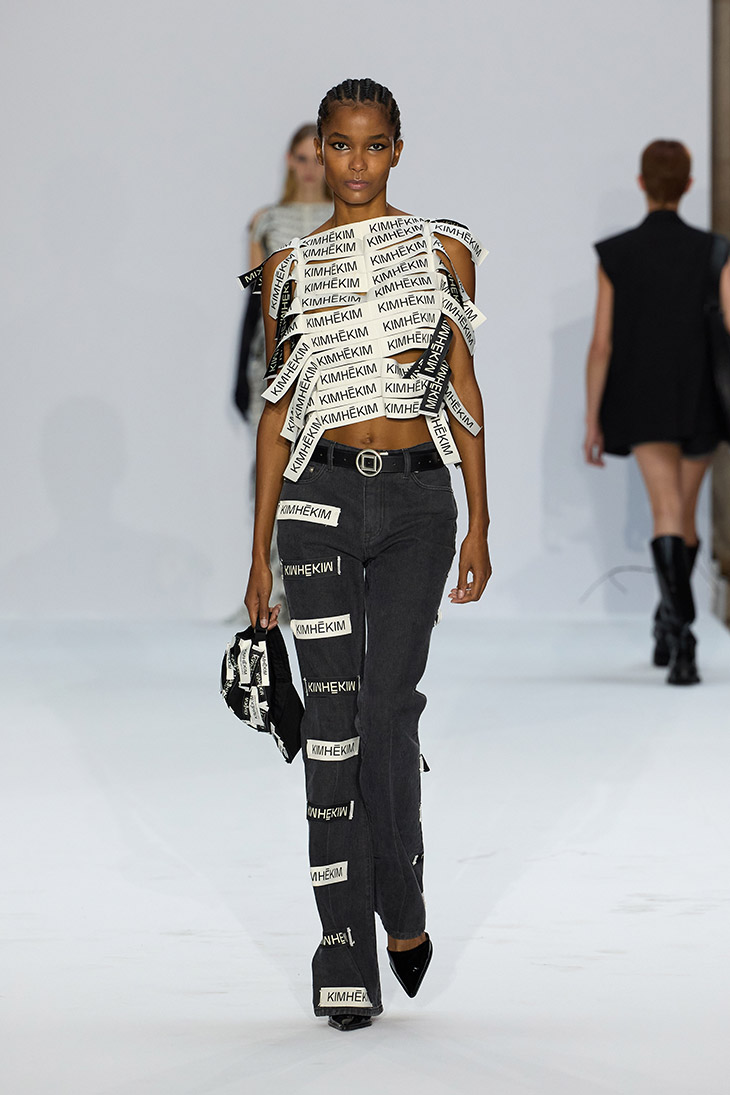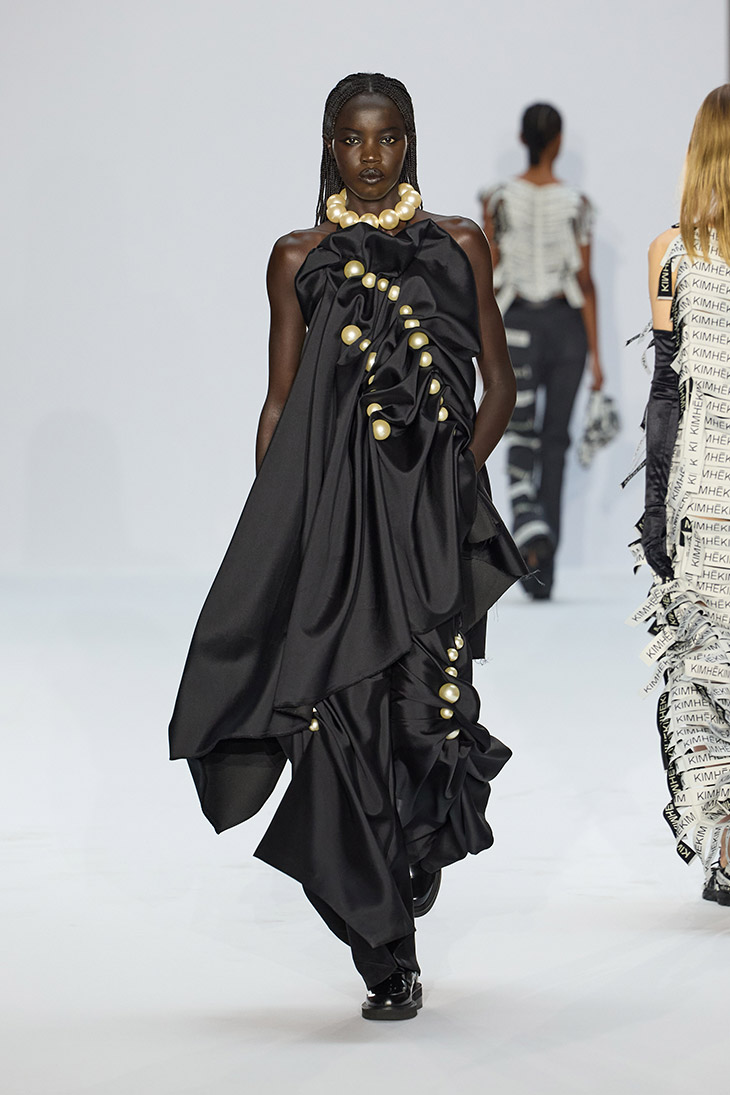 The ensembles within the collection strike a balance between elegance and bold experimentation. Jackets and shirts skillfully cinch at the waist, their design complemented by gathered puff sleeves that epitomize modern glamour. The collection's dresses surprise and enchant, bringing together diverse materials such as chains and bows, epitomizing an unexpected beauty that captivates and intrigues.
Pearl-adorned tuxedo pieces reflect Kimhēkim's artisanal heritage and unyielding commitment to handcrafting, while a uniquely designed dress, meticulously constructed with labels, becomes a symbol of self-love and self-acceptance.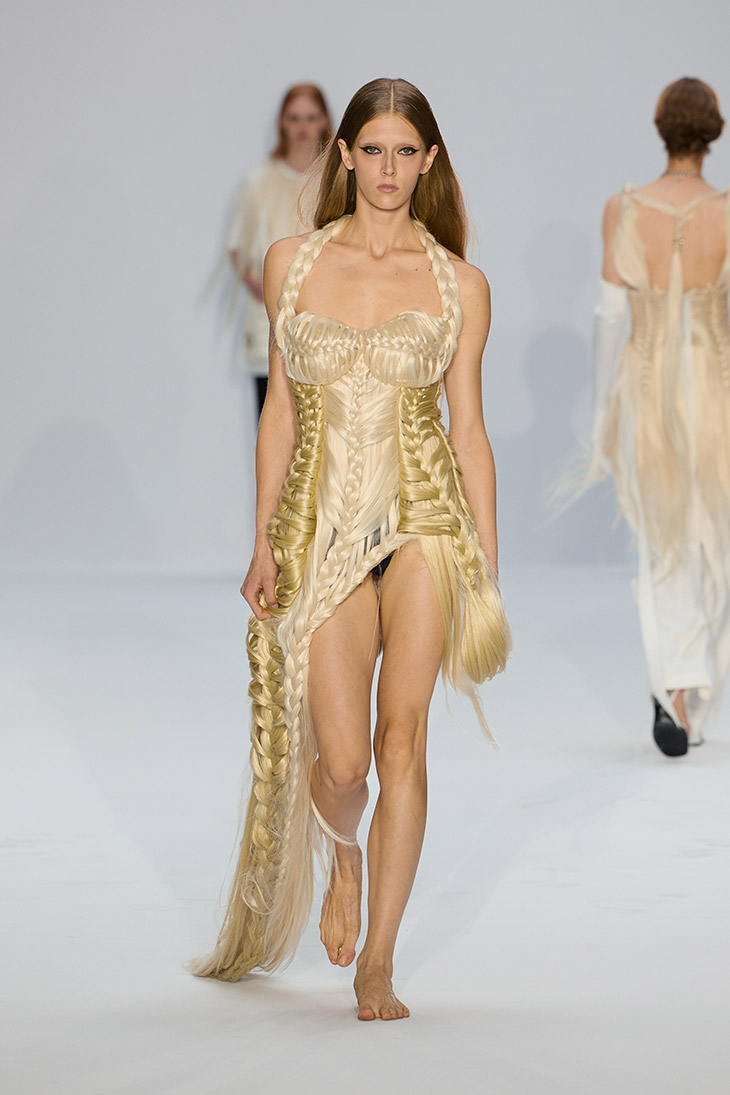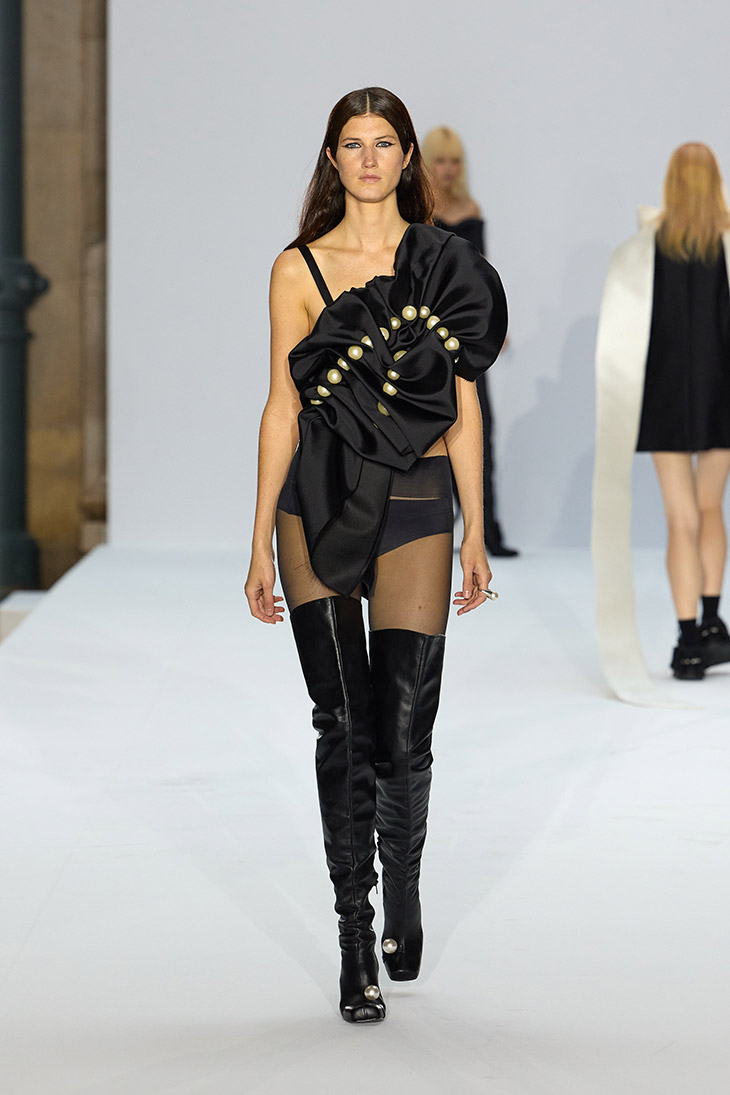 The Kimhēkim Spring Summer 2024 collection's allure is further augmented by the inclusion of reimagined activewear, featuring distinctive polka dot embroidery lace, adding a touch of playful elegance to the range. This, paired with the unveiling of experimental sneakers created in collaboration with ASICS, highlights the brand's dedication to innovative comfort and cutting-edge design.
Kimhēkim's attention to detail is impeccably displayed in the introduction of the 'Heebo' bag series. Inspired by the heralds of good news, these maroquineries add a finishing touch to the collection, seamlessly blending form and function.
"Noir et Blanc", the ninth chapter in the Obsession series, stands as a compelling exploration of contrast and harmony, a sartorial ode to the balance of Yin and Yang, and a flawless testament to Kimhēkim's unique and revered place within the world of high fashion.