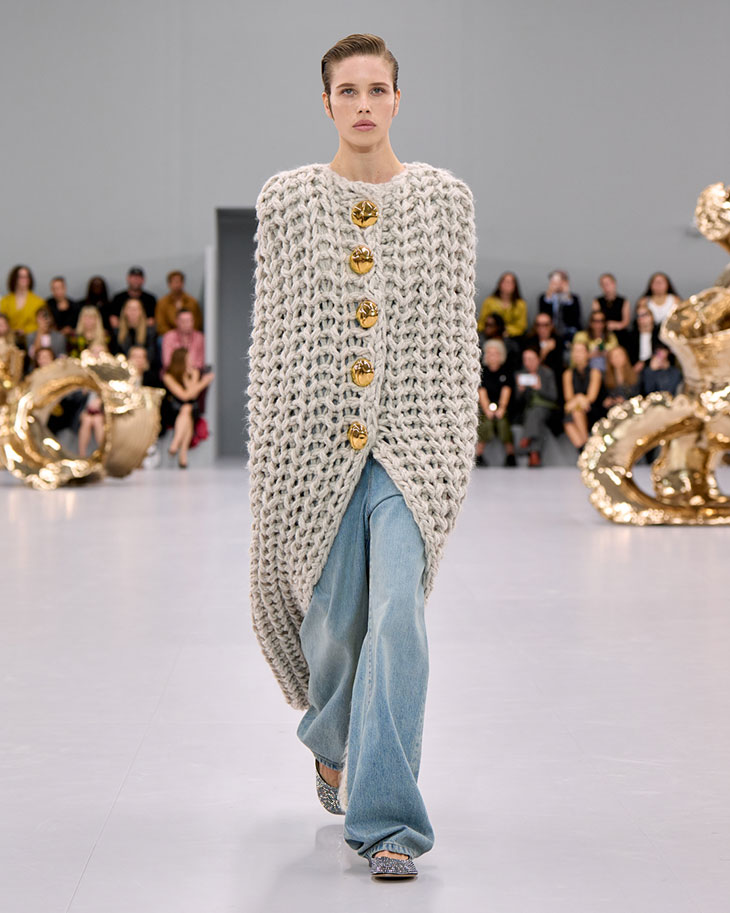 In a world where fashion is perennially blooming with innovative styles and explosive colors, LOEWE's Spring Summer 2024 Collection stands apart, embarking on a journey that delicately traverses the landscape of silhouette and sensuality.
It effortlessly blends the everyday with the exceptional, navigating through a panorama of refined tailoring and exquisite attention to detail.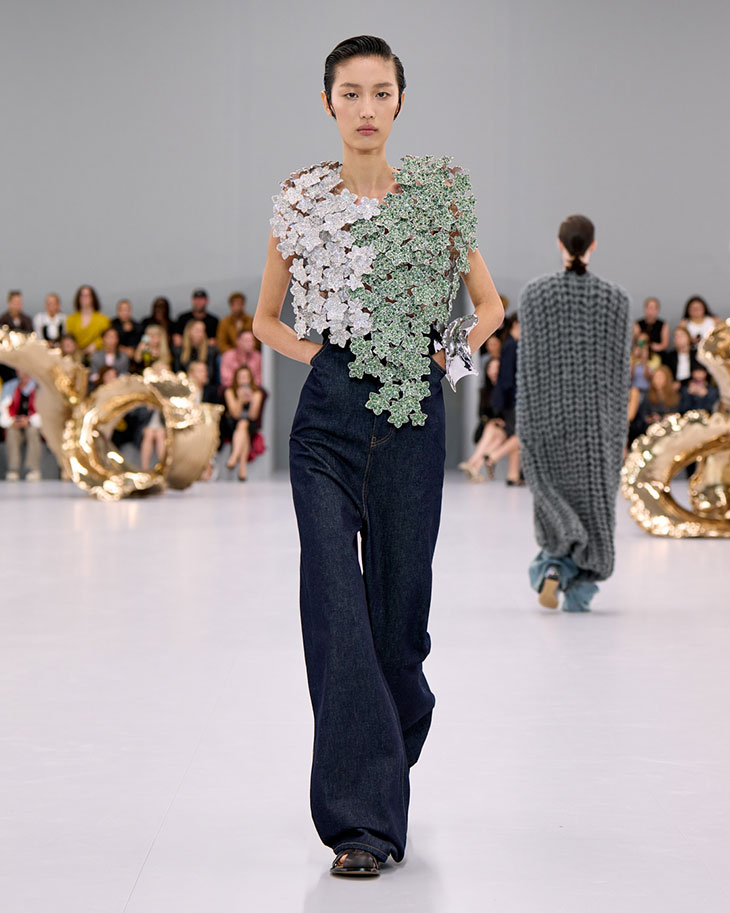 The collection is a magnificent ode to the silhouette, focusing on the outline and playing intriguingly with the sections and proportions. From a distance, the designs exude a towering, vertical allure, promising a pragmatic yet sophisticated daywear assembly. The emphasis on tall and vertical structures offers a diverse array of blazers, coats, blouses, and more, highlighting elongated legs and elevated waists, with a compact bust rounding off the stylized ensemble.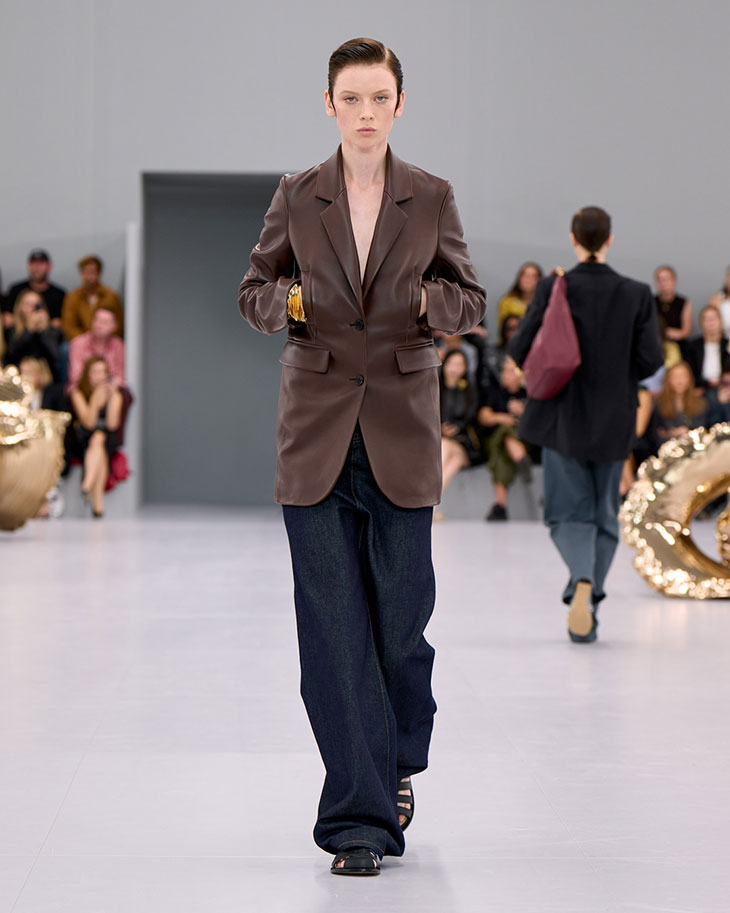 The collection's approach is an imaginative reflection on being uptight, and the unexpected burst of sensuality that deconstructs it. LOEWE deftly explores the language of textures, unveiling a range of knits from chunky jumpers to sweeping capes, and flowing pullovers, each encasing the body in a gentle embrace. The incorporation of leather further underscores the collection's commitment to tailored elegance, presenting sleek coats and casual wear with distinctive, chewed hems, adding a rustic yet refined touch to the pieces.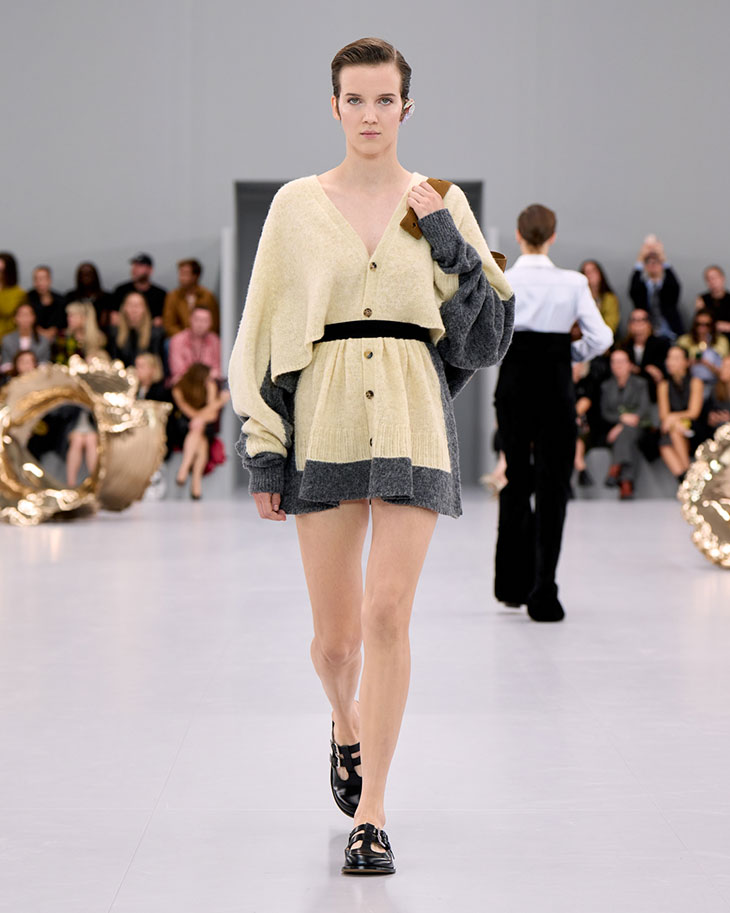 LOEWE's Spring Summer 2024 collection breaks the mold with a subtle yet impactful infusion of randomness, where tops resemble a dazzling gathering of sparkling brooches, and closures manifest as oversized pins, transforming conventional fashion norms with a fresh, innovative appeal. The collaborative venture with artist Lynda Benglis adds a transcendent layer to the collection, introducing transformative and reflective wearable sculptures, mirroring the dynamic world in their multifaceted forms.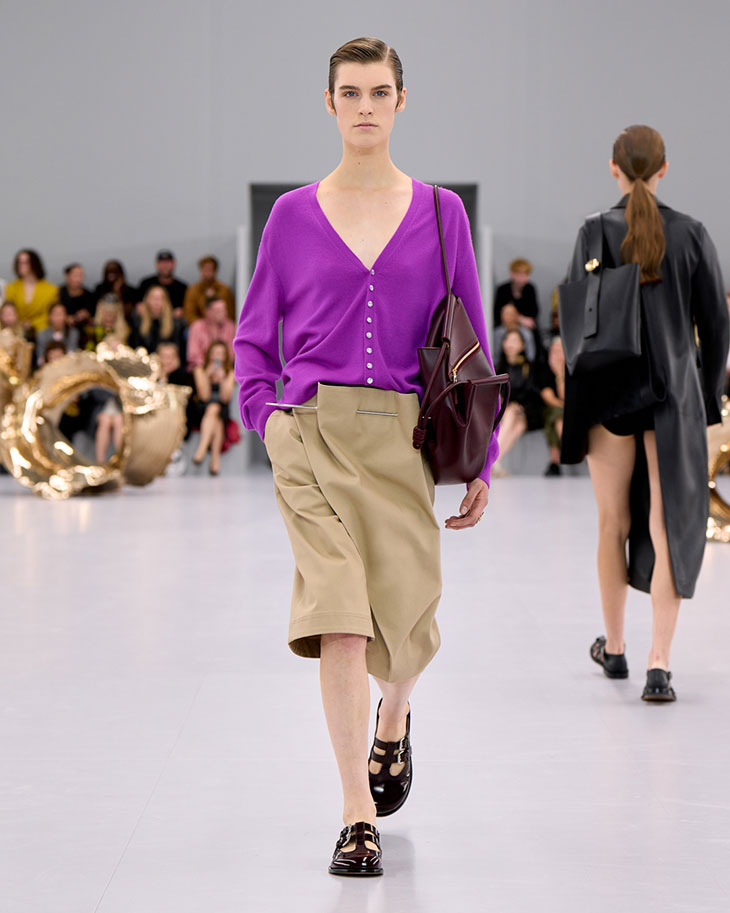 The collection's palette is beautifully muted, with tones of camel, grey, brown, and black gently accentuated by vibrant hints of red, bougainvillea, and tangerine. This tonal diversity is mirrored in the assortment of footwear, from round-toe shoes to pointy mules and ergonomic designs, each pairing seamlessly with the collection's fashion pieces, enhancing the overall aesthetic allure.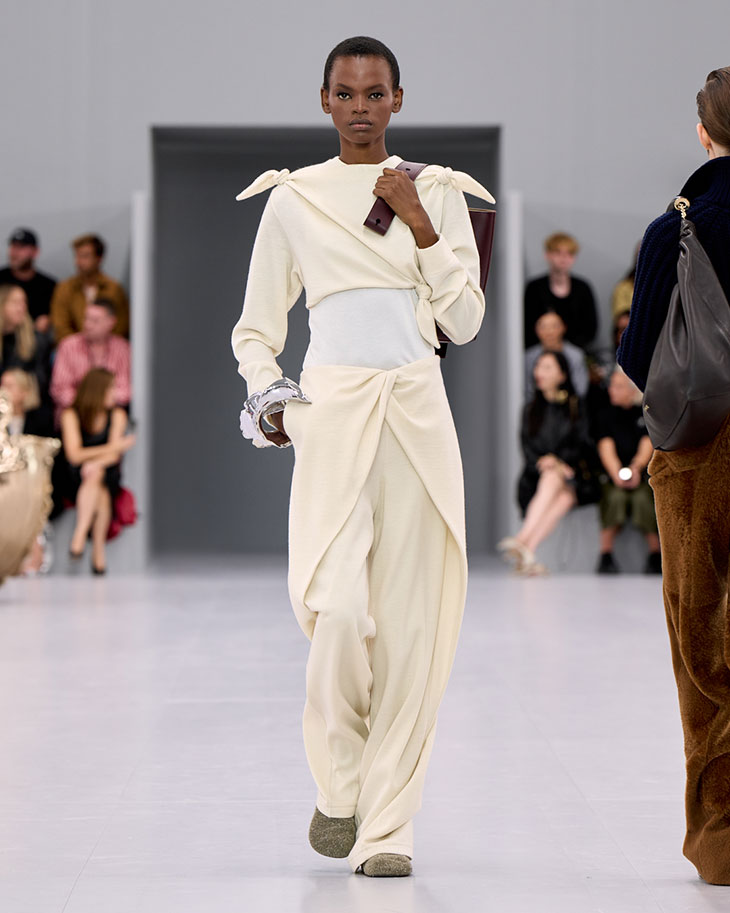 The bag collection is an epitome of subtle luxury and fluid design. The Squeeze bag, with its delicate squishy handle, and the Pebble Bucket, featuring distinctive pebble-shaped hardware, are crafted with utmost attention to quality and design, exuding different attitudes in their mini and medium sizes, amplifying the collection's versatility and appeal.
LOEWE's Spring Summer 2024 Collection is a masterful exhibition of fashion artistry. It encapsulates a harmonious blend of structured silhouette and flowing sensuality, augmented by a rich, understated palette and elevated by collaborative artistic endeavors, offering a unique, immersive experience that resonates beyond the runway, leaving a lasting imprint on the world of fashion. The collection is a vibrant dance, a lyrical exploration of forms and textures, reflecting LOEWE's commitment to innovative design and authentic expression.