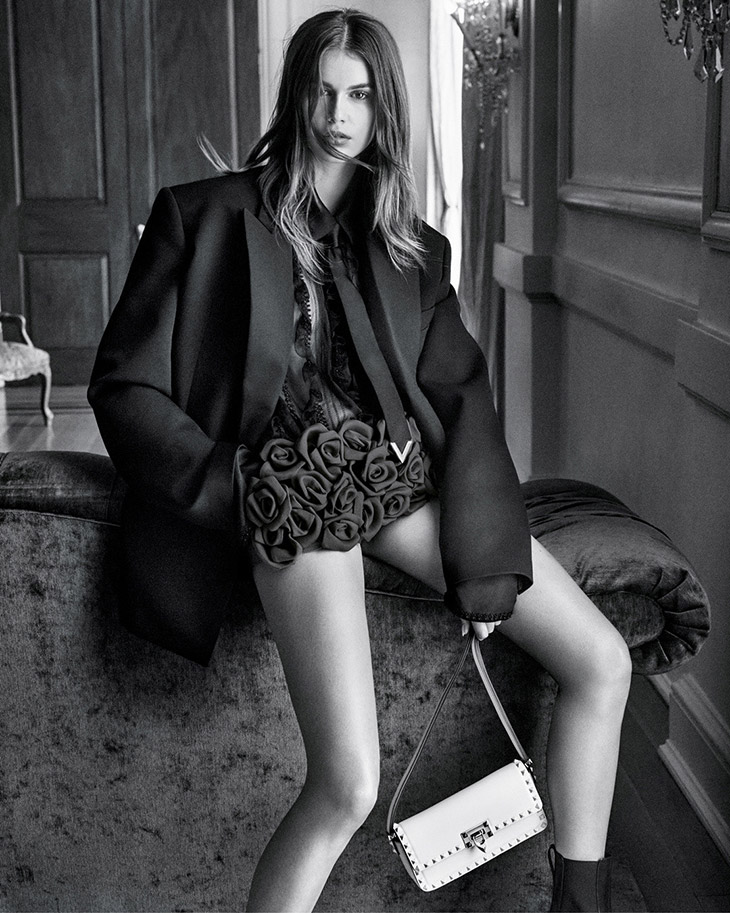 Supermodel Kaia Gerber, with her audacious persona, effortlessly personifies the timeless allure in the latest Valentino Black Tie advertising campaign. The lens of the celebrated photographer, Steven Meisel, captured her essence amid the opulent backdrop of Oheka Castle in New York. In charge of styling was Joe McKenna, with art direction from Riccardo Zanola, and set design by Mary Howard. Beauty is work of hair stylist Guido Palau, makeup artist Pat McGrath, and manicurist Jin Soon Choi.
Here, youth and beauty intertwine with a rebellious spirit, resulting in a portrait that exudes an unassuming charm. For Creative Director Pierpaolo Piccioli, beauty is not a stringent decree but a harmonious symphony. It does not adhere to prescribed aesthetics or rigid conventions.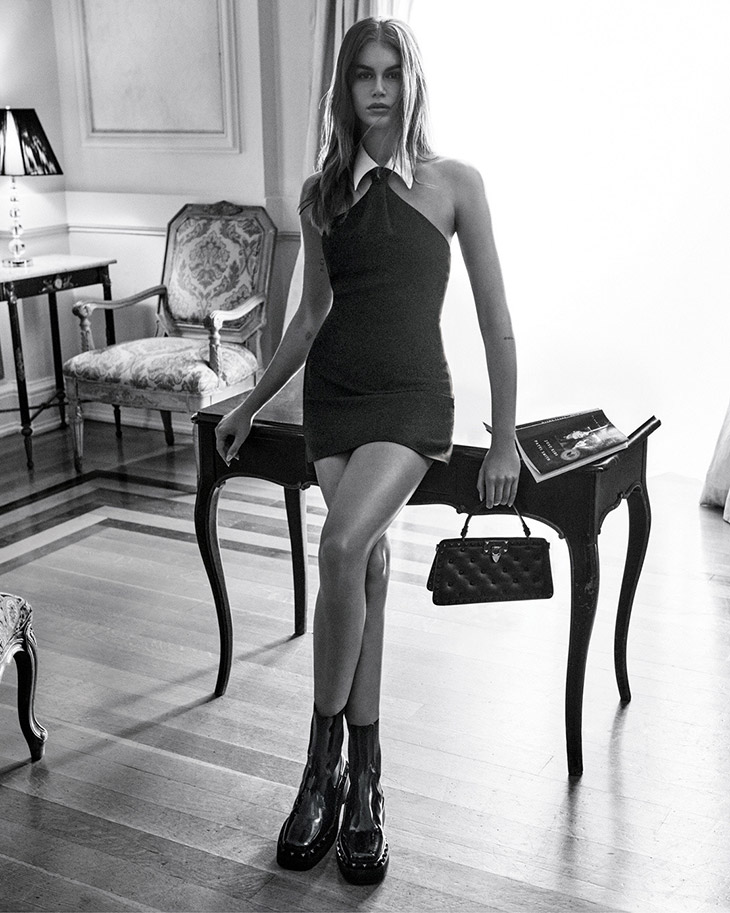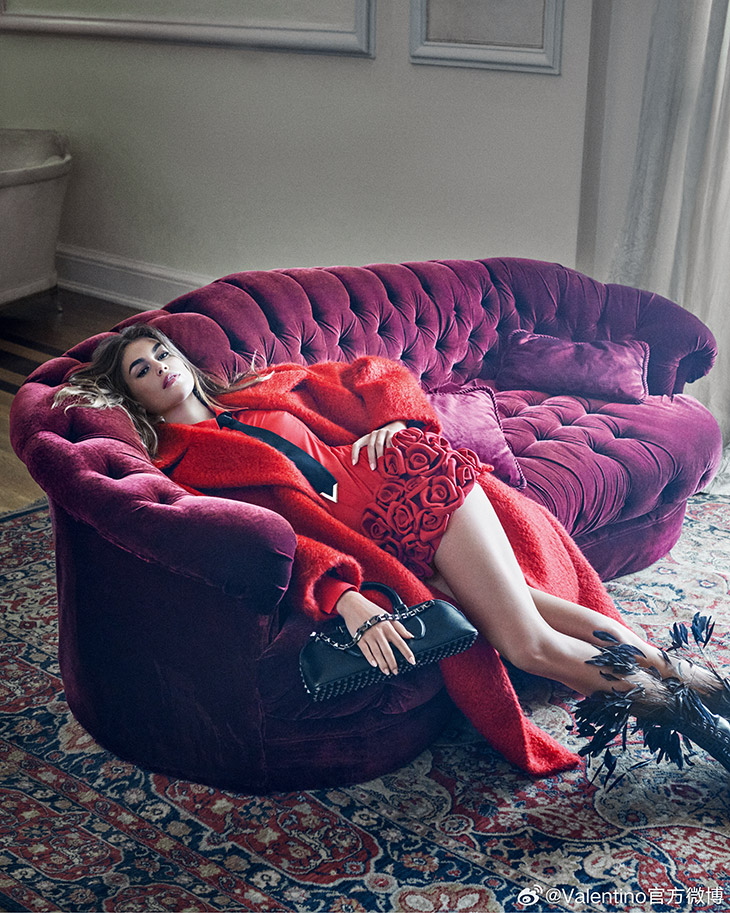 In this reinvented image, iconic Maison elements like the stud and roses pulsate with modern interpretations, symbolizing opulence and grandeur. This snapshot transcends time, serving as a canvas for individuality. The Valentino Fall Winter 2023 Black Tie advertising campaign celebrates a unique soul who defies sartorial norms and writes their own fashion rules.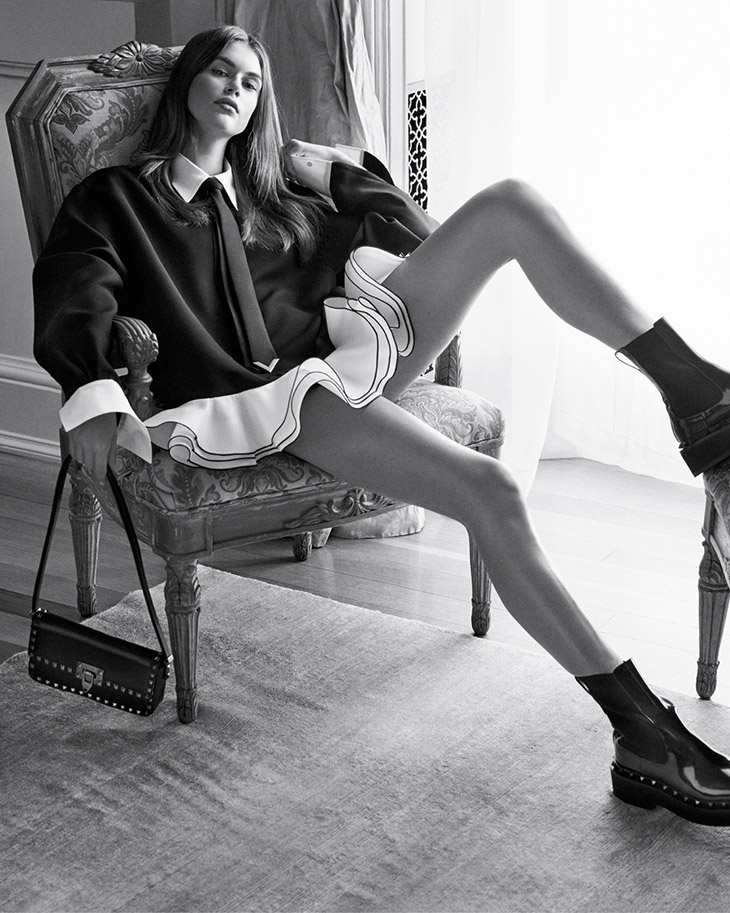 Kaia's fearless embrace of unconventional styles speaks volumes, marking a departure from societal expectations. It is a testament to the potency of individuality and self-expression. The once-stoic black tie, emblematic of formality and male authority, undergoes a profound transformation. It now stands as a beacon of inclusivity and personal expression, heralding diversity and pushing boundaries.
Pierpaolo Piccioli's audacious move has dismantled the traditional confines of the Black Tie, breathing new life into a symbol of elegance and power. In this campaign, the Black Tie becomes a personal statement, a choice unfettered by convention, an emblem of self-empowerment.