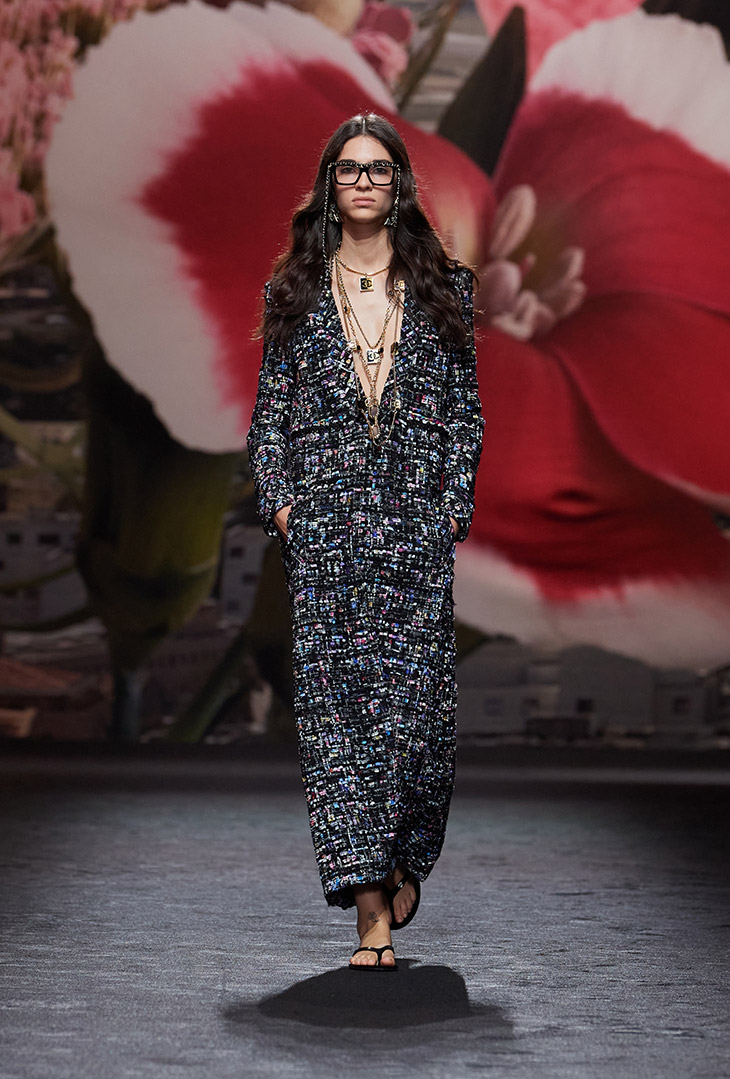 Luxury fashion giant Chanel made waves on Tuesday, October 3rd, as it unveiled its Spring Summer 2024 ready to wear collection, that celebrates liberty and to movement, during the final day of Paris Fashion Week. Drawing inspiration from the sun-soaked gardens of the villa Noailles, the collection paints a vivid image of the modernist villa bathed in light, conceived by Robert Mallet-Stevens in 1923 for Charles and Marie-Laure de Noailles. Nestled in the hills of Hyères and gazing out to the sea, the villa and its surrounding terraced gardens are a sanctuary of idyllic freedom, each bay framing the landscape into picturesque vignettes.
SPRING SUMMER 2024 COLLECTIONS
Chanel's Artistic Director Virginie Viard envisions a collection that's an electrifying dance of light and color. From the cubist chequered garden of the villa to its captivating sunken flower beds, every facet of this architectonic wonder feeds into the collection's vivid geometric patterns, contrasting asymmetries, patchworks, and a palette of stripes and checks.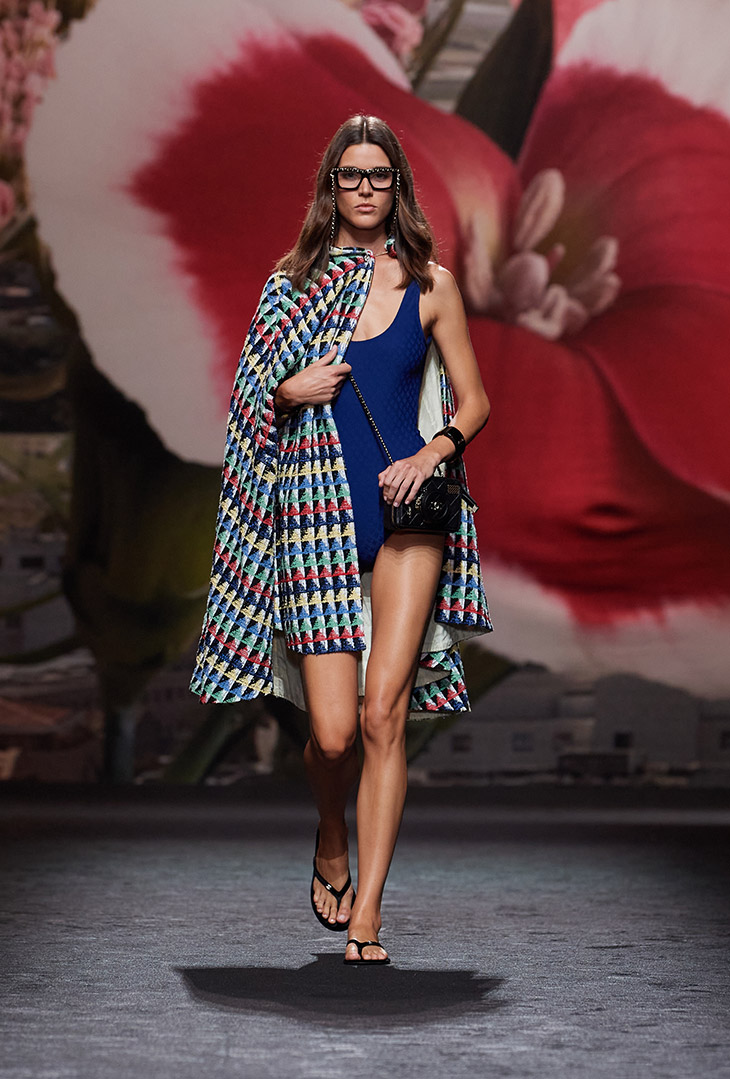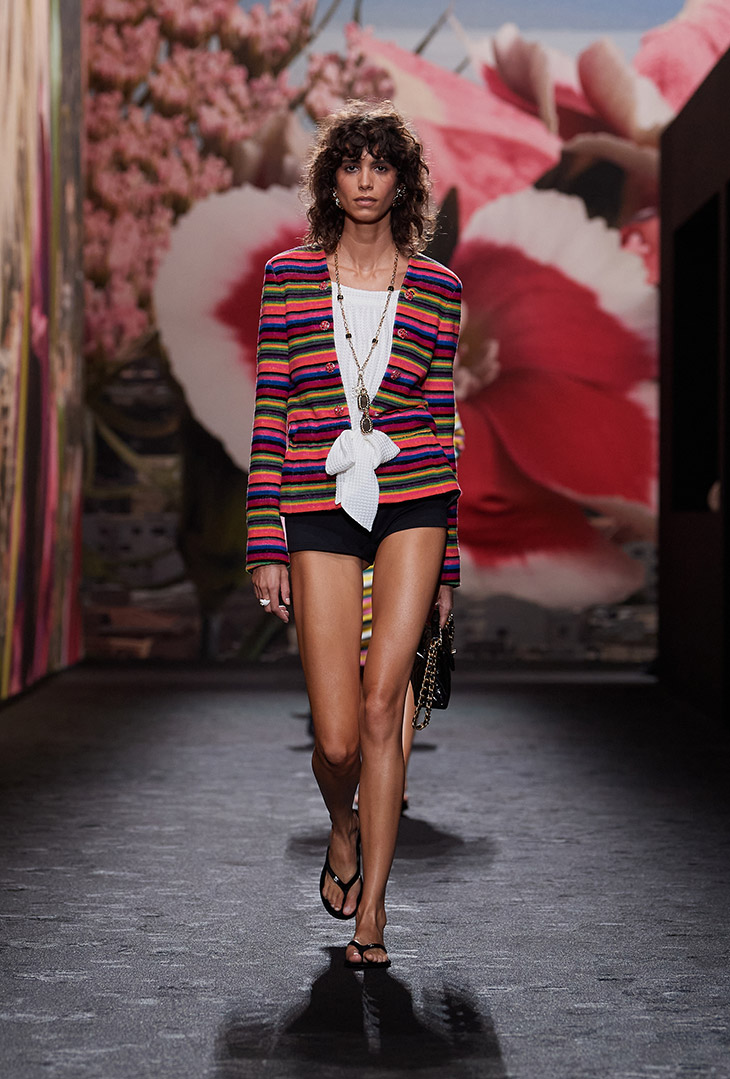 Sashaying down the runway were dressing gowns drenched in multicolored, black, or pink tweed and jackets echoing the hues of striped terrycloth. Neoprene suits and lace dresses burst with floral motifs, while short sunray pleated dresses and striped Bermuda shorts continued the narrative of light-hearted vigor.
Viard's collection harmoniously bridges the dichotomy of sophistication and informality, of iconic tweed and sportswear, and of the vintage and the modern. Bathing suits, sportswear, and evening dresses all tread the same sunlit path, championing garments that shed constraints and revel in fluidity. Silhouettes are relaxed; waists drop, and heels flatten. The Chanel Spring Summer 2023 collection offers suits that breathe easily, epaulette-free and unlined, and cardigans that flow like dresses. Every piece, from wide-leg shorts to asymmetrical skirts, articulates a study in dynamic movement, in life unrestrained.
Hints of sensuality gleam through black organza pieces that celebrate the art of layering, from dresses to shirts and petticoats. Sunglasses adorned with gold chains pay homage to both Marie-Laure de Noailles and the iconic Gabrielle Chanel, two women renowned for their indomitable spirit and camaraderie with the artistic avant-garde. The Chanel Spring Summer 2024  collection, teeming with celebration, sport, and joie de vivre, stands as a heartfelt invitation to bask in the outdoors, to truly savor life's every moment.