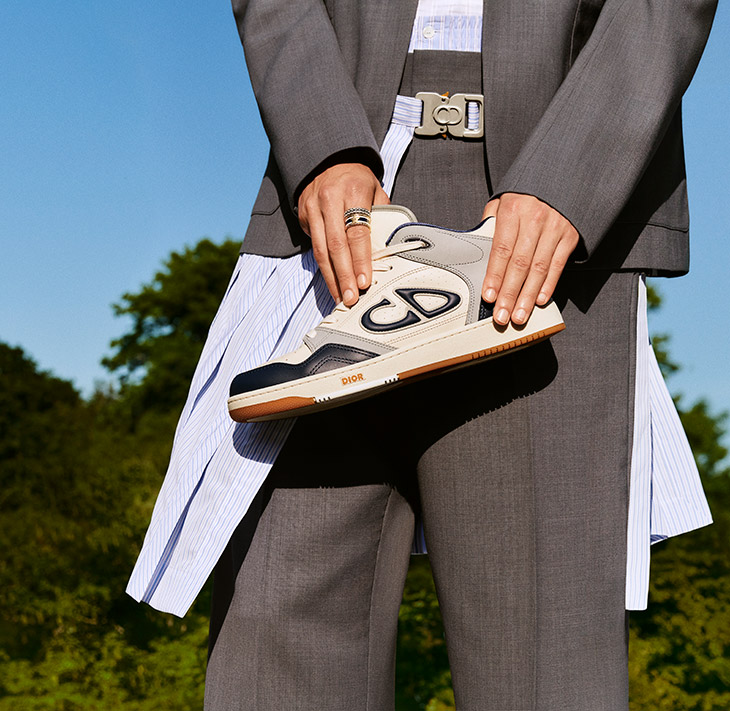 Luxury house DIOR introduced the must-have gem of the upcoming Spring Summer 2024 men's collection, meticulously crafted under the visionary design of Kim Jones: the B57 sneakers. These remarkable shoes effortlessly elevate any ensemble with their daring and distinctive lines. Exuding an enchanting retro charm, these coveted pieces seamlessly blend the worlds of elegance and sportswear.
The sneakers, with their distinct and robust lines, are crafted to complement and elevate any outfit, be it casual denim or a tailored suit. Their vintage-inspired charm sets them apart, evoking memories of bygone eras while catering to the contemporary aesthetics of today. A significant part of Dior's legacy is its commitment to craftsmanship, and the B57 is a clear embodiment of that tradition. Balancing fashion with function, this model is meticulously crafted, offering wearers a seamless blend of comfort and flexibility. The materials used reflect a fusion of innovation and sustainability, underlying Dior's forward-thinking approach. As the ultimate exclamation point to this fashion statement, the iconic "CD" initials are artfully showcased in Dior Oblique jacquard, adorning these exceptional pieces with a nod to the cherished art of detail championed by the brand's founding couturier.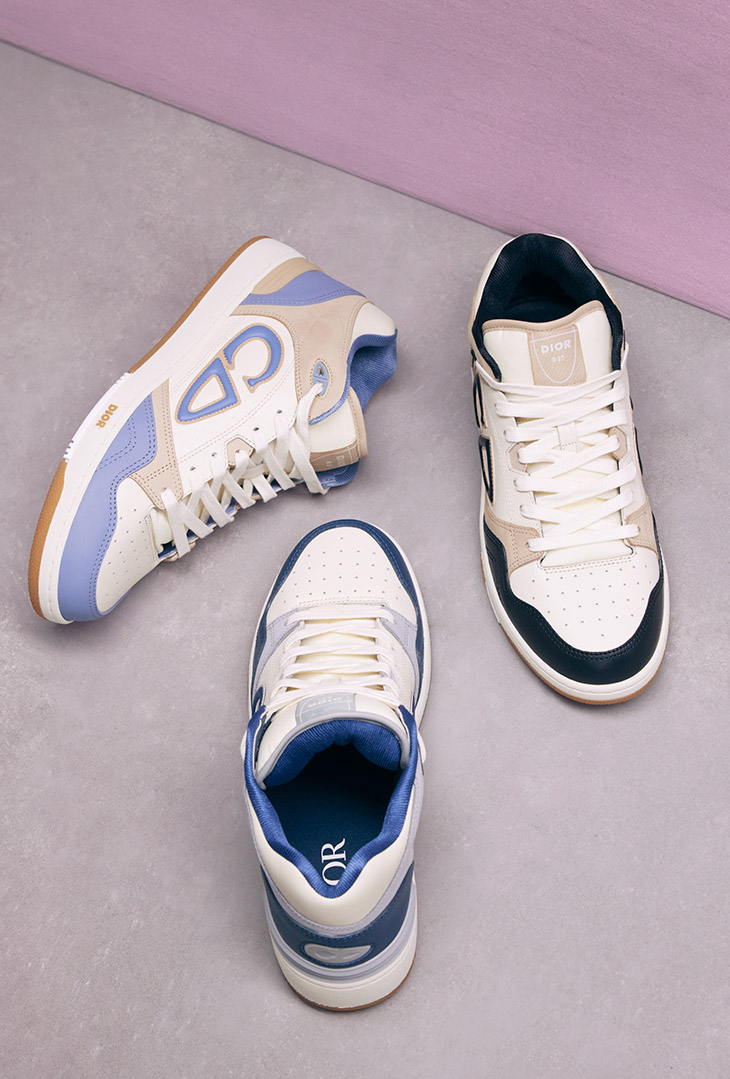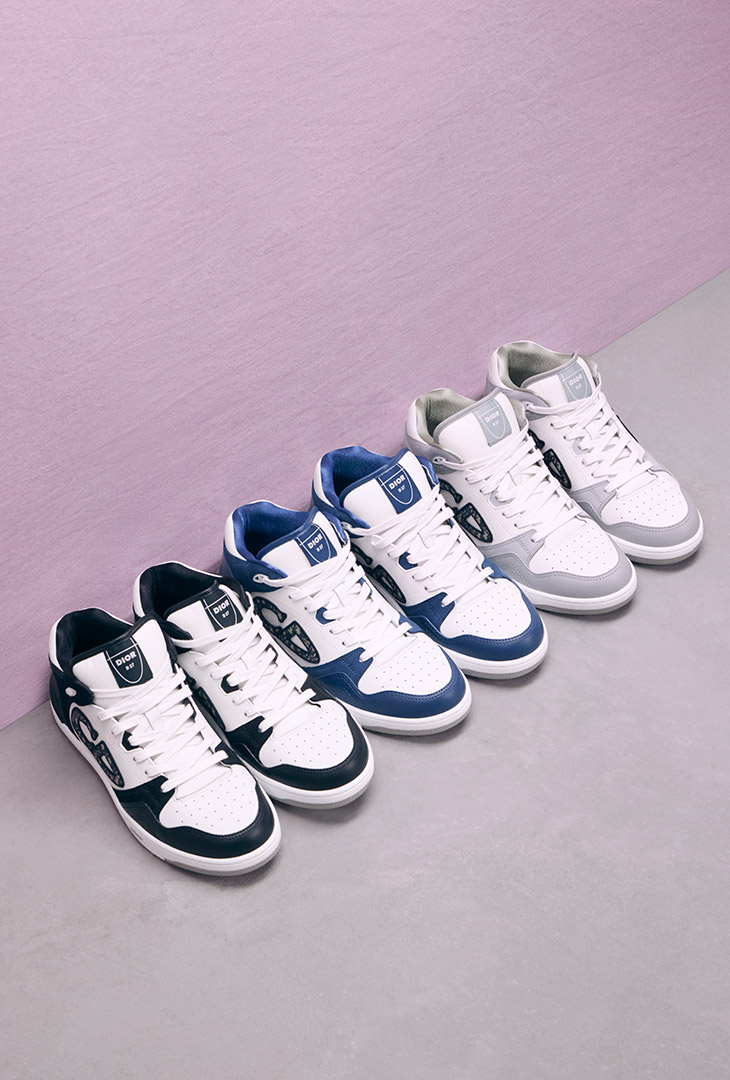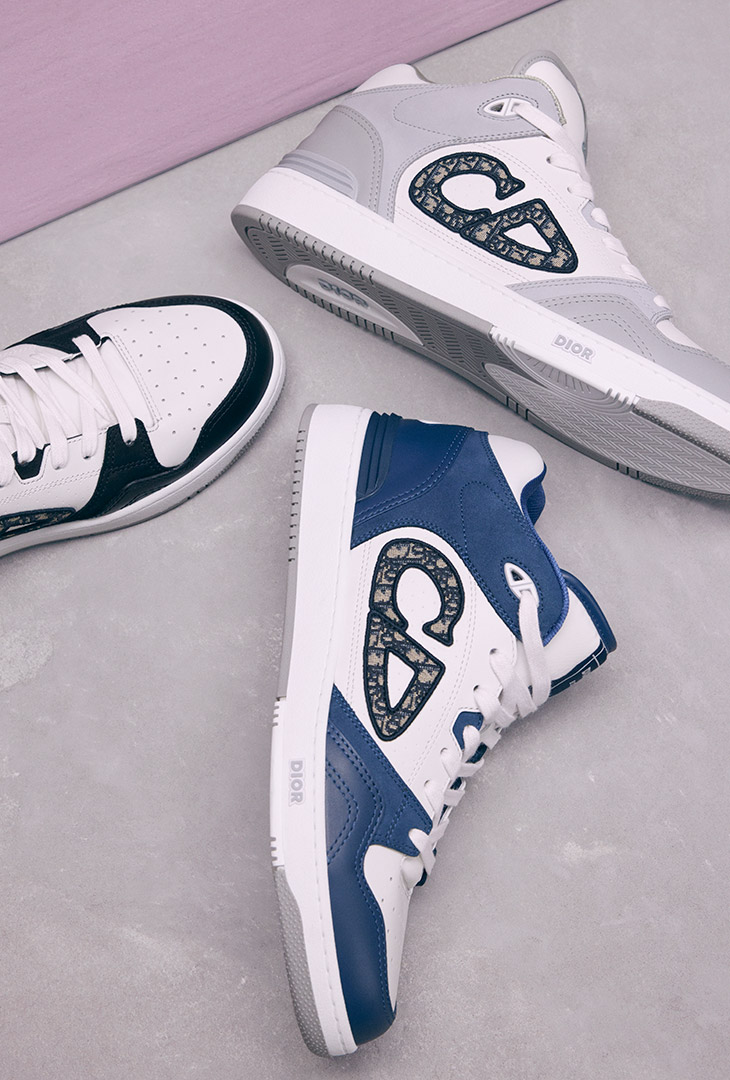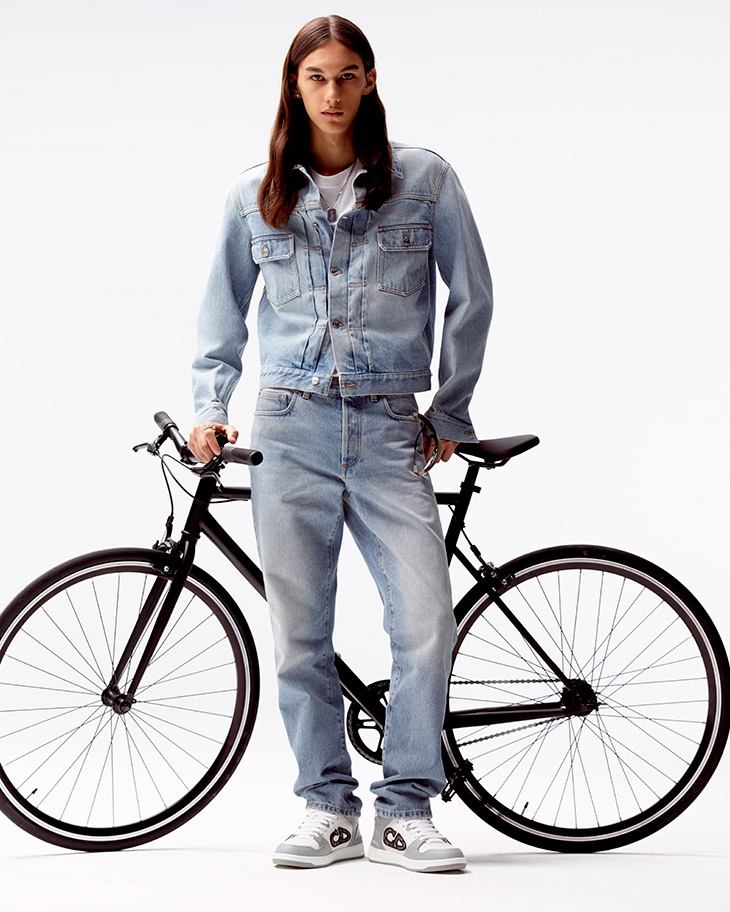 Color plays a pivotal role in fashion, dictating moods, seasons, and statements. The B57 sneakers, with their palette ranging from understated shades of gray, black, beige, and cream to the more vibrant hues of blue and red, cater to a broad spectrum of tastes. Each shade is curated to bring a dash of relaxed sophistication, making them adaptable to various occasions and styles. With a harmonious blend of traditional craftsmanship and cutting-edge innovation, Dior's distinctive style is seamlessly transported to the modern world.
Get ready to step into the future of fashion as the Dior B57 sneakers make their debut – available in select boutiques and on dior.com starting October 19, 2023.