Ambientec, a brand synonymous with innovation, has once again caught our attention, and this time, it's in collaboration with the brilliant mind of Elisa Ossino. This partnership has birthed MADCO, a lantern that reimagines the boundaries of design and fashion.
As we step into an era where every piece of decor articulates a story, MADCO seamlessly weaves narratives of style, functionality, and experiential luxury.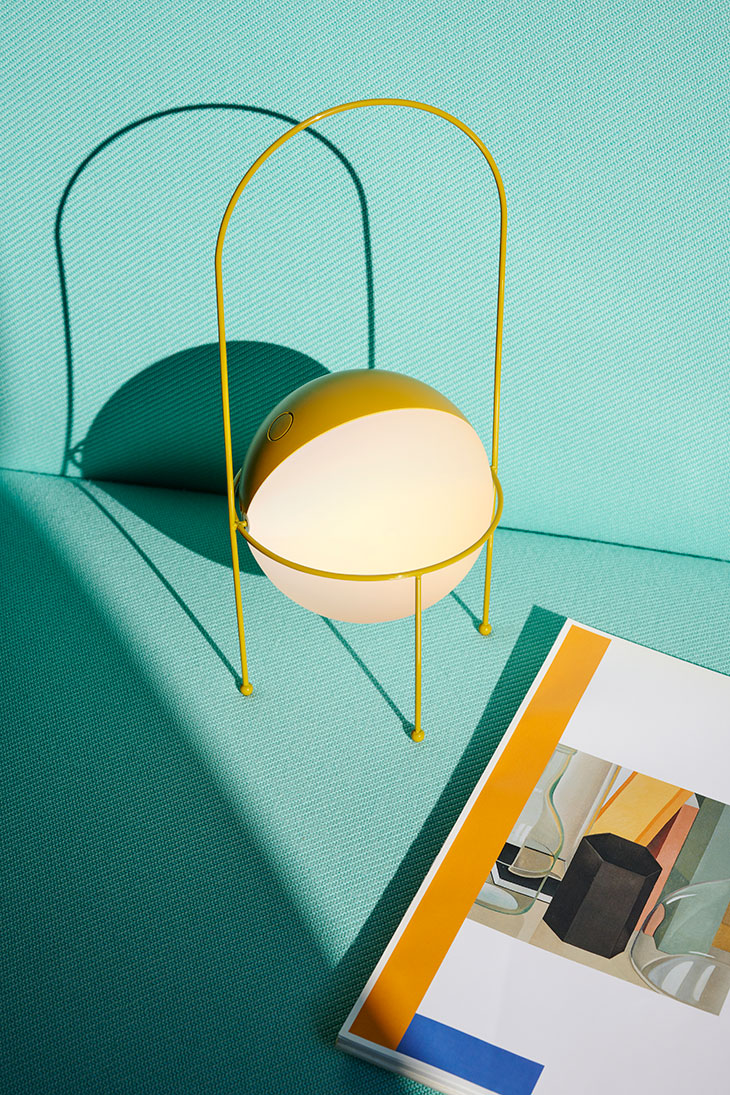 Traditionally, lanterns have been seen as utilitarian objects, casting their glow to light up spaces. However, MADCO, under the genius of Elisa Ossino Studio, rises beyond this conventional role. The curated photoshoot underscores this evolution by presenting the lantern not just as a beacon of light but as an emblem of elegance and fashion-forward thinking.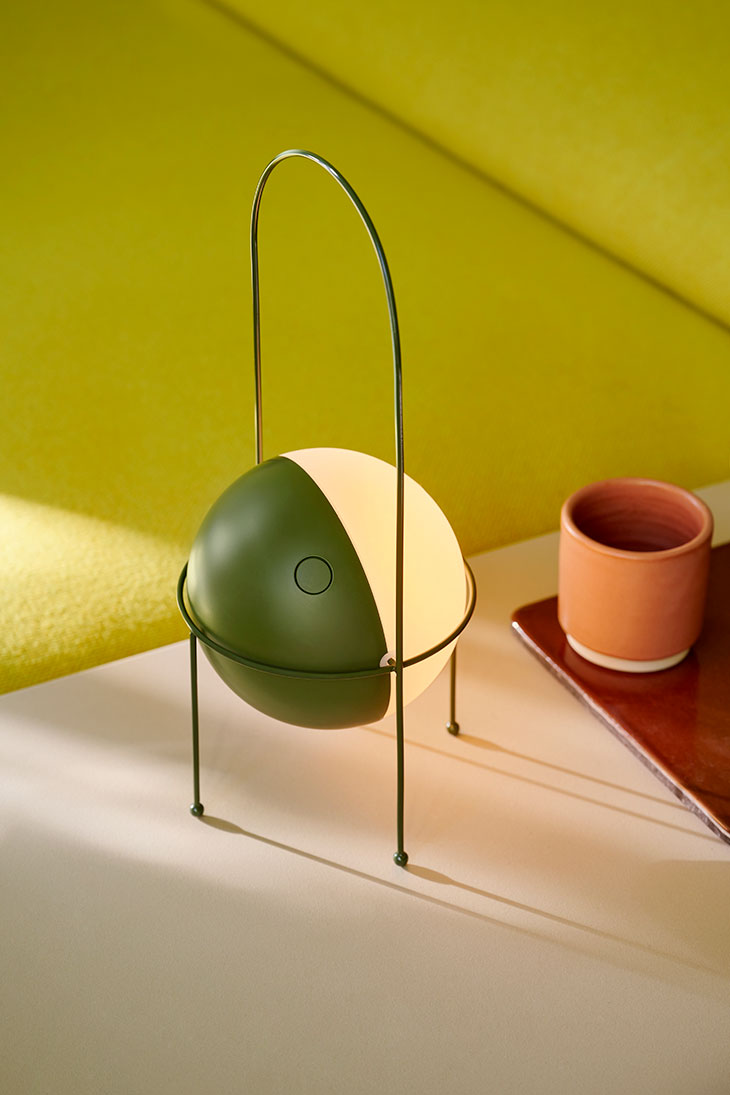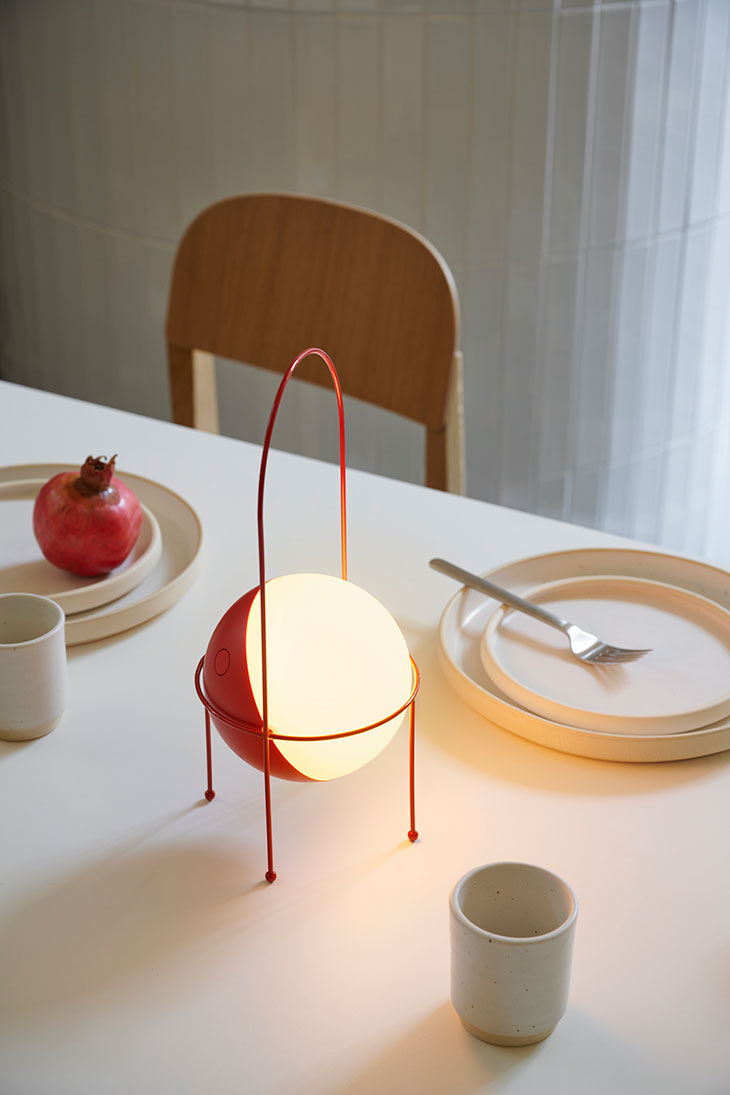 What stands out is the intuitive design of MADCO. In the hands of a model, the lantern is not just an inanimate object but a responsive accessory. Its slender metallic handle, combined with its radiant sphere, offers a 360-degree rotation. This feature is not just about the play of light; it's about adapting to moods, settings, and desires.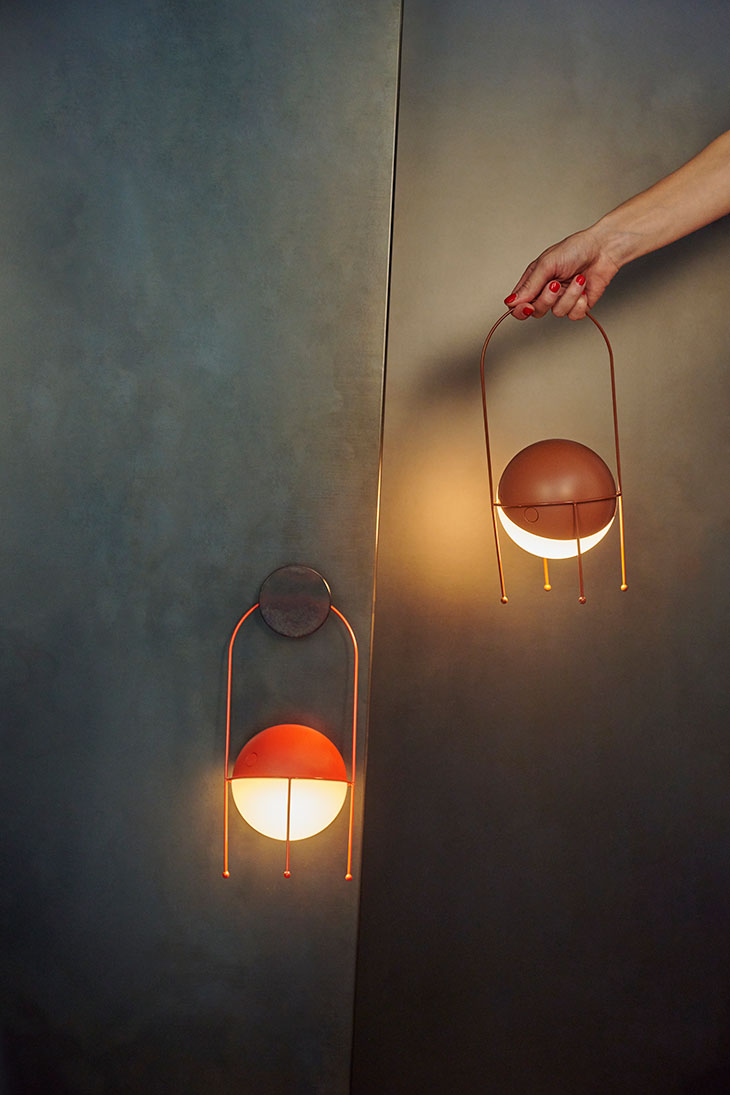 The base of MADCO is a testament to sophisticated craftsmanship. Beyond its technological functionalities, it is an array of warm hues: the earthiness of olive, the soft blush of peach, the rustic charm of terracotta, the tangy pop of mustard, and the rich allure of cherry. These colors are not mere aesthetic choices; they are a declaration of MADCO's versatility. Like a chameleon, it adapts, fitting into the heart of various outfits and moods.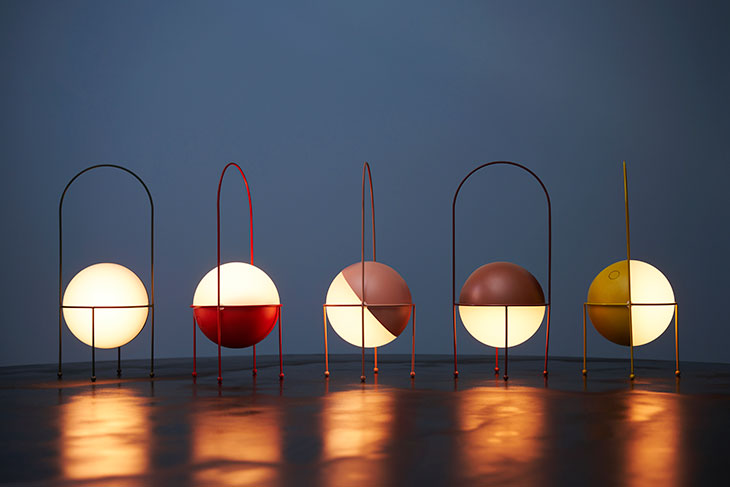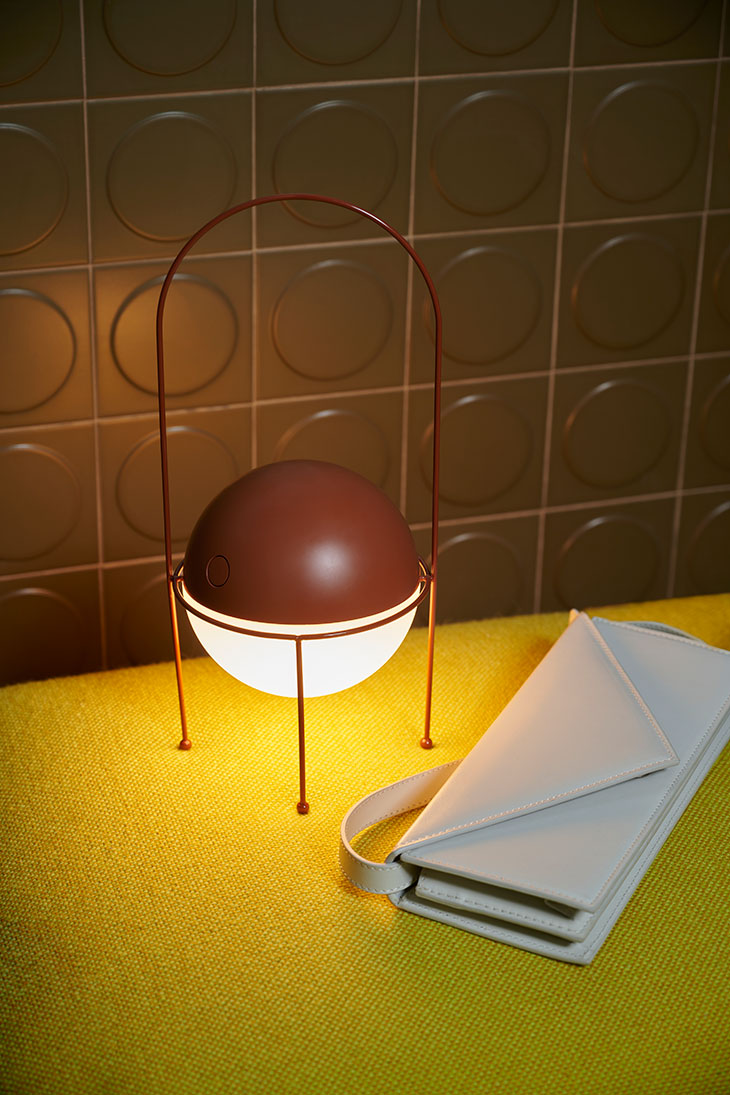 Reflecting on her creation, Elisa Ossino shares, "With these images, I wanted to highlight the multifaceted nature of MADCO. It is a versatile, USB-rechargeable lamp, ready to be taken anywhere and everywhere." This sentiment resonates with the idea that in today's world, design should resonate with personal identity and aspirations.
A deep dive into Elisa Ossino's past works reveals her affinity for geometric abstraction and a profound love for spherical forms. MADCO is a culmination of these passions. The sphere, a shape representing wholeness and unity, finds its echo in MADCO's design. "The roundness of MADCO and its ability to pivot make it a lively and empathetic object, almost like a small character," she notes, drawing inspiration from the round face of her daughter, Maddalena, which also played a part in naming the product.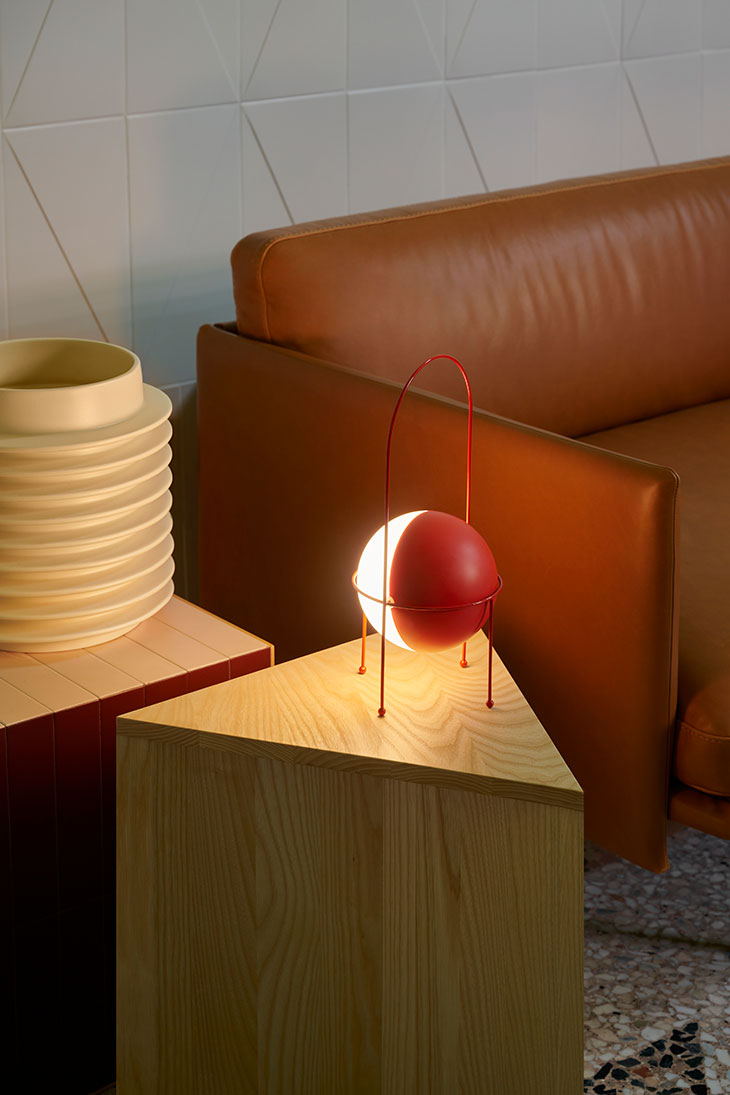 But what truly elevates MADCO from a mere piece of design to an art form is its duality. On one hand, it's a luminary, casting its glow and creating ambiance. On the other, it's a style statement, waiting to be flaunted. This duality is an acknowledgment of modern needs, where form and function are inseparable.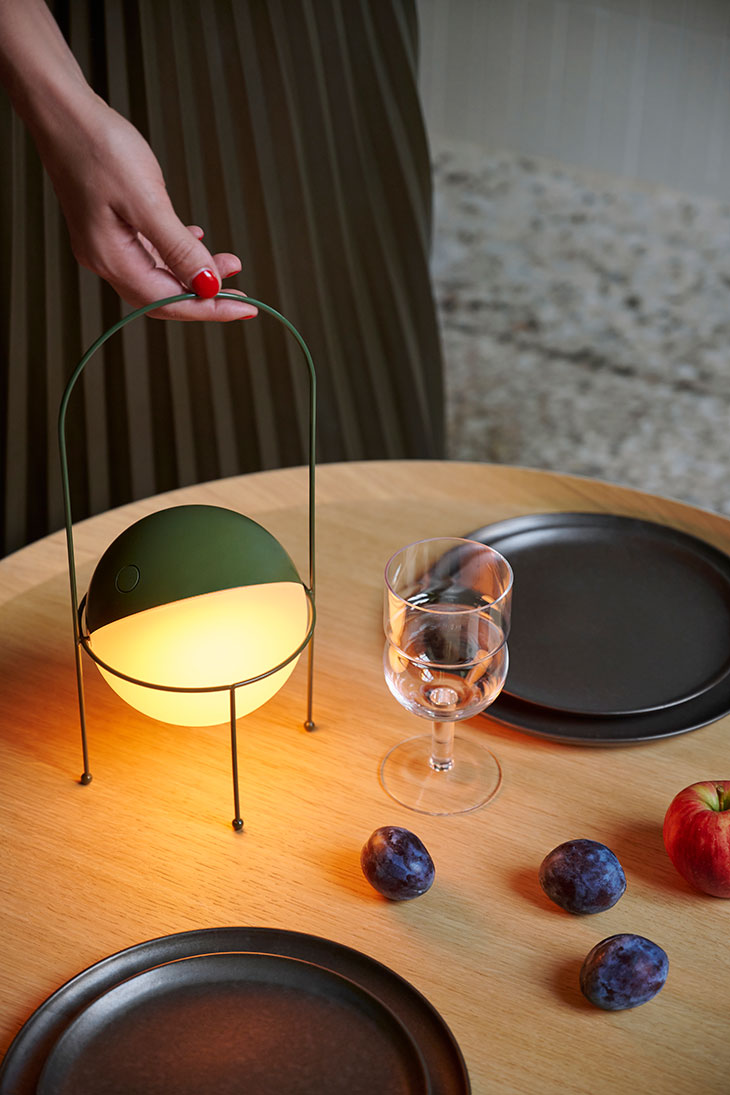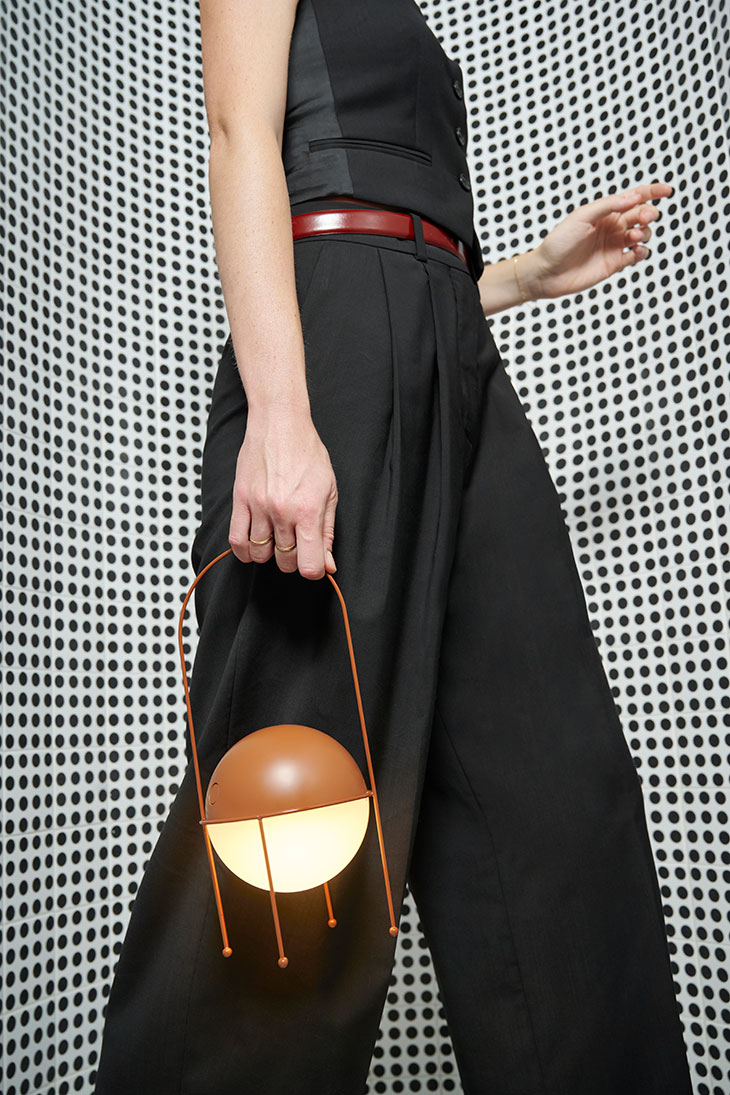 Ambientec, with its legacy of integrating technology and art, finds a perfect partner in MADCO. Here, technology isn't loud; it's subtle, enhancing the product's core essence. The USB-rechargeable feature, combined with its adaptable design, makes MADCO a beacon of modernity.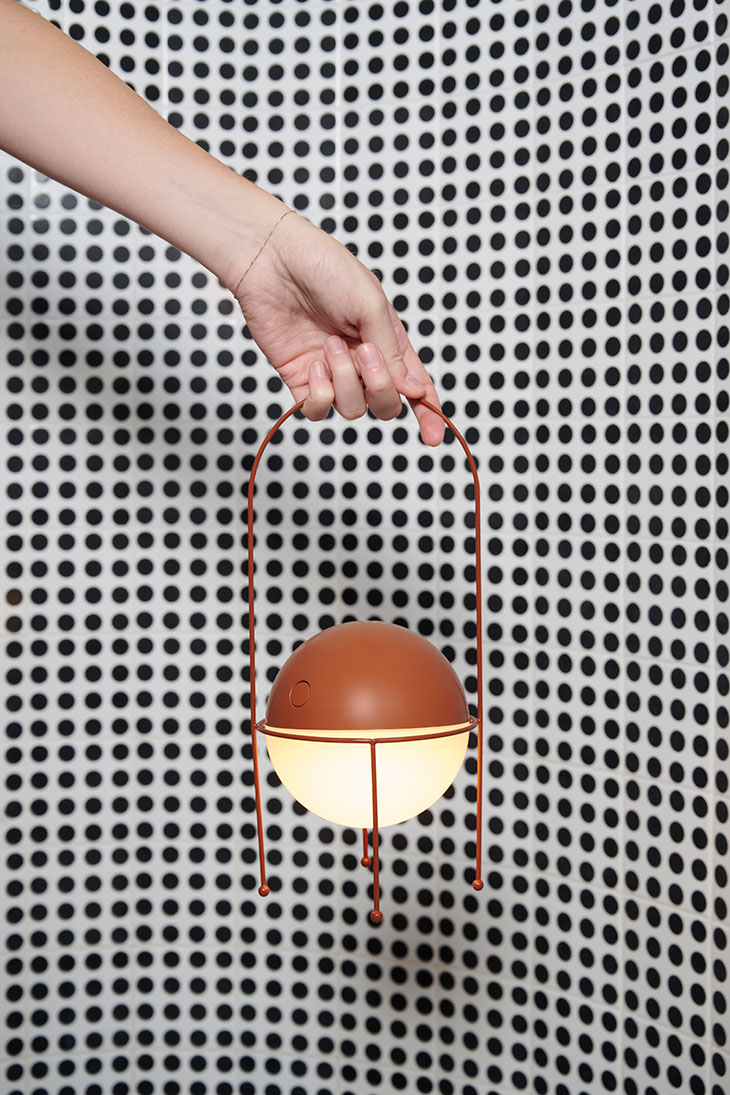 MADCO is not just another addition to the world of portable lighting. It's a philosophy, a testament to what happens when technology, craftsmanship, and imagination coalesce. With its multifaceted design, color palette, and performance capabilities, MADCO becomes a symbol of Ambientec's ethos and Elisa Ossino Studio's innovative vision.