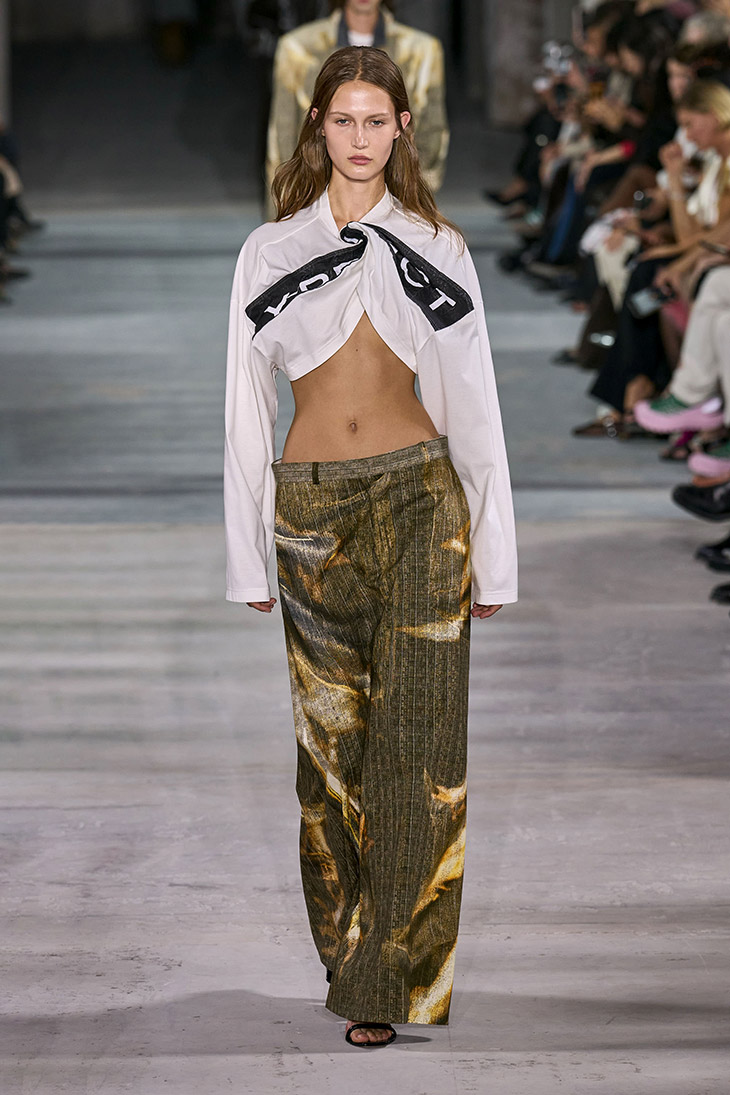 Fashion brand Y/Project showcased its Spring Summer 2024 Collection with a fashion show on Sunday, October 1st, as part of the recently concluded Paris Fashion Week. Designed by Glenn Martens, the Spring Summer 2024 collection offers more questions than answers. The collection serves as an expressive preamble, championing core principles of adaptability and practicality while maintaining the avant-garde experimentation Y/Project is known for. The design choices reflect a keen interest in manipulating and reimagining the silhouette. Structural and graphical techniques have been employed to challenge and alter the conventional understanding of a garment's lineage.
SPRING SUMMER 2024 COLLECTIONS
At the heart of this collection lies the concept of modularity, which enables endless transformations. This approach results in sculptural pieces that seem to challenge the natural laws of physics. The designs are also infused with historical references, taking inspiration from gothic architectures, origin stories, and age-old techniques, casting a shadow of dark grandeur over the season.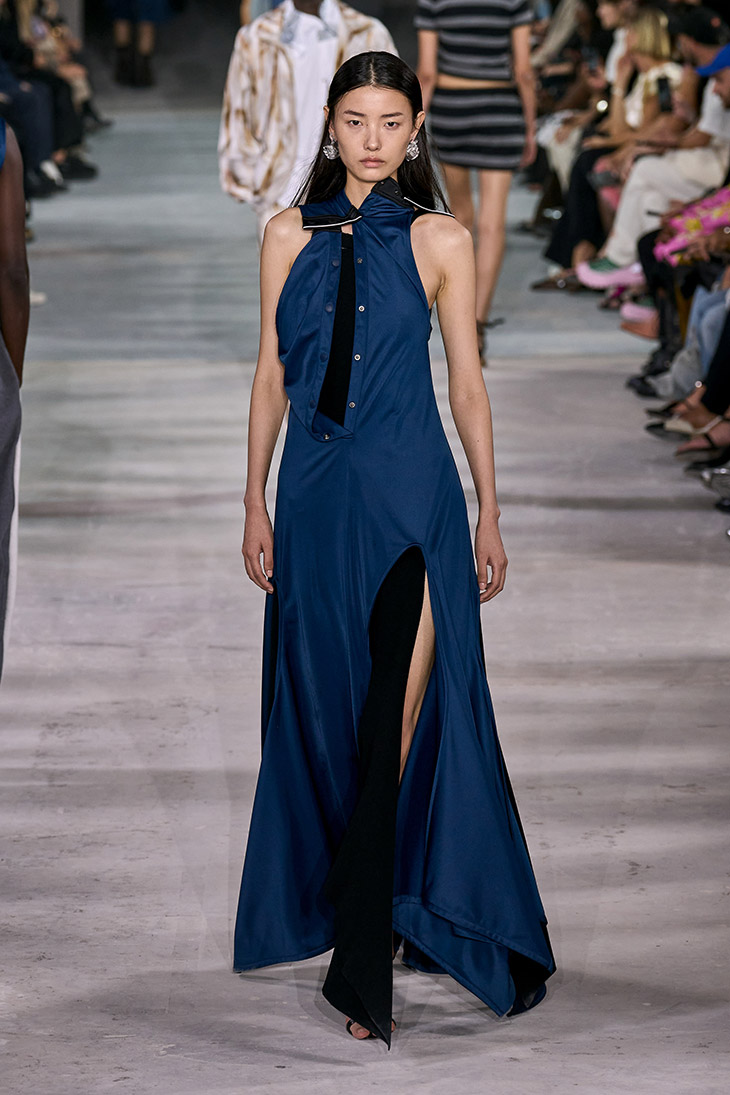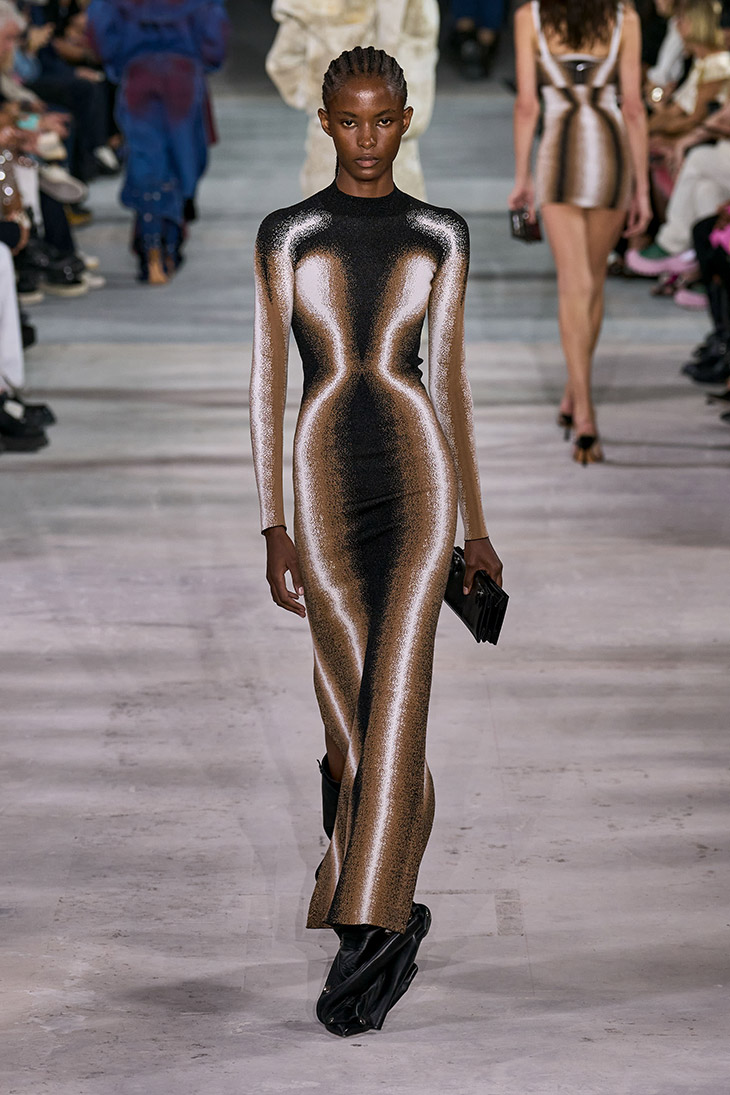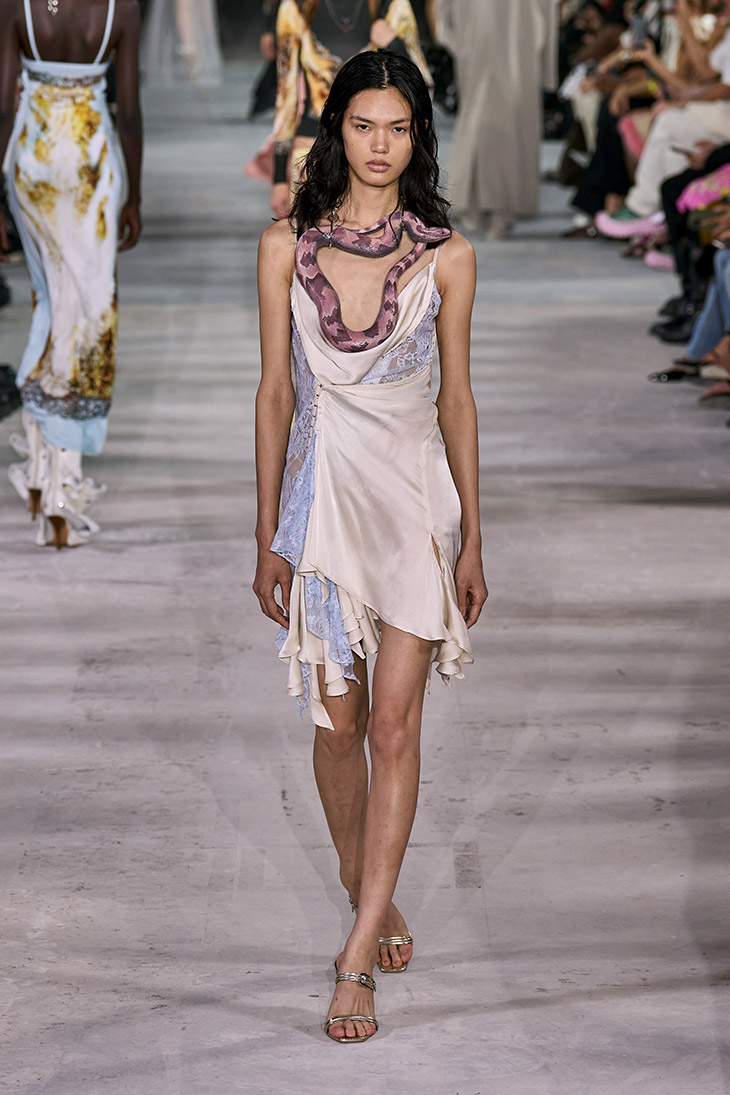 Two key techniques employed in the collection are foiling and wiring. The external use of foiling and internal wiring in garments allow for the creation of dynamic fabric designs that seem to float away from the body. Classic clothing designs are skillfully manipulated into abstract forms, yet they retain the potential to revert to their traditional proportions upon the wearer's preference.
Functional elements like hook-and-eye closures and press studs are not just utilitarian but are strategically used to offer myriad style variations. These elements serve as transformative tools, giving wearers the freedom to adjust and personalize their outfits. They can be seen dissecting lingerie dresses and parkas or layering two-tone denim or leather to produce undulating designs reminiscent of draped workwear.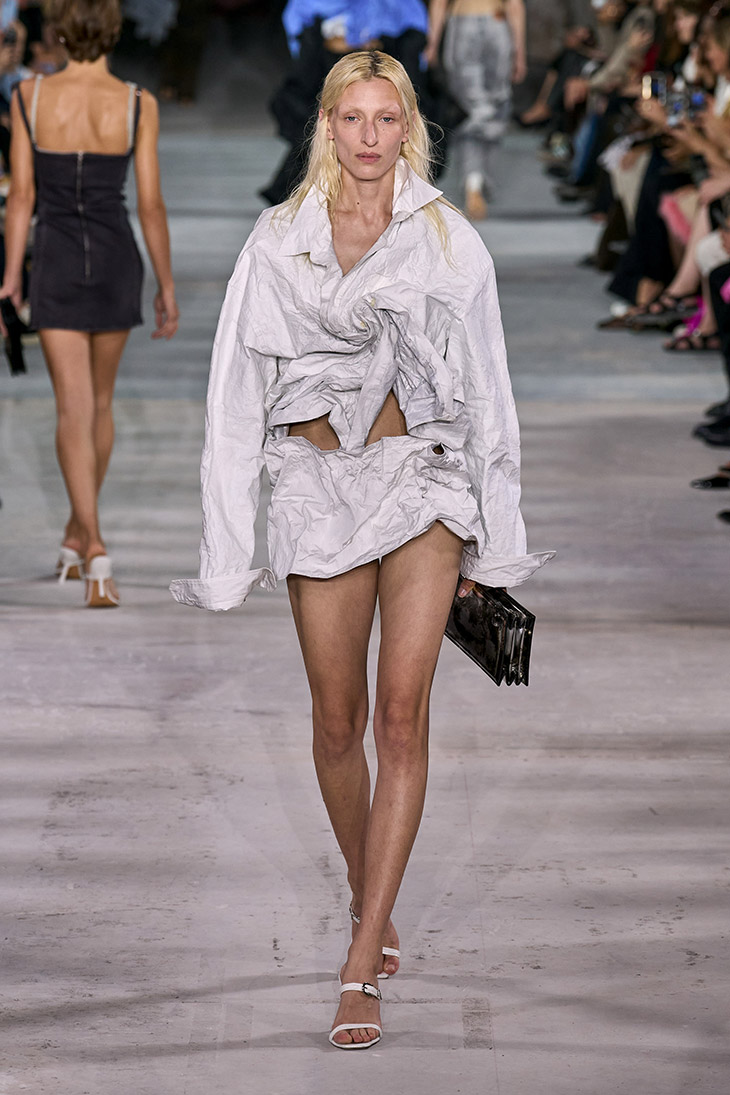 The Y/Project Spring Summer 2024 collection also showcases halter neck outfits that appear to be suspended from their inner linings and layered dresses that transition into spiral hems made of double-face satin and shimmering taffeta. The use of "memory prints," which give the appearance of being seared onto the fabric, play tricks on the eye, just as the knit gradient dresses that map the contours of the body. These designs encapsulate the season's sense of vulnerability and heightened sentimentality, presented in a visually arresting two-dimensional form.