Luxury ready-to-wear brand SIMKHAI has unveiled its inaugural menswear collection, timed perfectly for the Pre-Spring season. The collection is a harmonious blend of two distinct worlds, drawing inspiration from the brand's roots in New York and its current operations in Los Angeles.
Eleven years after its launch in the bustling city of New York, SIMKHAI has seamlessly integrated the stark contrast between the East and West coasts into its designs. The collection encapsulates the resilience of New York City's urban landscape alongside the laid-back vibe of Los Angeles, offering a unique wardrobe that speaks to men who find themselves navigating both worlds.
The range includes versatile pieces that are poised to become staples in any modern man's wardrobe. Shackets, camp shirts, and denim are elevated with intricate detailing, such as inside-out stitching and contrast out-linking, bringing a fresh perspective to tailor-inspired construction. With minimal stitching and the addition of refined metal trims, SIMKHAI has masterfully blended artful utility with a tailored, workwear-inspired aesthetic.
In a nod to contemporary fashion trends, the collection also features gender-fluid pieces, such as the satin kimono set, seamlessly integrating elegance and allure with the collection's overall tough and risk-taking vibe. The color palette, fabric selection, and silhouettes all contribute to a collection that is both alluring and robust, truly encapsulating the spirit of SIMKHAI.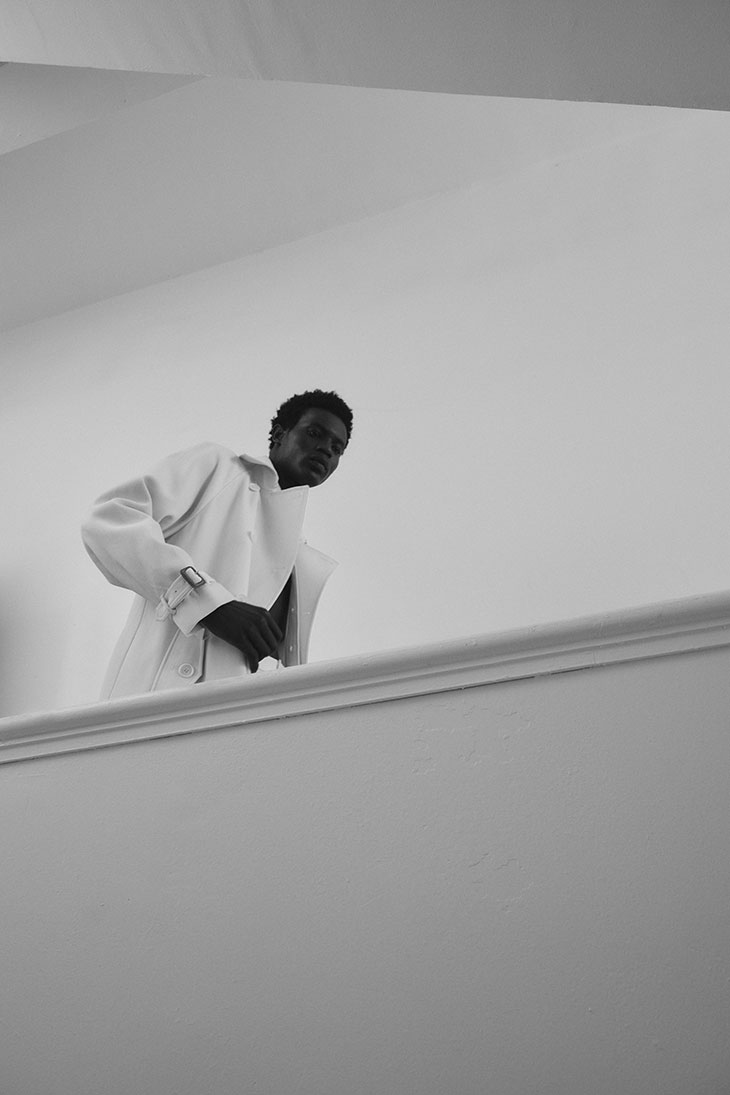 SIMKHAI's Pre-Spring menswear collection is a testament to the brand's innovative design ethos and its ability to capture the essence of two iconic American cities. It is a collection for the modern man who is as comfortable navigating the tough city streets as he is basking in the coastal breeze, a wardrobe that transcends boundaries and celebrates the duality of urban and coastal living.