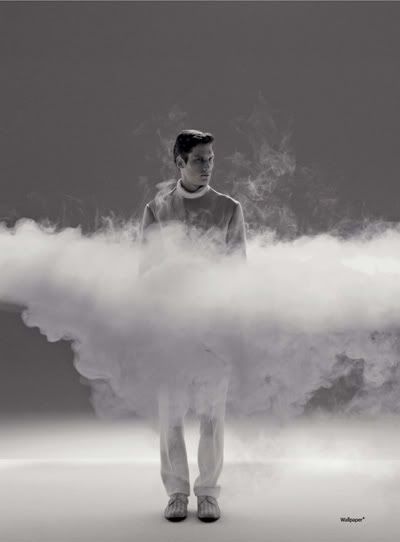 Magazine: Wallpaper*
Published: September 2009.
Editorial: Heaven or Hell
Fashion: Sebastien Clivaz
Model: Roch Barbot
Tim Gutt fashion pictorial from the September issue of Wallpaper Magazine, still on your newsstands, while the new annual guest editor issue will show up in less than 2 weeks. This year guest star editors are Karl Lagerfeld and Philippe Starck, each will create a cover an editorial for Wallpaper's October issue. Both of these great designer's will bring something more with their work, Lagerfeld who photographed his muse Baptiste Giabiconi for a 27 page fashion story, will give readers a chance to pill of a Dior Homme suit of Baptiste's cover leaving him
naked
. Also playing with translucent paper layers Starck will bring amoeba, monkey and a question mark to the cover.
Both editorials will appear in the October issue no matter which cover you're set to find, Previous Wallpaper guest editors were Zaha Hadid, Louise Bourgeois,
Hedi Slimane
, Jeff Koons, Rei Kawakubo and Dieter Rams.
More of Tim Gutt's photography from Wallpaper*'s September issue under the cut: