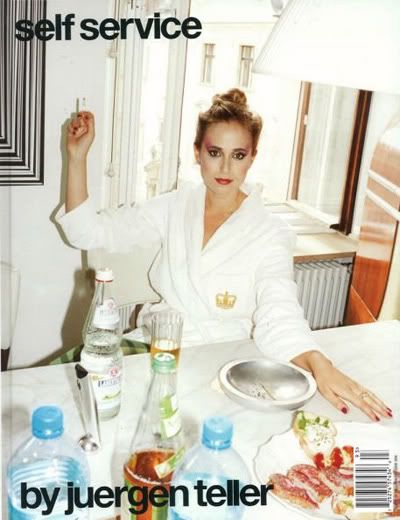 Magazine:
Self Service
Issue:

#31
Published:

Fall/Winter 2009.10
Cover:

Elisabeth von Thurn und Taxis
Photography by
Juergen Teller
Website:
www.selfservicemagazine.com
For Paris Fashion week, Self Service hosts Jürgen Teller. As usual superb shoots with an interview by Jürgen Teller with pictures by Roni Horn and a serie by the artist Der Schlüssel im Schloss. Conversations with Marc Jacobs & Gloria von Thurn und Taxis, Elizabeth Peyton & Matthew Barney. All that on 310 pages.
*Source | colette