Collection:

C.P. Company
Designer:

Wallace Faulds
Season:

Fall Winter 2010.11
Website:
www.cpcompany.co.uk
The latest collection from C.P. Company shown in Milan combined the cosmopolitan citizen and the modern country gentleman: two worlds that meet and draw strength from each other. Capturing all the elements of a contemporary man's wardrobe, with something for every occasion. Continue for more after the jump: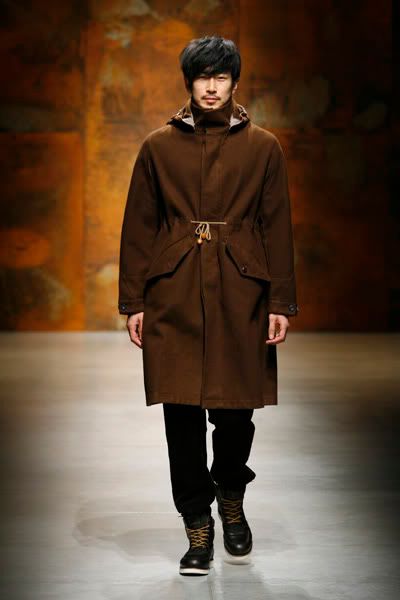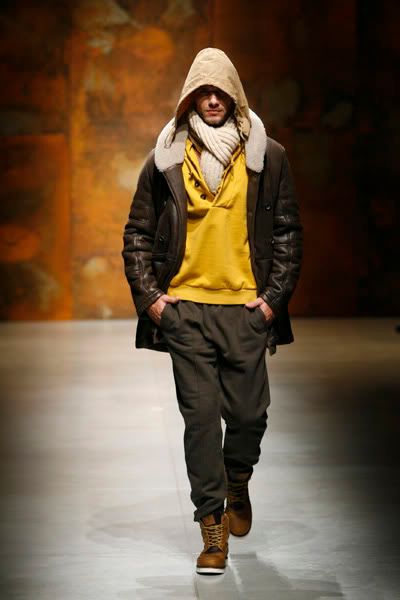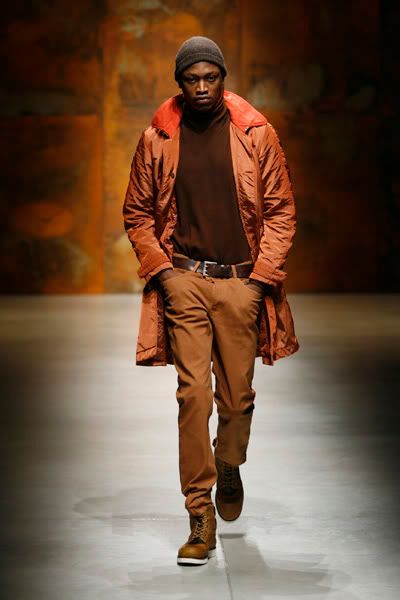 The past, its evolution and textile research. Starting from C.P. Company's remarkable heritage and technical expertise, a modern twist is given to garments that have been designed focusing on function and appearance from the outset.
The strength of the materials is born from the exclusive study of textile fusion and treatment processes.
The urban section incorporates typical elements of urban menswear, in shades of black and grey. Coats are presented in technical woollen cloth with jackets in fast-dyed woollen twill and woollen flannel combined with cotton.
The country atmosphere is evoked through the traditional patterns of rural attire. From felted, worn-look tartan and houndstooth woollen fabrics to waxed garment-dyed checked cottons and printed corduroy. Leather is hand washed and treated on the finished garment, with inner waistcoats in iridescent triangular-quilted nylon and oversized cardigans.
An autumnal colour palette of mustard, claret and dark burgundy, forest green, brown, camel, tobacco, grape, moss, rust, dominates the collection, complemented by black and grey.
*Images courtesy of C.P. Company