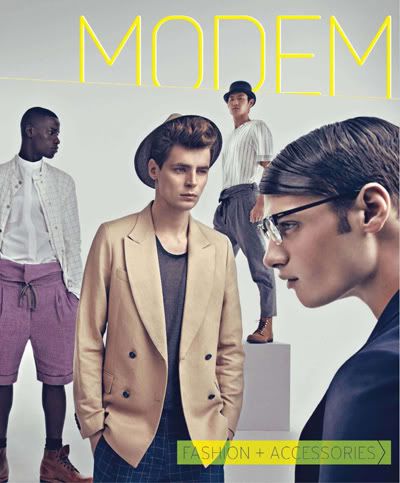 Magazine:

Surface
Published:

January 2010
Editorial:

Homme Team
Stylist:

Yahaira Familia
Makeup:

Fernando Haddad
Digital tech:

Annie Powers
Model:

Adrian Wlodarski |VNY, Major|, Stelios Niakaris |VNY|, Mikus Lasmanis |Request|, David Agbodji |Request| and Daniel Liu |FORD|
Photographer:

Tom Hines
Website:
www.surfacemag.com
Homme Team coming from Surface magazines 80th issue photographed by Tom Hines, features the best of current up and comers of the modeling scene. Stylist Yahaira Familia selected enticing spring looks coming from Phillip Lim, Thow Browne, RLX Ralph Lauren and other. Yahairas work is abvailable at
www.yahairastylist.com
, continue for more after the jump:
Click on the images above to enlarge.