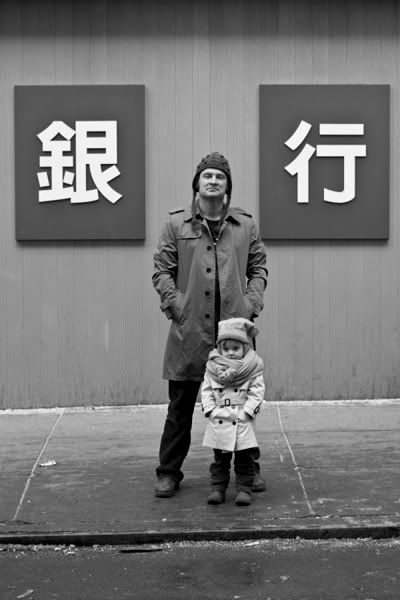 Burberry Art of The Trench
Website:
www.artofthetrench.com
Burberry's Art of the trench announces a new collaboration with Magnum Photographers Bruce Gilden, Gueorgui Pinkhassov, Christopher Andersson, Olivia Arthur, Elliot Erwin and Jim Goldberg. Magnum Photos is a photographic cooperative owned by it's global photographic members who chronicle the world and interpret its peoples, events, issues and personalities, providing photographs to the press, publishers, advertising, television, galleries and museums across the world. Continue for more after the jump:
The Magnum Photos library is a living archive updated daily with new work from across the globe with over one million photographs in both print and transparency in the physical library, with 350,000 images available online.
Gueorgui Pinkhassov
Russian photographer Gueorgui Pinkhassov took trench portraits during Milan Fashion Week in January 2010 including shots of the Burberry Spring Summer 2010 campaign male cast: Alex Watson, Max Hurd, George Craig and Matt Gilmour
Pinkhassov has become a regular collaborator with Burberry, having taken exclusive imagery from its Spring Summer 2010 Womenswear show and Autumn Winter 2010 menswear and womenswear shows.
Bruce Gilden
Award-winning Magnum photographer Bruce Gilden has shot a series of street portraits in Brooklyn, New York City, taken over the Thanksgiving weekend in November 2009.
Christopher Andersson, Olivia Arthur, Elliot Erwin and Jim Goldberg
Andersson, Arthur, Erwin and Goldberg all captured a series of photographs for Art of the Trench on Chinese New Year celebrations in their respective cities London, New York and San Fransisco.
New functionalities on Art of the Trench include:
– A full screen option which allows high resolution images to be studied in detail
– Integrated user profiles
– A randomisation of images each time the site is viewed allowing more images to feature on the opening page
– New collaboration filter that comprises of Magnum Photos, The Sartorialist and User Submitted
– New music including British bands The Maccabees, The Kooks, One Night Only and White lies

*Courtesy of Burberry