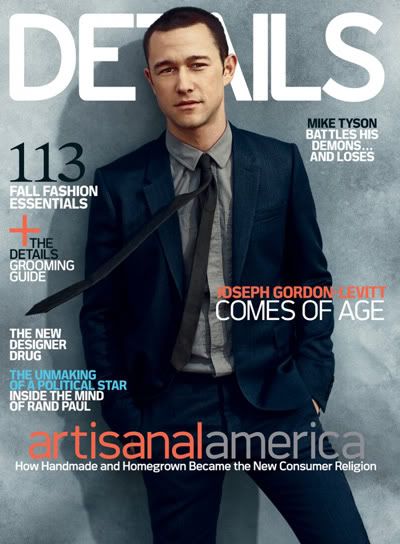 Magazine:

Details
Published:

August 2010
Cover star:
Joseph Gordon-Levitt
Styling by

Matthew Edelstein for De Facto
Photographer:
Norman Jean Roy
Website:
www.details.com
Norman Jean Roy photographs Joseph Gordon-Levitt for the next months issue of Details magazine:
"It's a bunch of bullshit, a waste of time," he says. "It depresses me. And I'm not easily depressed. When I'm at the grocery store, those magazines—they always suck me in. I go, 'I can't fuckin' believe that this is what we're looking at.' It's really sad. Why shouldn't there be beautiful works of art on the grocery stands? Like Bob Dylan said, you know, art doesn't belong in museums, it belongs in gas stations." – Joseph Gordon-Levitt for Details
View images of the accompanying cover story after the jump:
Read the complete story featuring Joseph over at details.com.