Project Name: BBC "Electric Proms"
Toolset: Canon EOS 5D Mark II, Adobe Creative Suite, Autodesk Maya (previs), Adobe After Effects.
Advertising Agency: Fallon Executive
Production Company: Brand New School London
Website: www.brandnewschool.com
Production company and design studio Brand New School London took part in designing and directing a 30" promo trailer and additional visual content for advertising agency Fallon's campaign promoting the BBC Radio 2 Electric Proms. Radio 2's Electric Proms is dedicated to creating new moments in music. Created under the direction of Fallon's executive creative director Augusto Sola, art director Gary Anderson and copy writer Tony Miller, the innovative stop-motion trailer directed by BNS's Jonathan Notaro and Mario Stipinovich debuted yesterday on the BBC. The trailer promotes this year's Electric Proms performances from Elton John, Robert Plant and Neil Diamond, taking place from Thursday, 28 October, until Saturday, 30 October at the Roundhouse in London.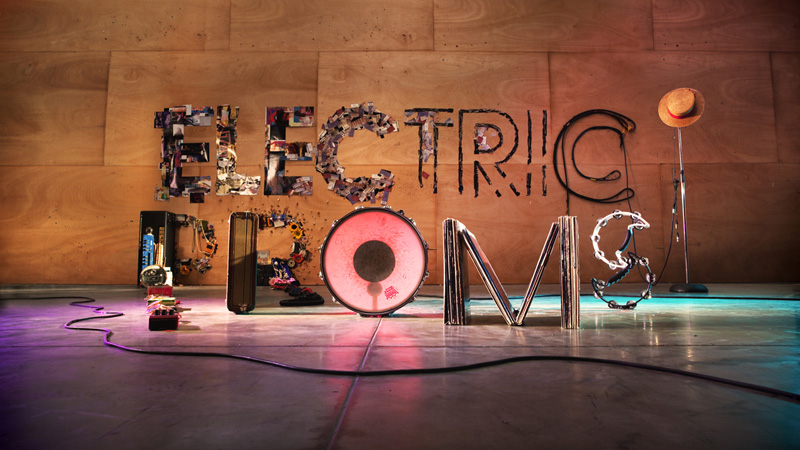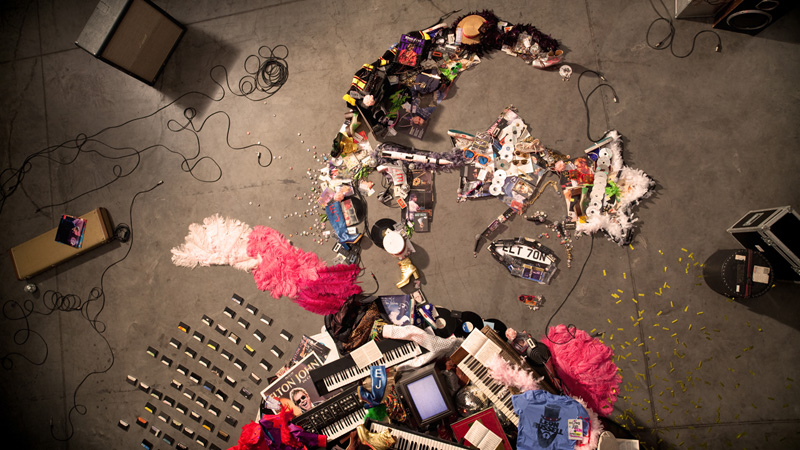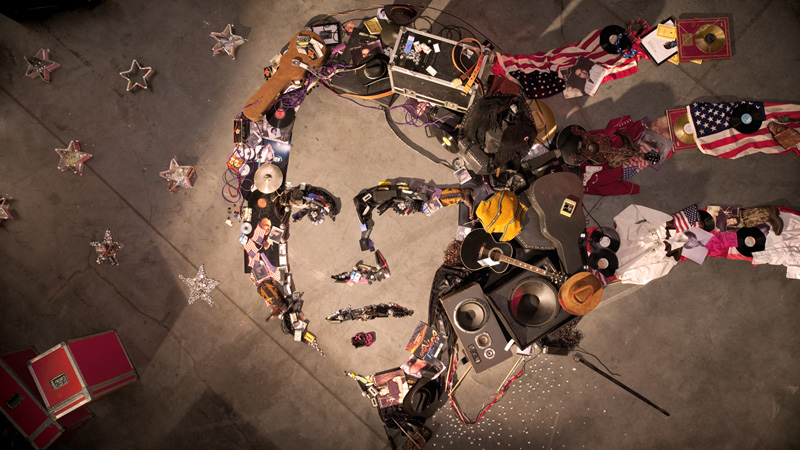 "This is always such an exciting event, and we are always really thrilled to be part of it," said Fallon CEO Gail Gallie. "The campaign captures all of that excitement in a really fresh and original way."
"We were thrilled to be asked by Fallon to submit a treatment for this amazing, high-profile project, and then to be awarded the job" began Kayt Hall, executive producer for BNS London. "The main idea behind the script was creating the faces of these iconic artists from actual pop memorabilia. We could not be happier with the results: It plays to all our strengths – strong design, great animation, and an end product that everyone is delighted with."
As Notaro explained, "In keeping with the agency's sentiments, we proposed producing the content practically through stop-motion animation, knowing that making physical objects move together to create readable portraits would give the idea the payoff and spectacle it deserved."
Planning for the ambitious production involved gathering, and in some cases, producing, props of the proper scale, anticipating that each face would be approximately 6 metres wide when assembled. Over the course of six days on a set in East London, in close collaboration with director of photography Toby Howell and using a Canon EOS 5D Mark II with Milo and Juno motion control rigs, the crew hand-animated the prescribed actions in reverse order (beginning with the final collages), capturing each sequence completely in-camera with single takes. The project was finished in Adobe After Effects at BNS London's studio.
In addition to Notaro, Stipinovich, and Hall, credits for BNS London also include producer Kat Harrison, lead animator Andy Biddle, art director Andy Kelly, editor Jamie Foord, compositors Cassiano Prado and David Pocull, and rotoscope artist Rebecca Clay. Audio post is courtesy of Wave.
More information on Electric Proms is available online at www.bbc.co.uk/electricproms.