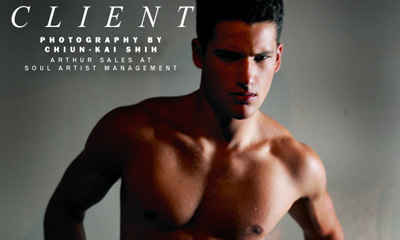 #1 – Arthur Sales by Chiun-Kai Shih For CLIENT Magazine's 2nd Issue
#2 – Jared Leto Photographed by Bryan Adams for ZOO Magazine
#3 – Salma Hayek Wears Alexander McQueen for V Spain Cover Shot by Karl Lagerfeld
#4 – Alessandra Ambrosio by Matthias Vriens-McGrath for NUMERO Tokyo
#5 – Simon Nessman by Matthew Lyn for Supplementaire Cover Story
These five stories got the most of your page views in the previous week as well as the most responses over at our Facebook and Twitter accounts. Once again Client Magazine takes the top spot, this time with an exclusive preview of their exquisite Artur Sales photo story.
Click HERE to view some of our previous top stories.