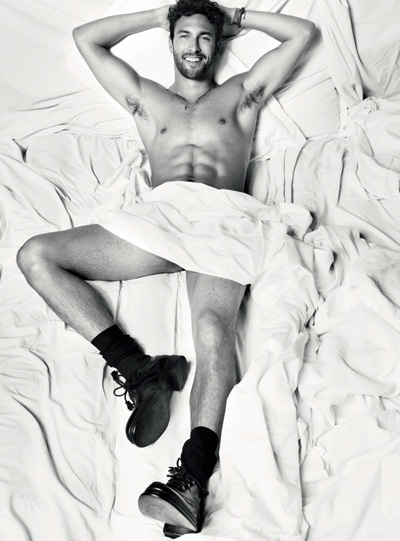 Magazine: Antidote
Issue: The Shoe Issue
Editorial: Boys Boys Boys
Models: Adam Senn, Artur Kulkov, Corey Baptiste, Guy Robinson, Justin Halley, Noah Mills, Sam Way, Sam Webb, Sebastian Lund, Tim Rueger, Travis Bland
Hair: Guido
Makeup: Pat McGrath
Fashion Editors: Domenico Dolce & Stefano Gabbana
Photographer: Giampaolo Sgura
Website: www.magazineantidote.com
Antidote magazine shares with us their Boys Boys Boys story captured for their Shoe Issue by Italian fashion photographer Giampaolo Sgura. Specially for the shoot designers Dolce & Gabbana select and style some of their favorite male models.
Order the new issue of Antidote via magazine's official web page.