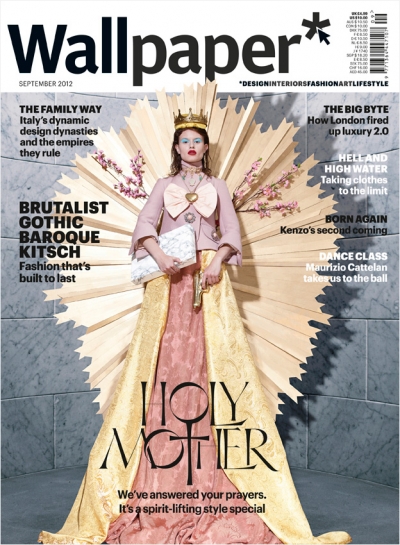 Magazine: Wallpaper*
Published: September 2012
Cover Photography by Pierpaolo Ferrari
Styled by Francesca Cefis
Website: www.wallpaper.com
With his signature style art photographer Pierpaolo Ferrari captures the cover of Wallpaper*'s September issue, the striking image depicts a modern Madonna figure clad in Louis Vuitton, a porcelain crown and crucifix. In its true spirit for September the magazine has prepared a fashion issue beautifully influenced by various modes of architecture.
After the jump you can also see a preview of a story by Marton Perlaki.