V Magazine's Drawn Together story featuring Kim Cattrall and Marina Abramovic, the two BFFs took time to pose for a shoot by photography duo Santiago & Mauricio.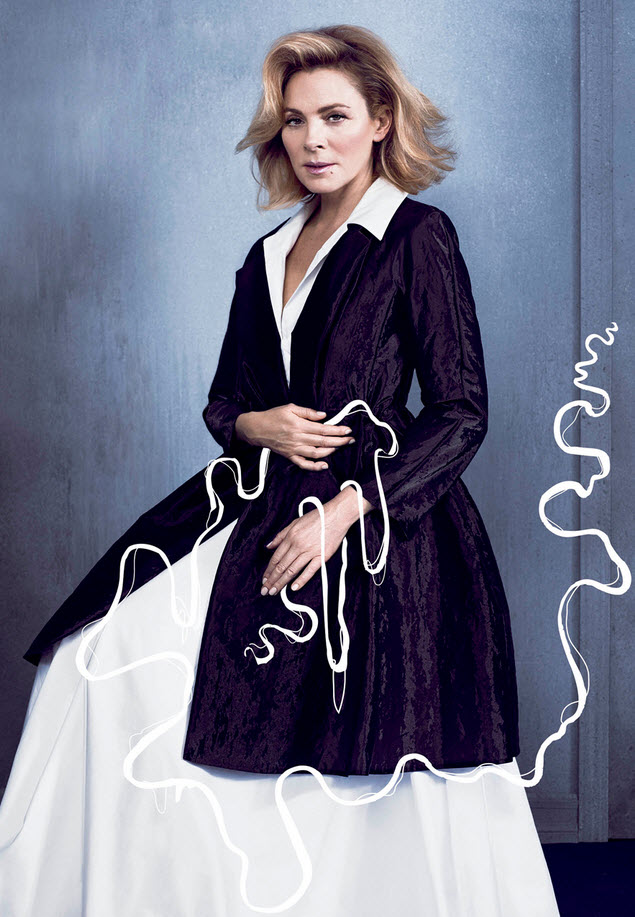 One of the things that piqued everyone's interest about this story is that no one realizes you two are such good friends. When did you first meet?
Marina Abramovic: I first met Kim with the Sex and the City story when they asked if I would actually play a part or give permission to use the piece that I had just done in Sean Kelly Gallery called The House with the Ocean View. And I have to tell you, I came from Europe, I didn't know the show. I said, "I can't do this, I am not an actress," but if they just want to use the artwork they could. I remember that I came back and my students said "What?! You're not doing this? But this is the major thing! You're crazy." [Once I became familiar with the show] my favorite character was Kim, always. And then Klaus Biesenbach introduced us. That's my version, what is yours?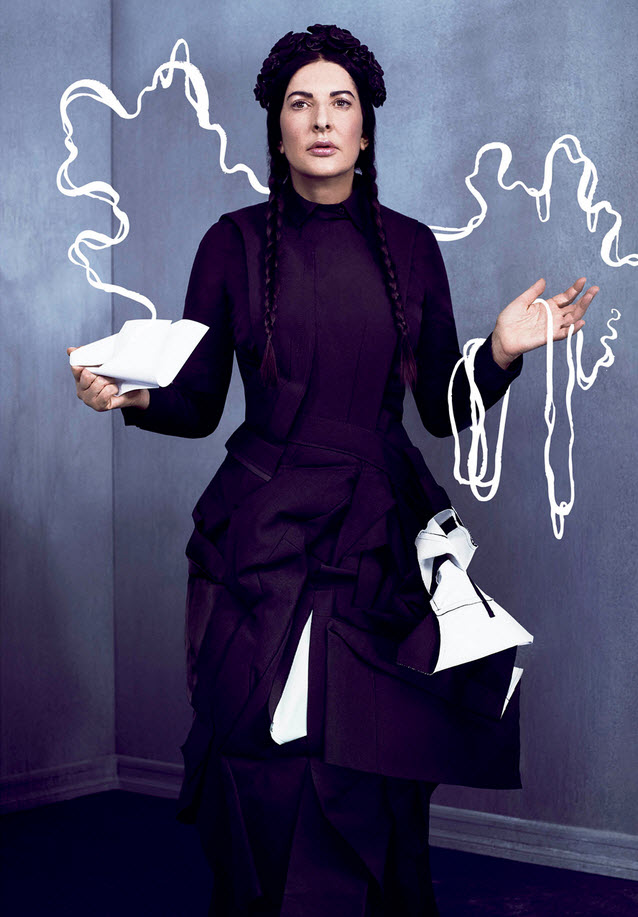 Kim Cattrall It's very similar. I'd heard of Marina before, but I completely connected with her through the show. And then it was through Klaus. I went to see Marina at the Guggenheim, but I didn't dare speak to her. I was a little bit nervous. And then I got to meet her, and I was overwhelmed by her beauty and humor. She always is in this wonderful creative state of being very free. Her mind sees things in a very serious way, but she doesn't. It removes every preconception that you might have about Marina Abramović. [laughs] The work that she's done and her history, it's just extraordinary. But it's her humor that really draws us together. When we're together we laugh a lot.
For more log on to VMAGAZINE.com