After our initial teaser PRADA has now release in full their latest short film directed by the legendary Wes Anderson. Jason Schwartzman is charge of this dynamic charged short film, now part of Anderson's classics such as The Royal Tenenbaums, The Darjeeling Limited and Moonrise Kingdom.
Castello Cavalcanti was unveiled yesterday, November 13th, 2013 at 5:30 pm CET in Rome, followed by a world-wide-web premiere.
Discover the story in the video above.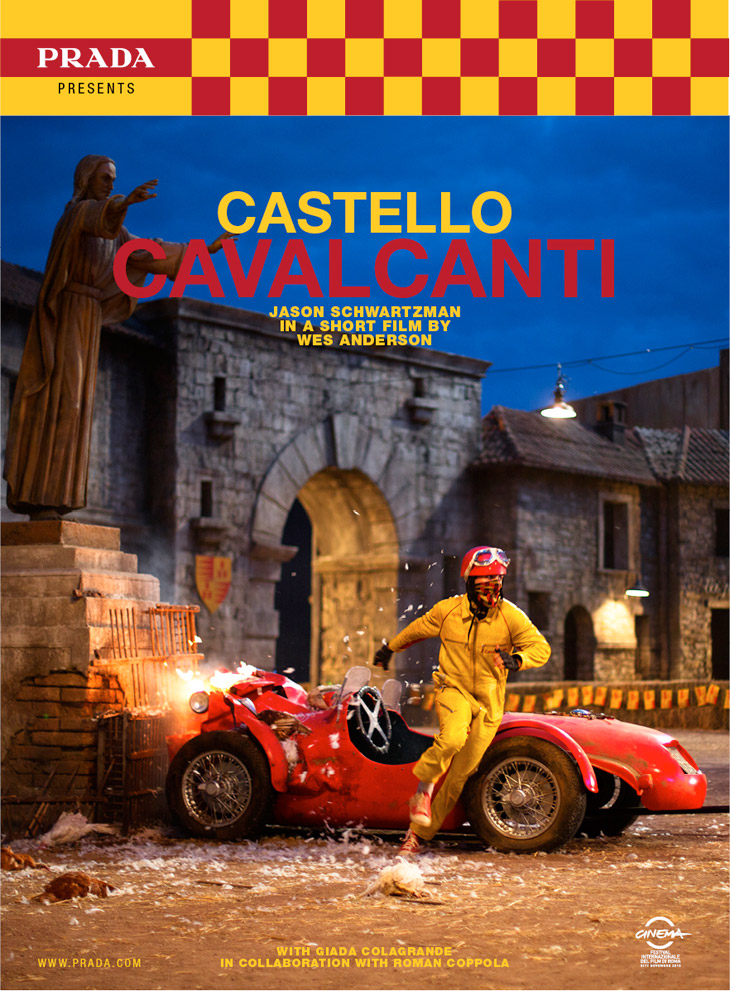 CAST & CREW
Jason Schwartzman
Giada Colagrande
Written and directed by Wes Anderson
Cinematography: Darius Khondji
Editing: Stephen Perkins
Production Design: Stefano Ortolani
Costumes Design: Milena Canonero
Music: Alessandro Casella & Randall Poster
Production: The Directors Bureau in association with Hi! Production
For more log on to PRADA.com