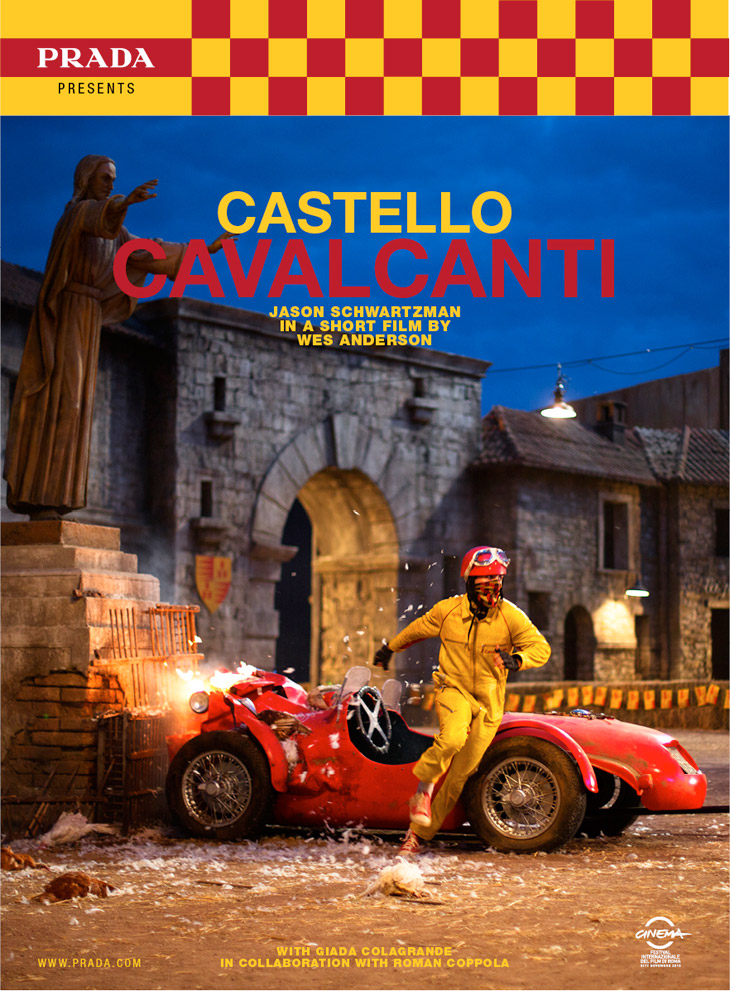 Prada is ready to impress with another short film collaboration, teaming up with the legendary director Wes Anderson the noted Italian fashion house is presenting an eight minute short film. Castello Cavalcanti starring Jason Schwartzman who as the story unfolds crushes his car into a statue of Jesus Christ, is to become part of director's classics such as The Royal Tenenbaums, The Darjeeling Limited and Moonrise Kingdom.
Castello Cavalcanti short film comes after Prada's 2012 collab with Roman Polanski who delivered the much talked about A Therapy, starring Helena Bonham-Carter and Ben Kingsley.
The new short film will debut at the Rome Film Festival on November 13th 2013 as part of the "Special Events Out of Competition" section. Followed by the full length film feature on prada.com shortly after its Rome premiere, at 6:30 pm CET tomorrow.
For more log on to: www.prada.com