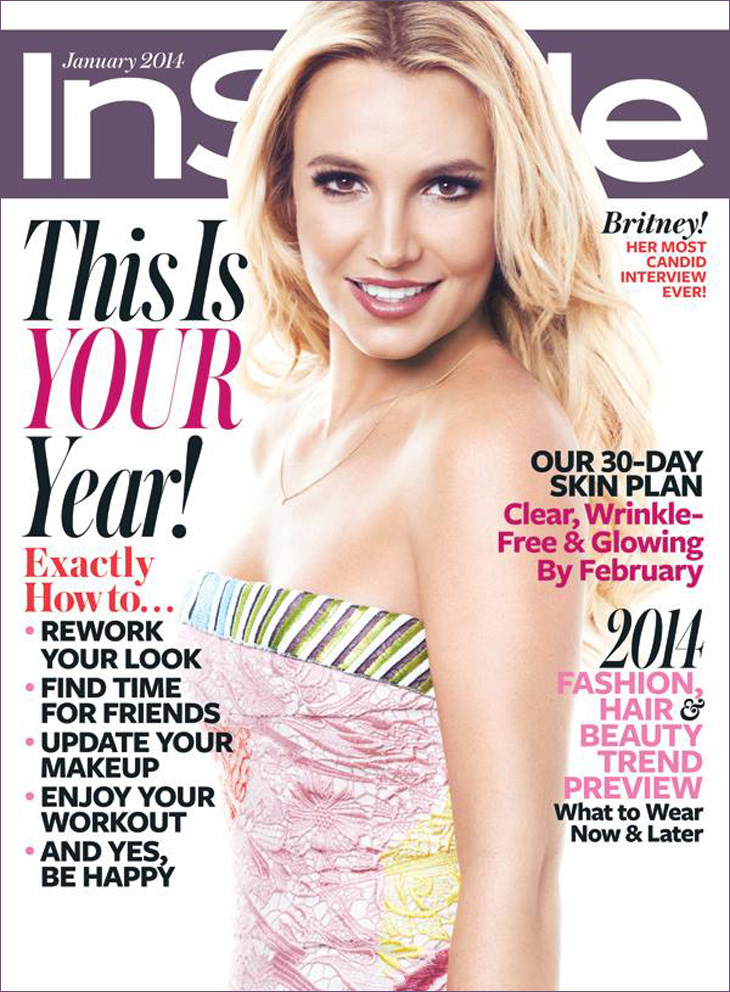 Songstress Britney Jean Spears covers the latest issue of InStyle Magazine opening year 2014 for the famed women's glossy. Britney has just released her latest album Britney Jean. The album is out this week around the globe, while the video for the 2nd single Perfume is in the works. There's more of Britney Spears below:
Check out extract from this fun Q&A with Will.I.Am for the legendary Pop Justice:
What is Britney Spears doing 25 years from now?
TWENTY FIVE YEARS? Do you know what the world is doing 25 years from now?
Well you should know, you've been on the cover of Wired!
Well 25 years from now, first off (points at plug socket on wall) those plugs are gone. Everything is a computer. Your jacket: that's a computer in 25 years. I mean, 25 years ago, there were no smartphones. There was no Google. There was no iTunes. There was no iPod or iPhone, no touchscreens. 25 years ago, there were only landlines. 25 years ago, only some hotels had the Internet. So 25 years from now, you don't have the Internet. You have THE MESH.
Yes but is Britney still singing in 25 years?
Are HUMANS singing in 25 years? I mean come on man! The world is crazy.
Do you think Britney would like to still be singing in 25 years?
(Epic pause) Yeah. YES. She's going to be singing. I'll be almost 60, dude. [He'll be 63.]
What did you find out about Britney Spears while you were making this album?
How focused she is when she's working. How dedicated and disciplined she is.
Did that surprise you?
Well, most artists aren't like that. I don't want to name artists but Britney is the most focused and disciplined of all the artists in the industry
For more log on to Pop Justice.