Numero Russia pays an homage to PRADA's colourful spring summer 2014 collection by featuring it as their February 2014 covers story by Francesco Carrozzini (2b Management). The prolific fashion photographer captured the story with the gorgeous Franzi Mueller and creative direction from magazine's Andre Leon Talley. Art Direction by Sam Sohaili at DMA United.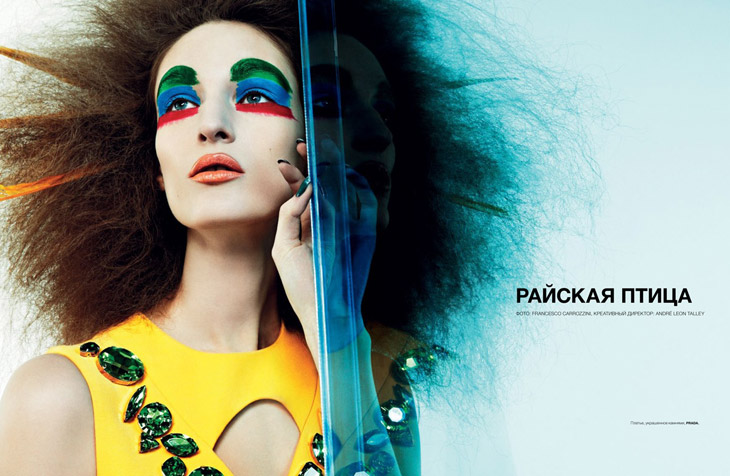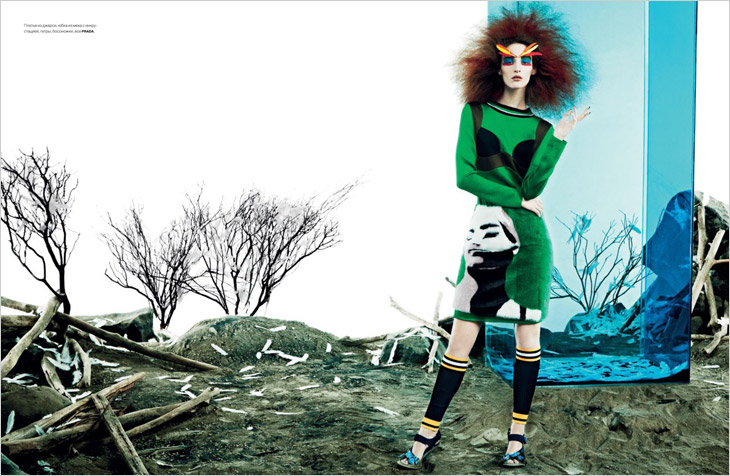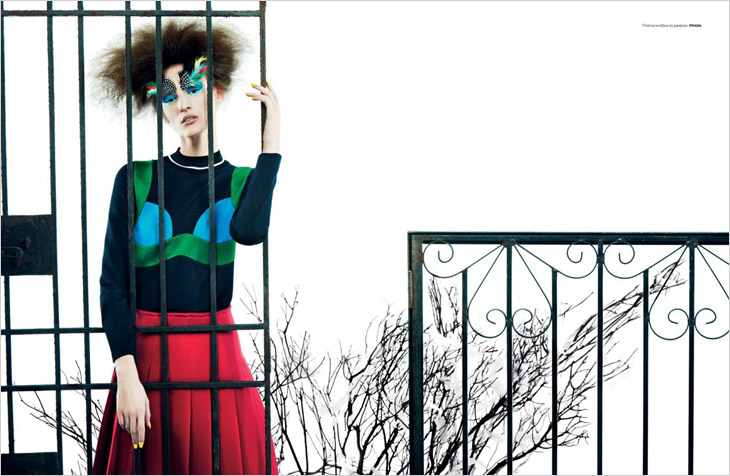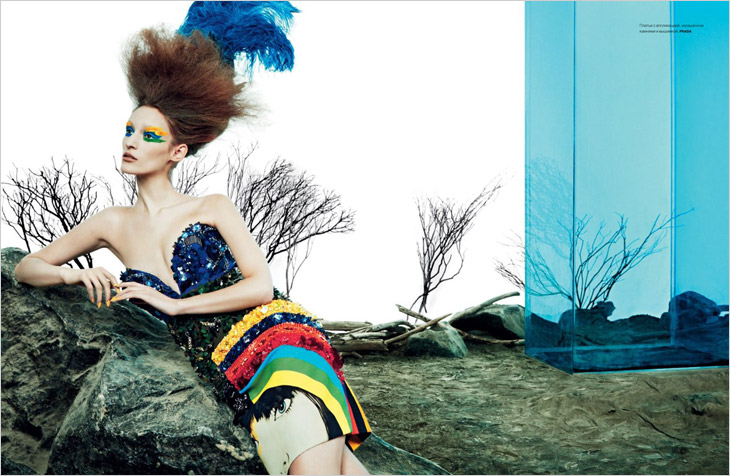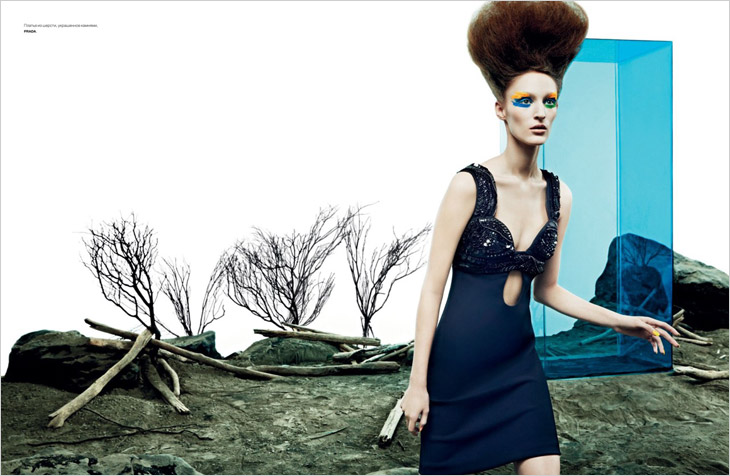 For more of Franceso's work log on to his agency's official web page www.2bmanagement.com
While season conscious the collection also presents a strong presence of outerwear. Classic elements are mixed with sportswear influences, while a reference to the 60's and 70's is portrayed in a refreshing manner. Embellishments used in the designs are as ever a unique tie to the Italian label and it's delicate craftsmanship. – from our PRADA SS14 Review (read more).