Z Zegna stepped onto the milanese runway during the January men's fashion week with an inspiring nod to the contemporary menswear. Paul Surridge and his team have reshaped the classics in a manner close to the sentiment of the label. What perhaps the previous creative directors might have forgotten, or have been pressured by is Z Zegna's appeal towards the younger buyer. Which also coincides with the need to deliver a collection different yet close to the spirit of its 'older brother' Ermenegildo Zegna (see our recent review). Couple of years ago the team might have missed that mark, or simply delivered a longshot in a pursue for a trend-bending-momentum that would never live on.
What Surridge's experience brought to the table, was simply no room for such mistakes. The designs while classic, are modern and coveted, ready for a young man who still wants to dress according to his age yet is ready to give a refined appeal to his wardrobe.
The Fall Winter 2014 collection while not forgetting the season it is designed for, also eases out the often dull winter's black and gray nuances. Colour range is introducing engaging yet sophisticated prints and warm autumn colours like mustard yellow as well as the various shades of dark green – last but not least lets not forget the elegant navy blue.
Discover some of our favorite looks captured by our fashion week photographer Maud Maillard (For a better look of the pieces enjoy the runway video above).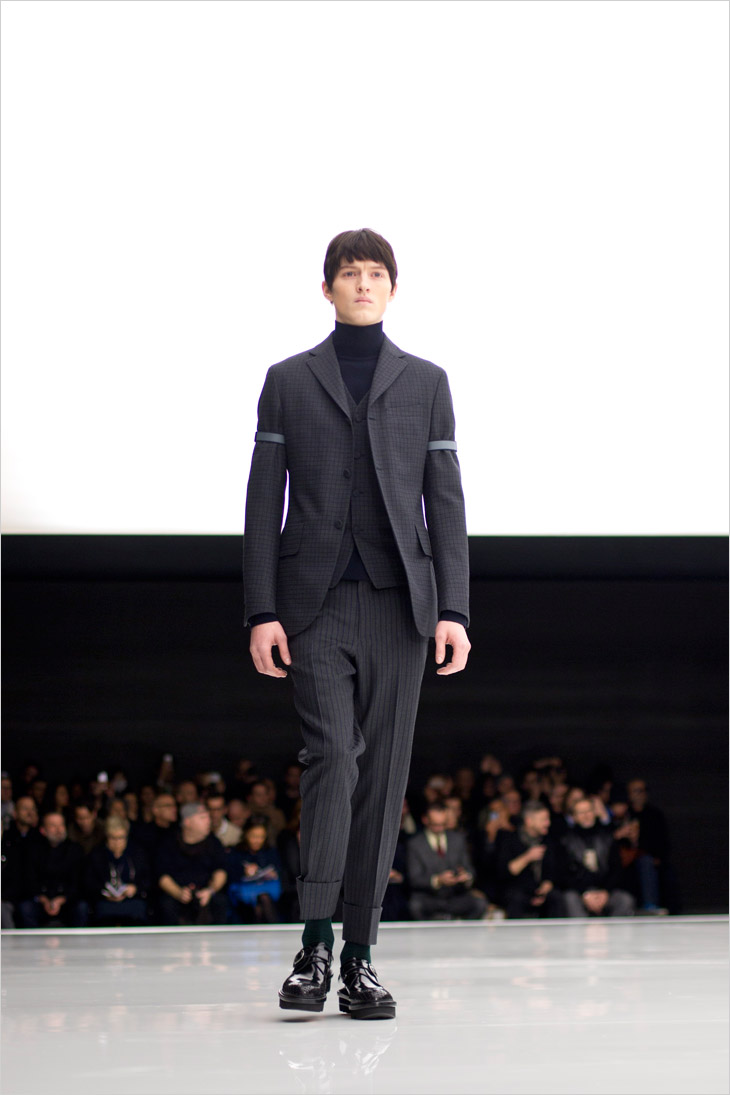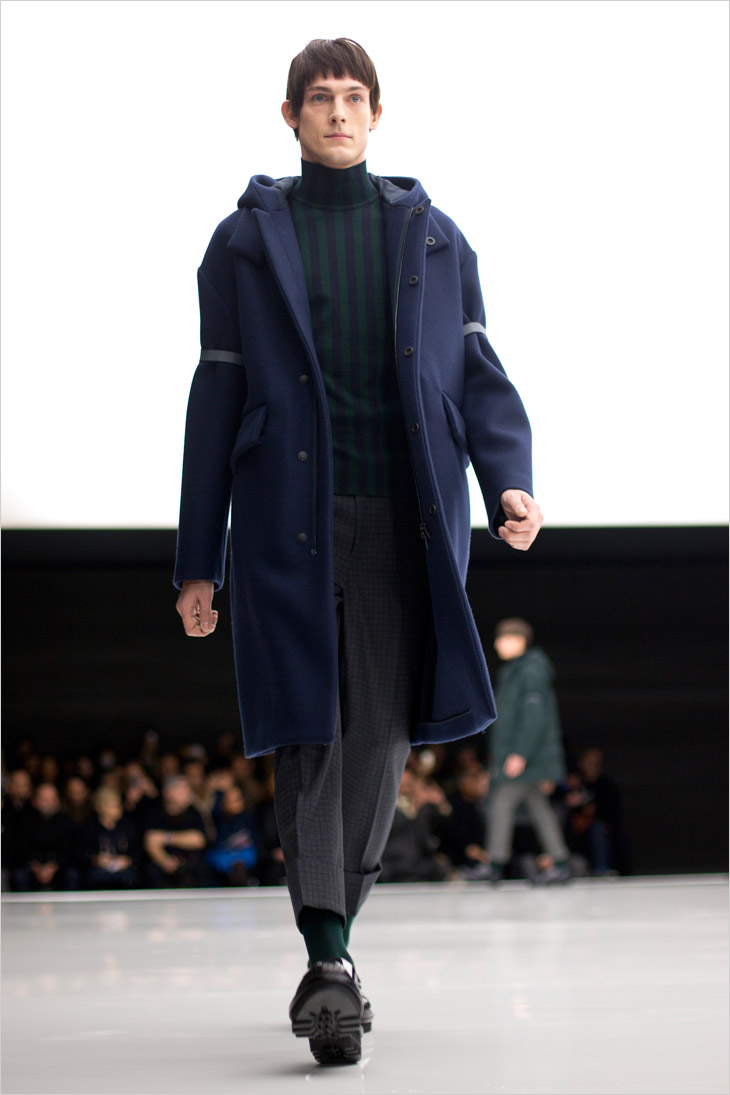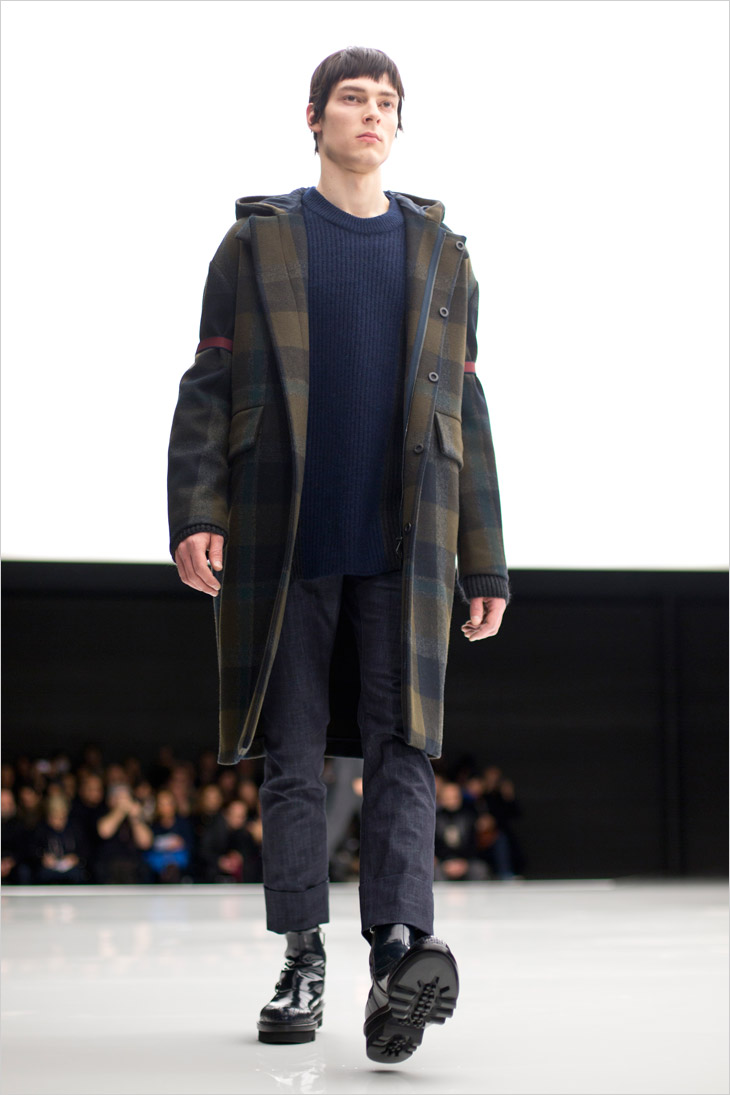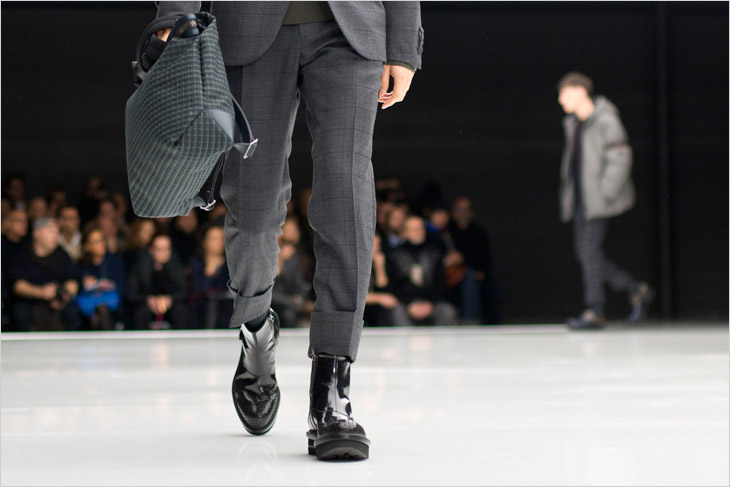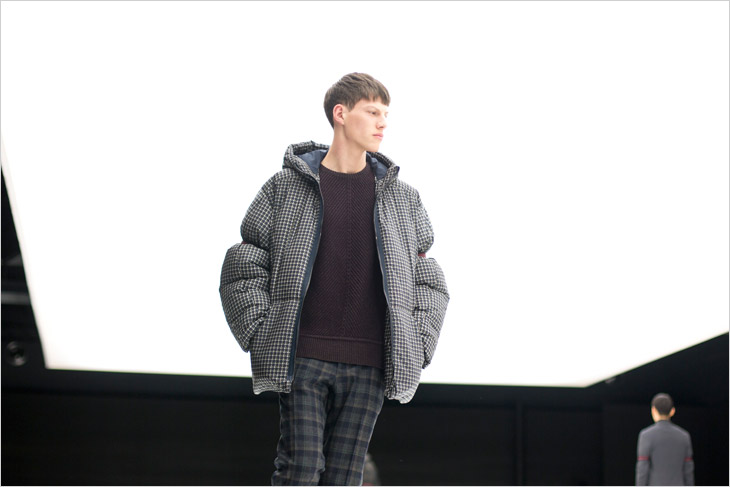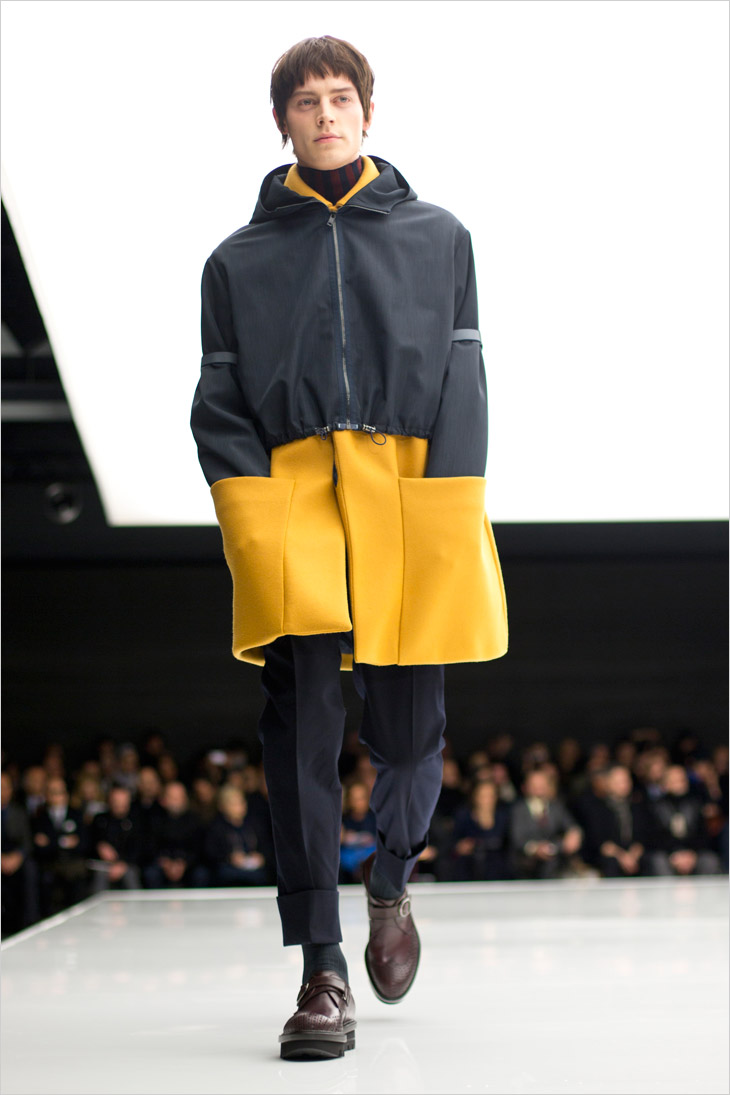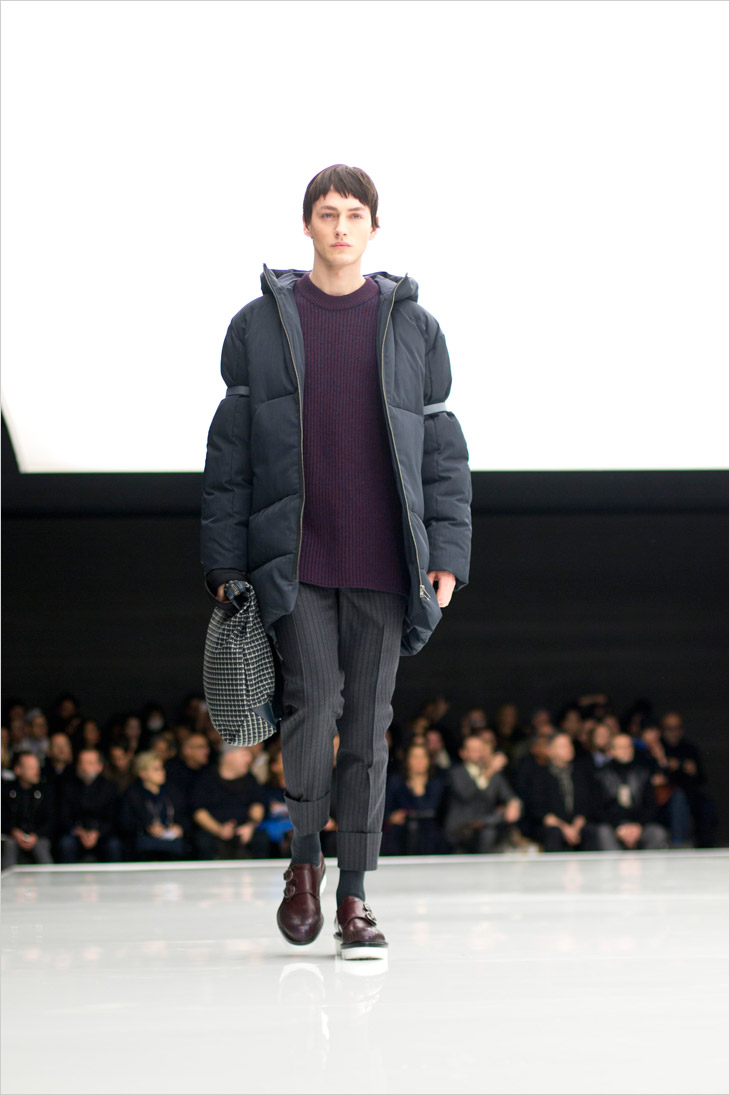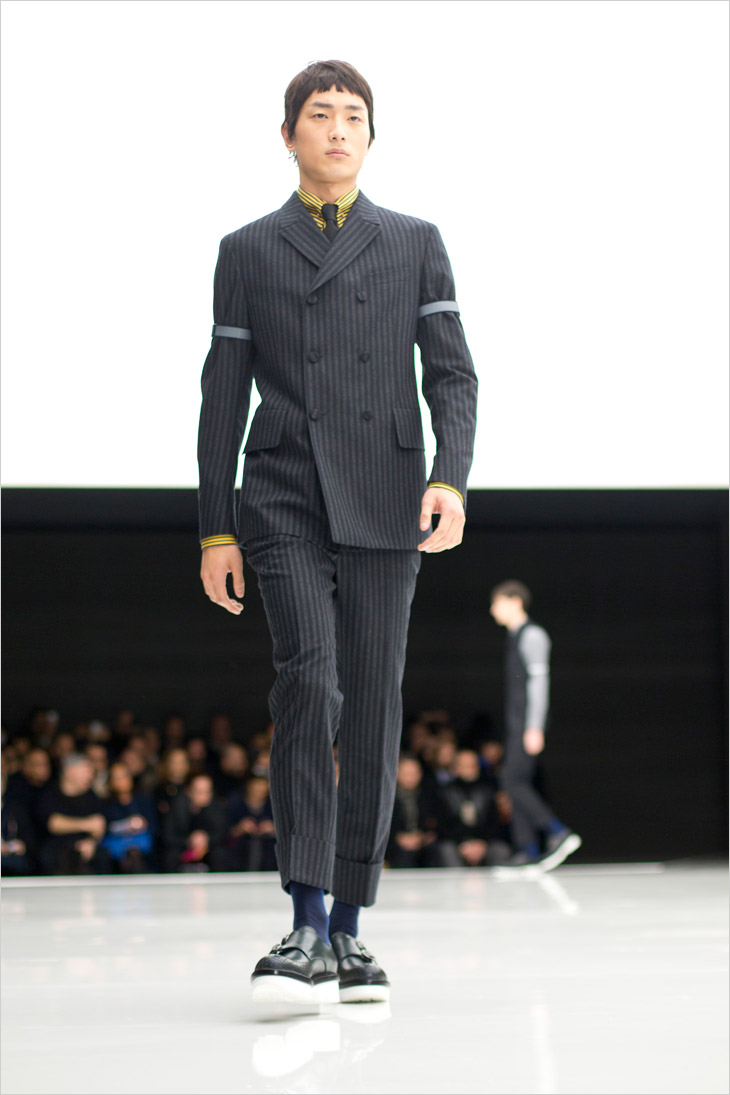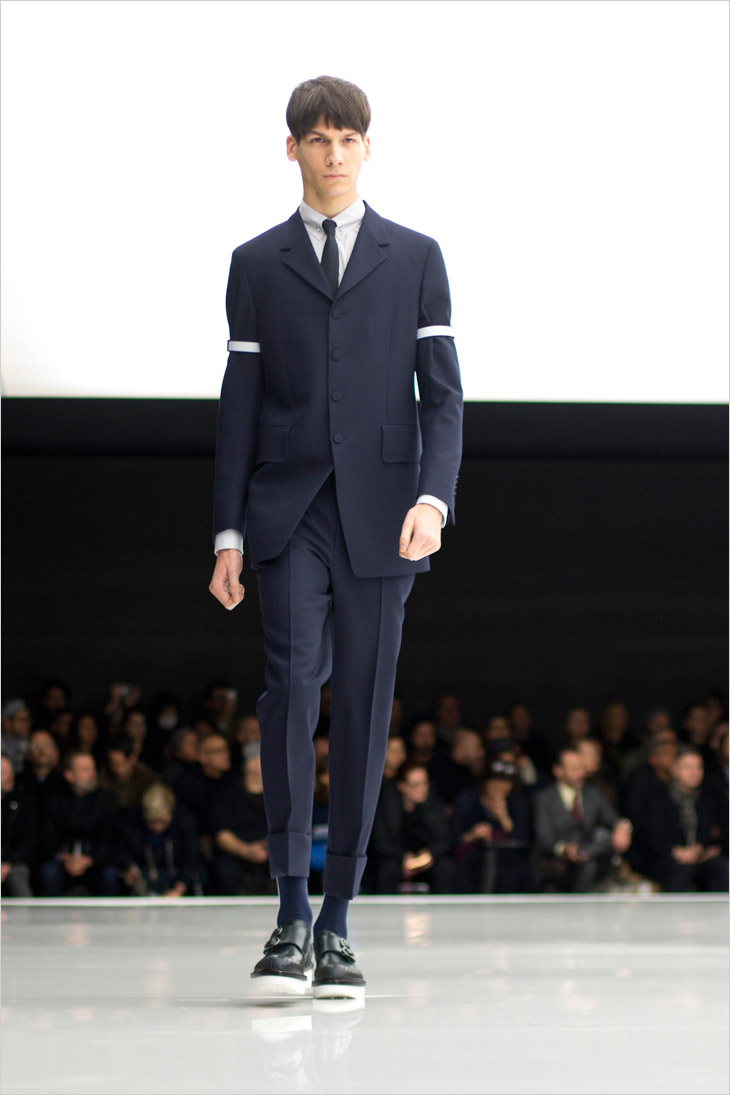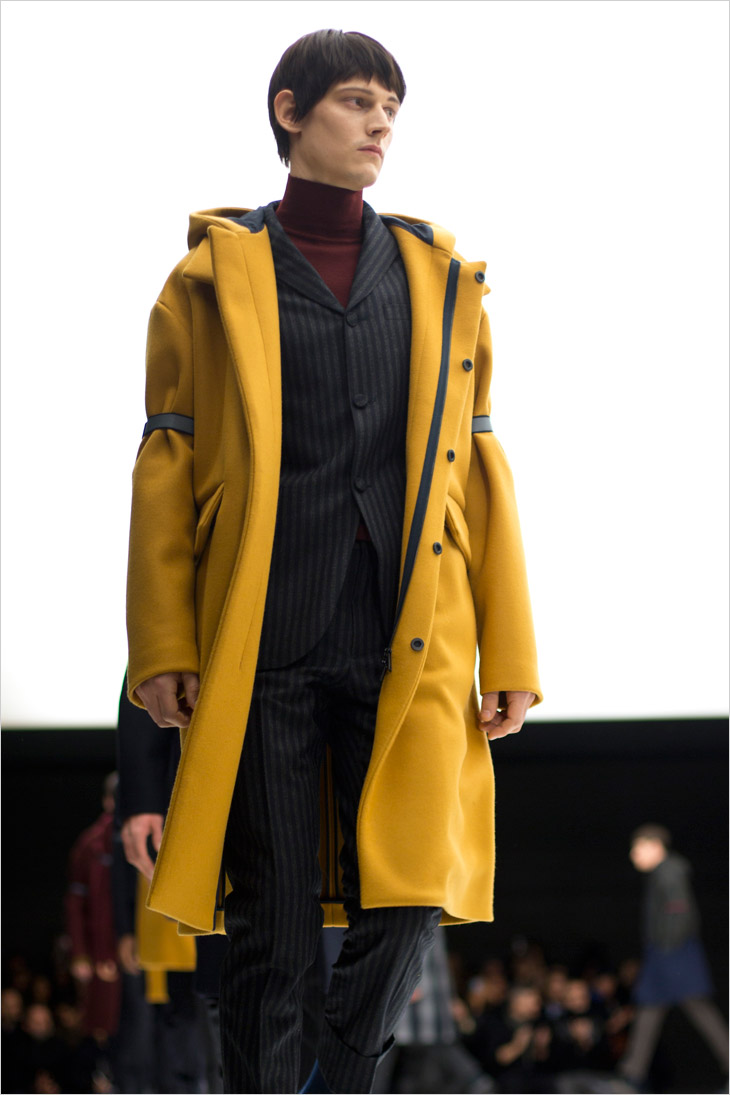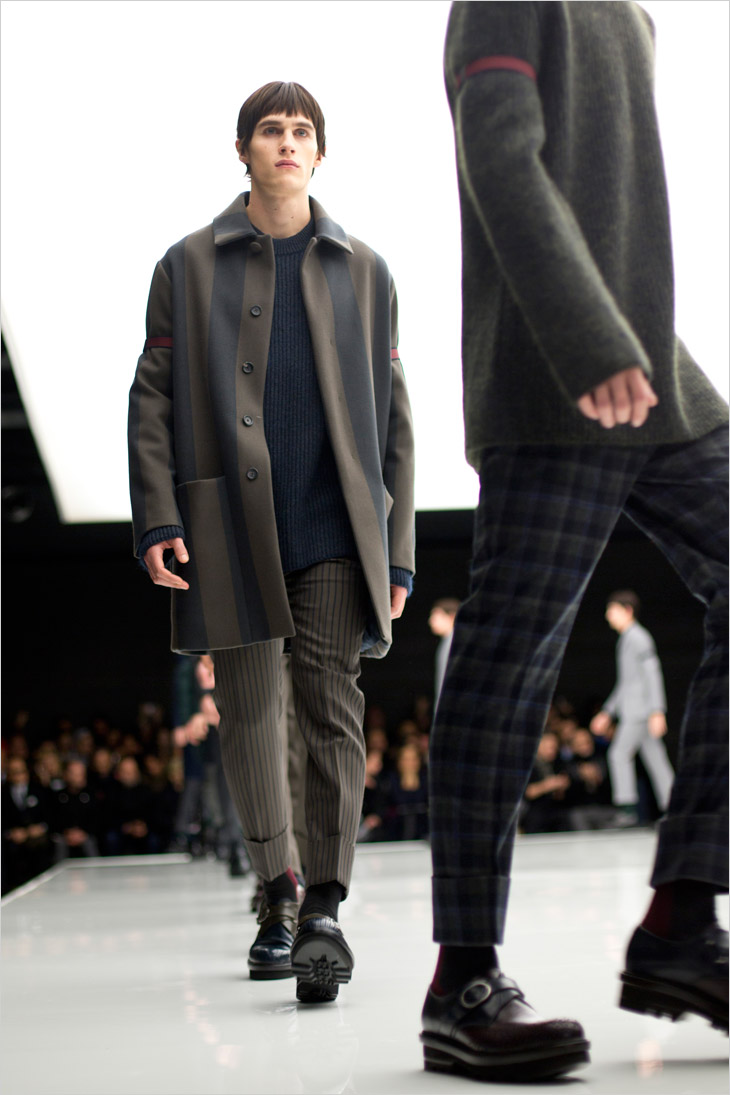 Models: Abiah Hostvedt, Adam Butcher, Adrien Sahores, Alexander Murphy, Arthur Gosse, Benjamin Benedek, Benjamin Jarvis, Charlie Timms, Corentin Renault, Daisuke Ueda, Fernando Cabral, George Barnett, Guerrino Santulliana, Isaac Ekblad, Jack Chambers, Jackson O'Kief, Jakob Hybholt, James Gatenby, Janis Ancens, Joe Collier, Karl Morrall, Laurie Harding, Lucas Cristino, Luka Badnjar, Max Mondo, Nemanja Maksic, Nicholas Costa, Ollie Greb, Pawel Binczak, Phillip Konrad, Sam Maouchi, Sung Jin Park, Yannick Abrath
All Photos © Maud Maillard. Review by Zarko Davinic @designscene