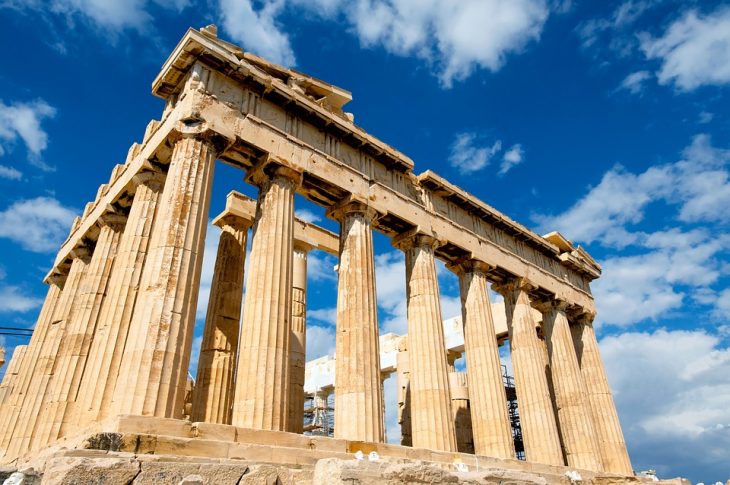 We may not be looking at interior design on the scale of Buckingham Palace or the White House, but we can still be creative when it comes to decorating and furnishing the home. We can find inspiration by looking at famous buildings around the world; for example, by taking on certain period features, or by admiring the colours and designs that have been used and then replicating them in our own unique way.

Robert and Arlene Kogod Courtyard, Washington DC
The Robert and Arlene Kogod Courtyard (photo above), designed by Norman Foster, is part of the buildings that make up the Smithsonian National Portrait Gallery and the Smithsonian American Art Museum. It houses an enclosed 28,000-square-foot courtyard underneath a fantastic glass and steel canopy. The fully glazed canopy has a gentle, fluid curve, like an ocean wave, and the courtyard is filled with natural light.At night, it looks as though it is floating above the building. The courtyard itself is calm and sleek, with plants, trees and a unique water feature.Adopt the sophisticated features of the Kogod Courtyard in the following ways:
• Maximize natural light in your home with the optimum use of glass.
• Install spotlights and use fairy lights to replicate twinkling stars in the night sky.
• Utilize indoor greenery, fake or real, and consider a calming water feature in your house or garden.
• Have a high-gloss floor for a feeling of space and serenity.
• Choose a dining table with a sleek, high-gloss, lacquered finish and brushed stainless steel.
The Parthenon, Athens
The Parthenon was built in 447 BC to house a statue of Athena that was made from ivory and gold. Made from stone from Mont Pantelakos, it is a clear example of Doric design with Ionic architectural features. Although it looks perfectly balanced, the Parthenon actually appears more symmetrical than it really is, which means visual effects can be very convincing.
• Be inspired by Greek Classicism – use stone and grand columns in interior design.
• Incorporate ancient Greek friezes and architraves.
• Imitate Doric channeled columns, Ionic scrolls, and the curling leaves at the top of a Corinthian column in bathrooms and elsewhere.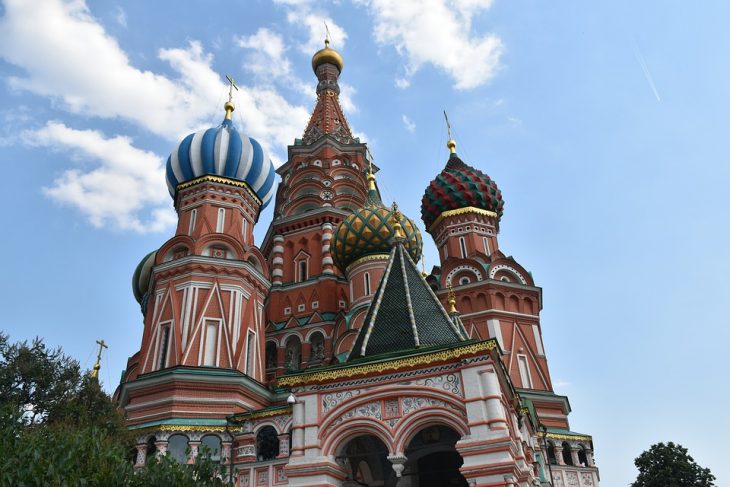 St Basil's Cathedral, Moscow
The cathedral was built in the 16th century during the reign of Ivan the Terrible and is instantly recognizable for its bold, garish colours, which almost appear to replicate candy. The spherical, pointed red domes are shaped to look like flames and are brightly coloured with green and gold swirls, crimson and white zigzags, bright green arches and bold orange.The colours of St Basil's are striking and very effective – replicate them with cherry red sofas, and be creative with the textiles of curtains and cushions.
When it comes to the design of a room or home, everyone's taste is different. You might be inspired by the exterior of the Colosseum in Rome, built in 72 AD; or at the other end of the scale, perhaps you prefer the minimalism of the exterior of Europe's tallest building, The Shard in London, which was completed in 2012. Find inspiration for the interior of your home from the different textures, colours, visual effects and historical periods of buildings, and apply them to your own home to reflect your taste and individuality.
Images PIXABAY