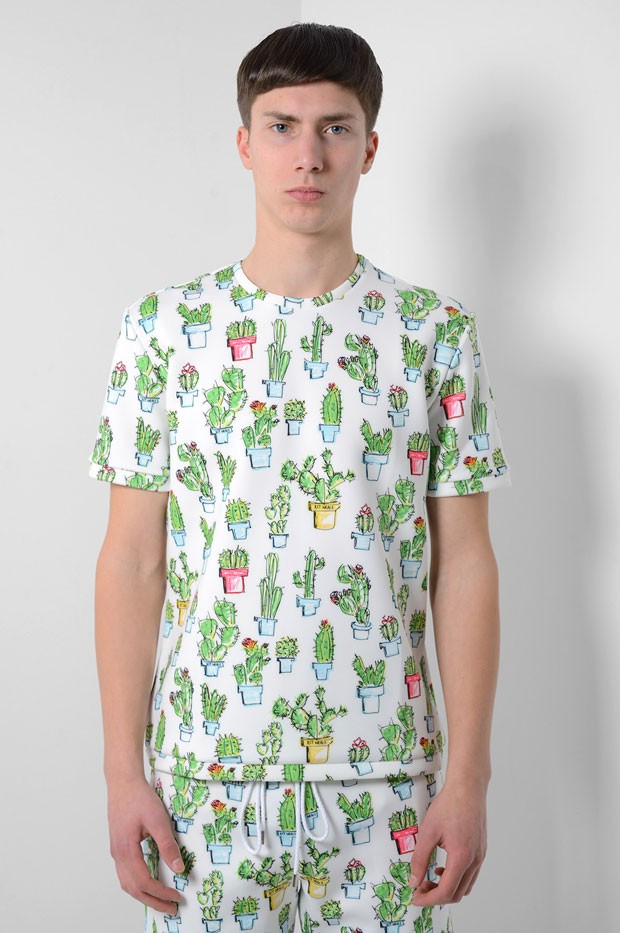 Kit Neale is one of the latest collections added to Wrong Weather, with its eye-catching prints and cheerful summer colours the designs took the spotlight at recent LCM shows. Kit Neal for the upcoming season's collection mixes eye-catching original cartoons with iconic pop-art moments. Our friends over at the Wrong Weather also selected Kit Neal X Coca-Cola pieces, choosing the stand out sweatshirt and a few t-shirts from the same collaboration. Kit is truly the new master of prints, before venturing into eponymous line the designer worked at Gareth Pugh, Duckie Brown as well as the print department of The National Thaeatre in London.
I think men have always been the more playful dresser. It is usually a man who wears a novelty tie or jumper at Christmas, right? Or wear patterned socks. Men have largely been reserved apart from that, I agree. Perhaps it is because men's dress has largely been career-driven, but I think indignity-driven style is becoming more and more predominant in men. Although there have always been subcultures that progress style, largely male driven. Mmm… There's endless debating to be had on this subject.
We're a nation rich in a unique culture warped in history and multiculturalism and British dress is steeped in tradition and craft. The style that transfuses this is a pulverized cocktail of a million references. It is truly unique, there is no denying that. Largely for me it is about self-expression, predominantly caused by class. – Kit Neale for 1883 Magazine
The collection is now available at Wrong Weather store in Porto, and also available for online orders with international shipping.