After featuring the cover earlier see more of actress Kristen Stewart portrayed for the cover story of the latest Wonderland magazine by Hedi Slimane. Creative director of Saint Laurent gives his instantly recognizable rock-edge to the black and white series starring the actress.
This year will see Stewart in three new films, including Equals, a futuristic love story, with Nicholas Hoult, and the comedy American Ultra, a sleeper-cell stoner movie, in which she stars alongside Jesse Eisenberg (who was also her co-star in 2009's Adventureland.) "It's like The Bourne Identity for anyone who liked Adventureland," she says of American Ultra. For such a diverse filmography, this is her first truly comedic role, and you can tell she's nervous about it. "I hope that I'm funny in it," she says with endearing candour. "I hope I complement Jesse, because he's hysterical. But I take everything so seriously!" she laughs. "I don't know… my friends think I'm funny, but like, if Emma Stone played the part, she'd be fucking hilarious." It's not often that you encounter a Hollywood actress so humble as to compliment a peer's talents above her own. But this is common of Stewart. She openly talks about her flaws and her fears, specifically when it comes to the butterflies she's feeling about her next pursuit: directing. Stewart knows that her fame as an actress will be both a blessing and a curse when she steps behind the camera – with an audience comes expectation. But for now, she's writing a lot, and planning. "I wrote a sick short film that I'm really proud of. It's more abstract rather than super narrative. It's like a poem; it's about water. People ask, 'Why not just direct a feature?' But I want to play around first. I want to have experience." She's a big fan of John Cassavetes, who was a pioneer of improvisational filmmaking and cinéma vérité. Stewart talks about his filmmaking style as an influence. "I think the first thing I'm going to make will live in the in-between moments." – from Wonderland
For the session Steward is wearing her own vintage clothes, production by Kim Pollock and Yann Rzepka.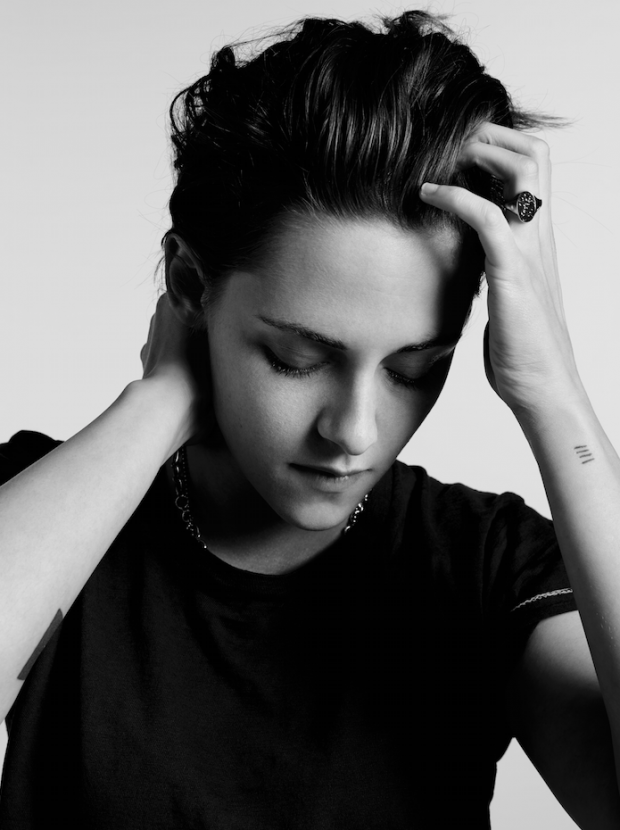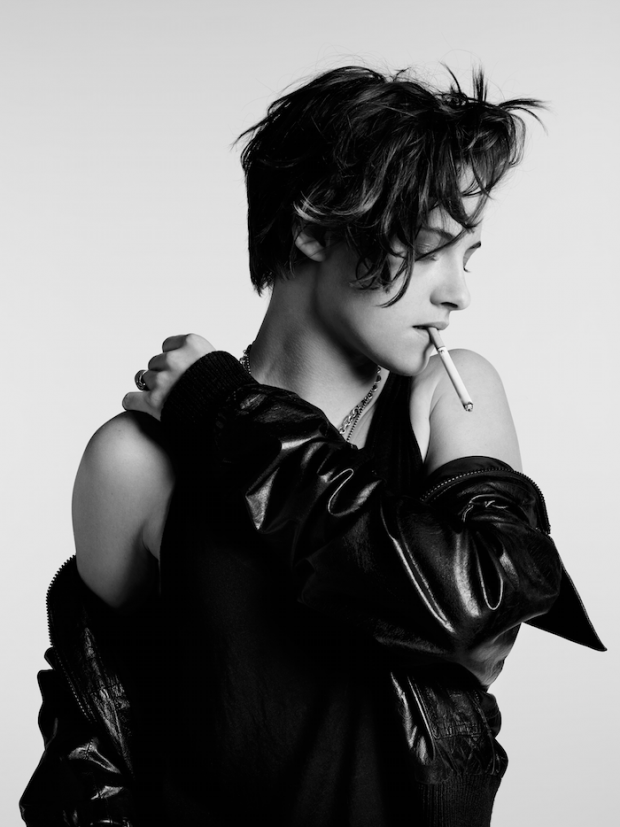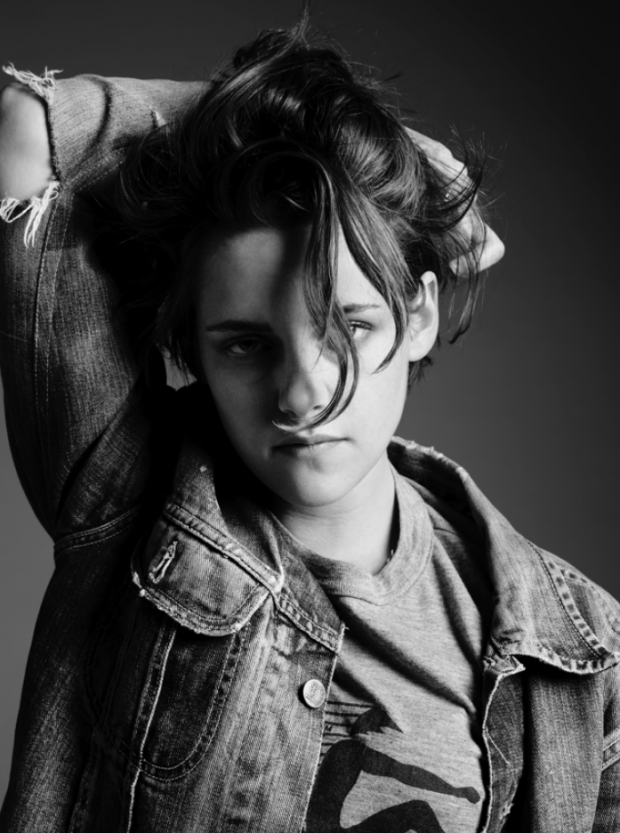 Find more on www.wonderlandmagazine.com.