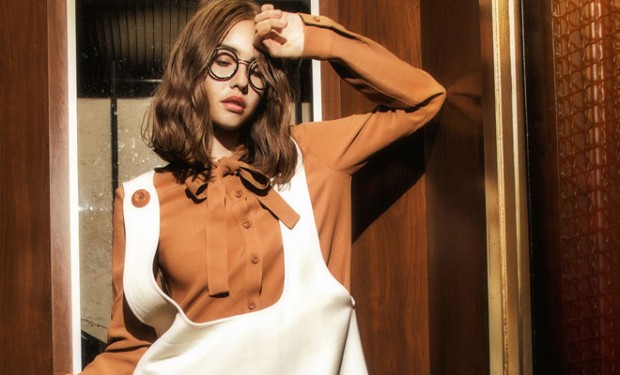 Design Scene is looking for graphic design and beauty editor interns. Overall Job Description for the graphic design and beauty editor internship at D'SCENE Magazine's online publications Design Scene, Male Model Scene and Beauty  Scene:
Beauty Editor internship.
– Come up with topics and ideas for blog posts
– Self made makeup looks – women's makeup – experienced with writing/creating makeup tutorials (girl needed).
– Minimum of 2 to 3 blog posts per week for posting on our website and as guest posts on other websites
– Research makeup trends.
– Other projects as needed
Qualifications:
– Good writer, technologically savvy, basic WordPress knowledge, Fast Learner
– Passionate about Fashion, Blogging and writing
– Preferably current college student or recent graduate;
– Friendly and conversational, fast learner
– Experienced in writing effective short form copies which resonate with a youth audience
– Have a strong attention to detail and be able to complete projects independently, organized.
Graphic Designer Internship
– Creating, designing and editing fashion editorial layouts and associated materials for Design Scene, Beauty Scene, Male Model Scene, and D'SCENE print magazine publications.
– Current college student or recent grad pursuing a degree in graphic design and a portfolio that demonstrates skills relevant to the projects described
– Familiarity with computer software such as InDesign, Photoshop, Adobe Illustrator and other graphic design tools
Benefits:
– Visibly signed author
– Link-back to personal blog, YouTube, Twitter, LinkedIn and Facebook profiles of the author.
– Exposure to more than 200,000 social media followers and subscribers.
– Exposure to more than 30,000 daily readers.
– This is an unpaid part time internship, open to future employments within our publications.
– Intern will work remotely on his/her own computer – once a week Skype meetings if needed
– Referral letter to any future employers
– Listed as one of the Authors in the online contributors section
– Open for contributing positions at internationally distributed print magazine D'SCENE
To apply: Please send resume, cover letter (including why you're interested in the poisition) for Beauty Editor please include writing samples and/or  photos of at least 2 makeup looks, for Graphic Designer please include a link to your portfolio to our email studio@designscene.net