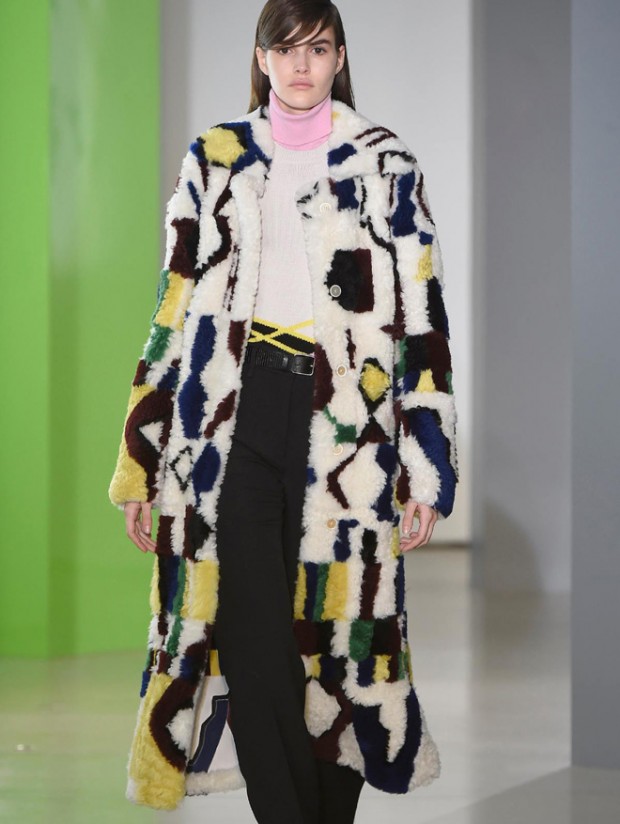 Fall can be a difficult time for fashion; the season changes so quickly and many women struggle to find outerwear that they like for the cooler seasons. But this year, instead of struggling for ideas, we've put together this helpful guide to help you create your best fall wardrobe. We open this Fall Winter trend report with a key piece from Jil Sander Fall Winter 2015 collection designed by Rodolfo Paglialunga.
For more of the FW15 essentials continue after the jump:

Wool coat
Wool coats are a classic; they are sophistication and glamour personified, and they can keep you warm as the temperature dips. Go for a long wool coat in black or beige, as both colours will compliment the majority of your current wardrobe colours. However, you're feeling really daring, go for a pop of colour by choosing a perfect, winter red and get ready to stun your friends. Image above – wool coat from Musso Fall Winter 2015 collection.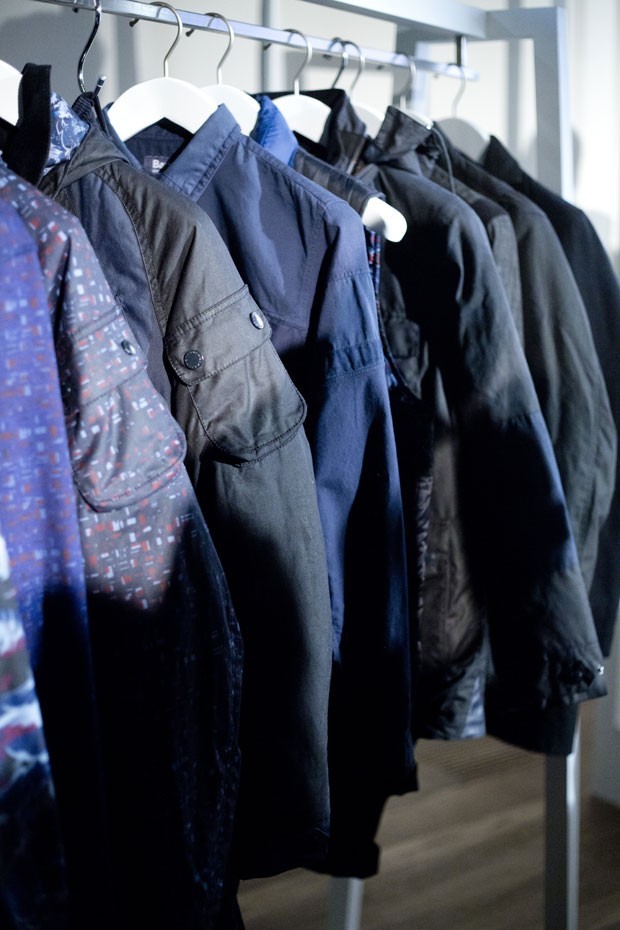 Lightweight jacket
One of the most common misconceptions about waterproof jackets is that they can't be stylish, but when it comes to high fashion, brands like Barbour, have cornered the market with their distinctive quilted jackets, which are stylish, warm, and most importantly, waterproof. Investing in one of these chic jackets will see you from the first fall of leaves through to the breaking of spring and is a brilliant addition to your cold-weather wardrobe. Image above – from Barbour Fall Winter 2015 collection presentation in London photographed for Design Scene by Maud Maillard.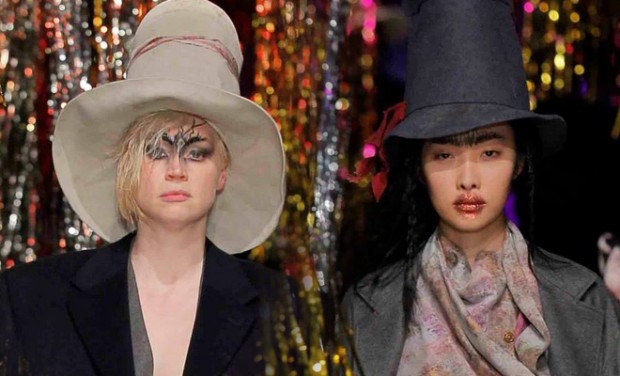 Hats, hats, hats
Hats are an absolute must in fall; they not only keep your head warm and keep your hair protected from the wind, rain, snow and frizz, they can really help finish off an outfit. Knitted beanie hats are best for casual wear, so team one up with a smart tea dress, a vintage leather jacket, a pair of wool tights and throw on some boots for instant urban cool. If you invest in a Barbour jacket, go for a traditional flat cap, which will go perfectly with the coat and can be used to tidily tuck all your hair away, keeping it safe from the chiller weather.
Image above – hats were all the rage at the Vivienne Westwood Fall Winter 2015 Gold Label show, taking the spotlight in this season's collection.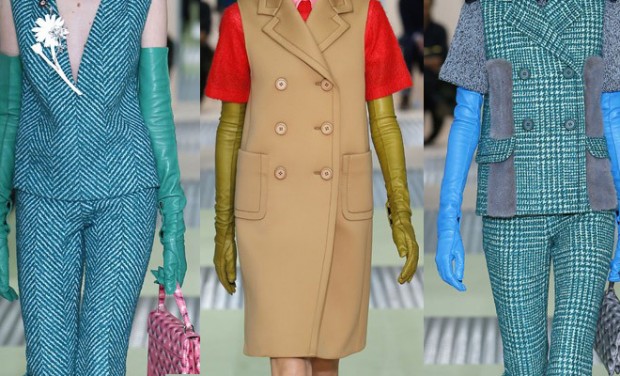 Leather gloves
They're simple, elegant and look even better with age, so eschew traditional and awkward wool gloves and go for a pair of real leather gloves this fall. Black leather gloves go very well with fall coats in bright colours, but it is possible to buy leather gloves in all sorts of colours and designs.
Just because its fall doesn't mean that you can't be stylish, so, brighten up your wardrobe with some colour, a few classic basics, and you will see through this lovely season in style.
Who was better to dictate the trend than Miuccia PRADA, who (image above) went with full length leather gloves for the Fall Winter 2015 collection, see more here.