Angelina Jolie Pitt returns to the cover of American Vogue clad in a an oversized sweater from the Saint Laurent Fall Winter 2016 womenswear collection for a flawless beach session by the legendary Annie Leibovitz.
For the inside pages the actress is joined by husband Brad Pitt and their family. The two are about to take one of their biggest steps in their acting careers, a movie which can often be a kiss of death to any Hollywood couple. Silver screen couples are for a reason afraid of the Gigli curse started by Jennifer Lopez and Ben Affleck, nevertheless for Brad and Angelina it all started in a Mr & Mrs Smith ten years ago. Today the it couple is ready to release By The Sea in which Jolie both acts and directs, at the same time adding up to the pressure is the fact Jolie's directorial features are pron to intense criticism.
The director was very focused. The actress was unstable. And the writer was deeply confused. This is the only film I've done that is completely based on my own crazy mind. – Jolie talking to VOGUE for their cover story feature about having to act and direct the up and coming movie.
Discover more after the jump:
Friday, July 20, 2001, in Cambodia: "On my way to my room I couldn't help but notice all the bomb casings. . . . These weapons and explosives were originally made by manufacturing plants run by governments like mine." She goes out with the deminers to find out how they work. "Two land mines were discovered. I was allowed to detonate one of them with TNT. I must say it was a great feeling to destroy something that would have otherwise hurt or possibly killed another person." In a former Khmer Rouge prison she writes, "In each one of the cells there is a picture of the person who was tortured. . . . As I continue to write this I think, What am I doing? How can I be standing here?" – from American Vogue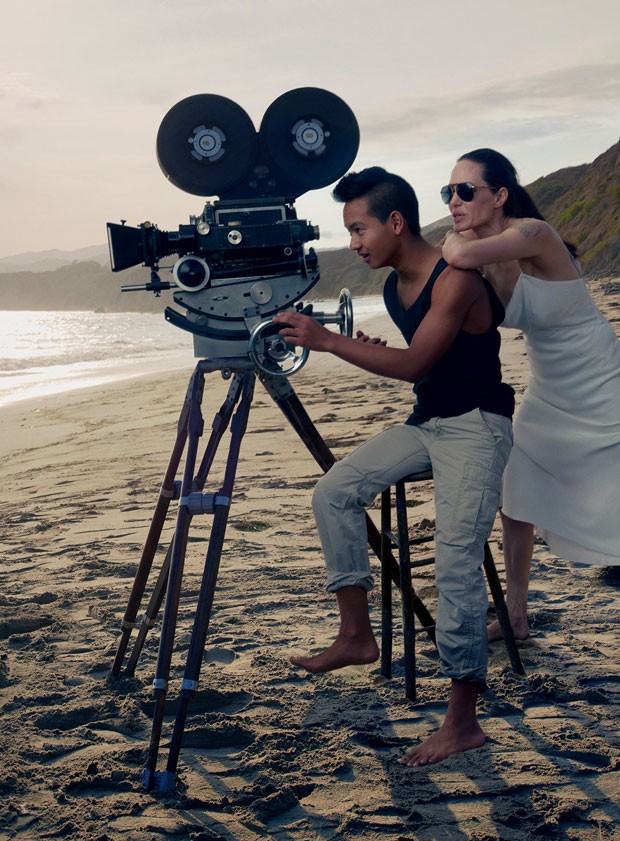 The $20 million–plus Jolie-Pitt Foundation she created with Brad in 2006 now funds clinics and schools in Ethiopia, Kenya, Afghanistan, and Cambodia, as well as lawyers for unaccompanied immigrant children in the U.S., demining programs, and environmental and wildlife conservation. And Jolie Pitt's work with UNHCR is ever-evolving. I speak to the high commissioner, António Guterres, who has one of the toughest jobs on the planet at this moment and gets right to the point. "Let's be honest, people do this to benefit their image," he says. Not her. "When I try to make what she does more public, she is always very shy. She prefers to be with refugees, visit the families and do it without media. Which I tell you is uncommon," he says quickly. "As you know, many celebrities are weak on details of the problem, and the devil is in the details." The people she meets—mayors, local officials, whoever they might be—"They're surprised that someone like her comes and discusses the problem of the bathrooms." – from American Vogue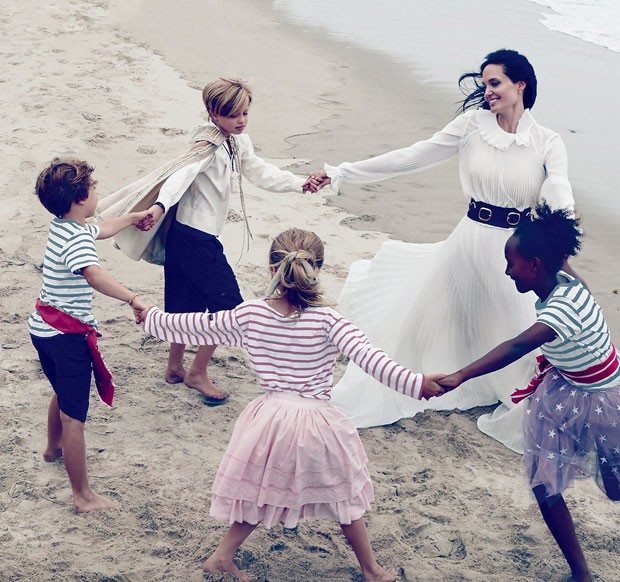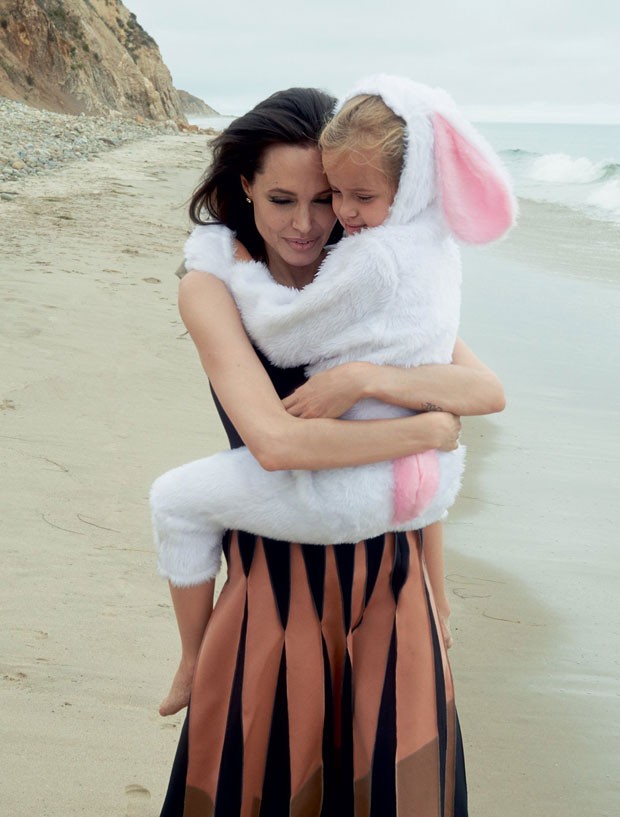 Read the full story and see more of the shoot at americanvogue.com