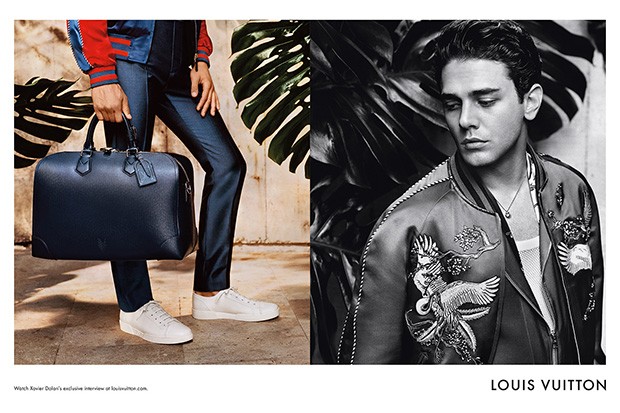 Actor and director Xavier Dolan starring in Louis Vuitton's new menswear Spring/Summer 2016 campaign shot by Alasdair McLellan, designed by Kim Jones. Collection refers to Southeast Asian culture with it's embroidery details and exotic prints. Shoes and bags are crafted in luxurious Epi and Taiga leather.
What was the genesis of the film, I ask? "I'm not extremely fond of talking about the movie, or about myself," he says. "It's not my passion. Although I do find it pleasurable. It's not excruciating. But it's not interesting at all." He says all this without an ounce of antagonism. He knows he's denying me a quote but he's winking at me, too. On the evidence of his first film – and, in a way, all his films – this is a guy who likes to get his own way, and knows how to get it. But he isn't going to forgo his natural playfulness. What questions do people ask you? "So, five films, 25 years old?" he mimics, speaking into an imaginary microphone. "They have to ask that," he says. "But I'm not frustrated, I'm 25. I guess it's worthy of being asked over and over and over again, ad nauseam. But what can I say? I'm 25, next year I'll be 26. And then maybe 27, who knows?" – Xavier Dolan Talking to British paper THE GUARDIAN
The new LV campaign starring Dolan tells the story of a modern-day traveler.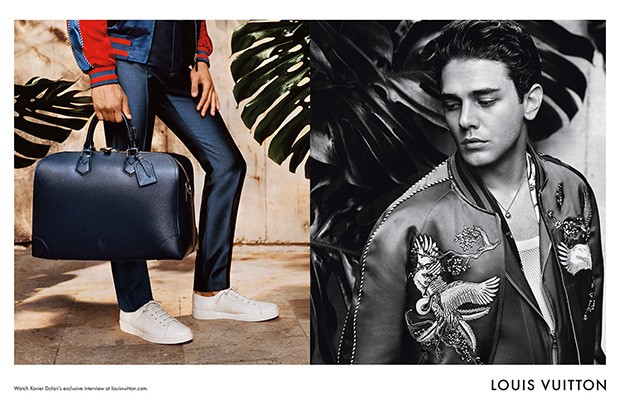 Photographer Alasdair McLellan