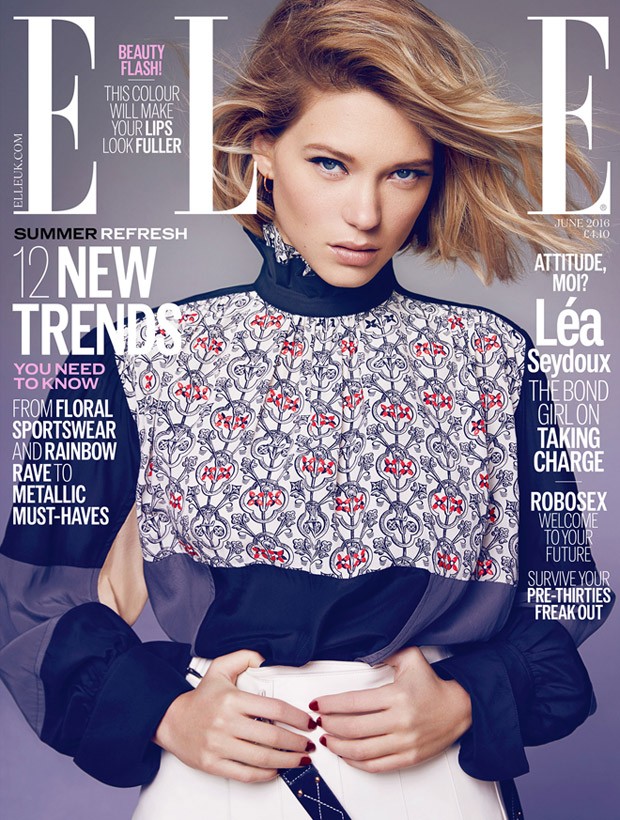 French actress Lea Seydoux takes the cover story of British Elle Magazine's June 2016 edition lensed by fashion photographer Kai Z Feng and styled by Anne-Marie Curtis. In charge of makeup was Chris Colbeck, with hair styling by Roberto Di Cuia, and manicure by Roseann Singleton at Art Department.
"It's a misogynistic world. It's because of what we ask of actresses. We ask them to be sensitive, fragile, desirable. And men? We ask them to be strong and virile. But you can turn this into a strength. Because when I decide to do nudity, it's something that I decide. I feel that I have the choice. I'm fine with it. I think it becomes a problem when you feel the victim, when you victimize yourself. I'm never the victim.
I think [that] even if you're not gay, you can have an attraction at a moment for a woman. And [on Blue Is The Warmest Colour] I think I had the possibility to experience this, you know? I've never had any relationship with women [but] sometimes cinema gives you the possibility to experience things. So it was like a way to experience that drive, that attraction for women." – Lea on Sexism in Film, and on her sexuality.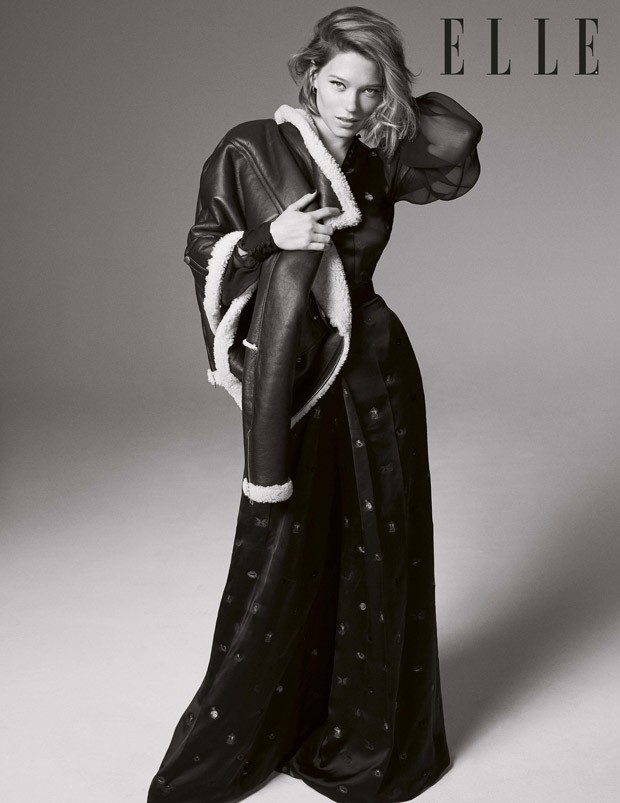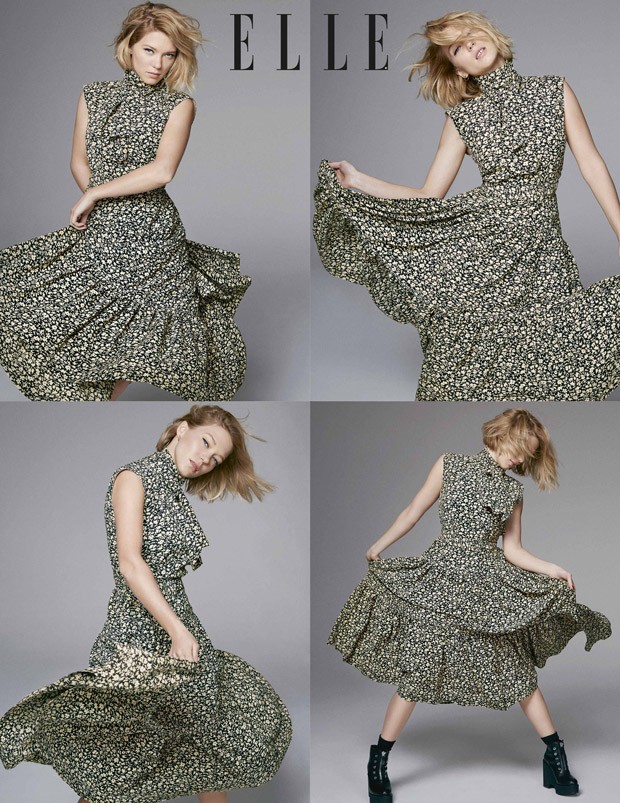 For more log on to:  www.elleuk.com