D'SCENE's Fashion Director Christopher Maul is invited into the legendary photographer's studio to talk Hunger, self expression and the Queen's smile.
A photographer that needs little introduction, RANKIN is one of pioneering figures in British photography and is one of the brains behind Dazed & Confused, Another Magazine and Hunger magazine. I catch up with him for a exclusive with D'SCENE.
Photography wasn't always on the cards for you – you once studied accounting at Brighton Polytechnic. What drew you to accounting?
In all honesty, I was just good at maths. My parents never thought I'd even go to university, so it was kind of a shock when I was doing well at school. Then it was just what suited my qualifications. Nobody really encouraged me; I was just a dumb middle class kid with very little experience of the world and maths meant accountancy to the careers teacher and me.
Read more after the jump: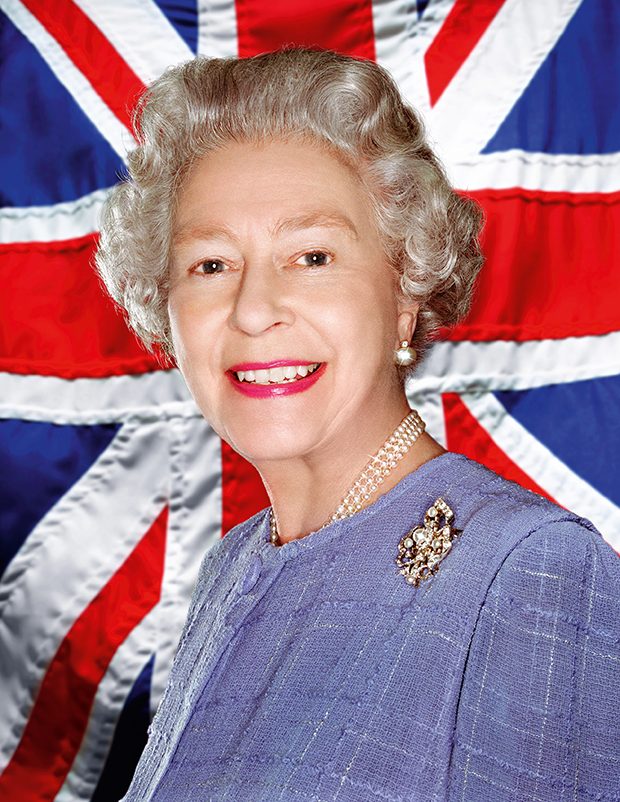 You consider yourself as much a businessman as a photographer. Where do you think this business acumen came from? 
Actually I don't think I'm a good business man, I think I'm probably very average. But I do think that professional photography is a business as well as an art, so I take it seriously. I do enjoy that side of it but I would never say I am brilliant at it. I just care about the photography, so it makes me care about the business.
You've previously said the exposure of your work across a wide audience is more valuable than the words of a few critics. If you could choose anywhere to showcase a future project, where would it be?
Anything that is on TV is a great place to start showcasing a project, as millions of people see it. When you make a film about the project you've produced, it helps explain the project in-depth to a much wider audience. Any good broadcaster will show the work a few times on terrestrial then on their website. It will then live on multi platforms, like video and YouTube.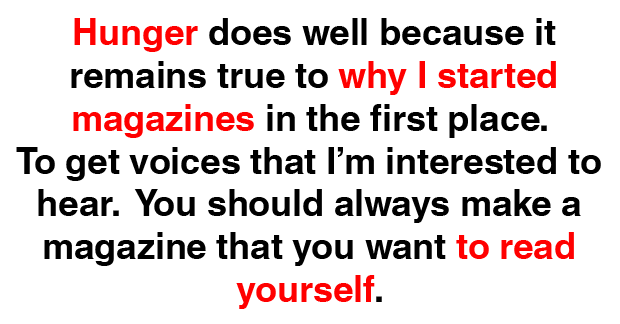 Many photographers have forged successful careers shooting for major titles, whilst you have built a career as a photographer and publisher for Another, Dazed & Confused and Hunger Magazine. At what point did you feel photography wasn't enough for you?
Photography has always been enough for me; I love photography more than life. But I also wanted to control the way my work was seen and edited. It's hard to do that when you work for other magazines. In some ways you could say that many photographers have forged their careers working for my magazines. That was kind of the point for us to do them in the first place. To give other creative talent (and ourselves) a platform to experiment and produce for and to get our work seen the way we wanted it to be seen. 
The indie magazine market in London is beyond saturated. What makes a title stand out from the rest and to what do you owe Hunger's success?
I admire anybody that can do an indie magazine. It's tough to make something from scratch that is fresh and innovative and I think that pretty much all of the London indies do that, even my competitors in the sector. Hunger does well because it remains true to why I started magazines in the first place. To get voices that I'm interested to hear. You should always make a magazine that you want to read yourself. I call it the wow factor. When we do anything at Hunger I want the reader to turn the page and go, "wow". That's what I strive for; making myself go, "wow" when we commission or create work.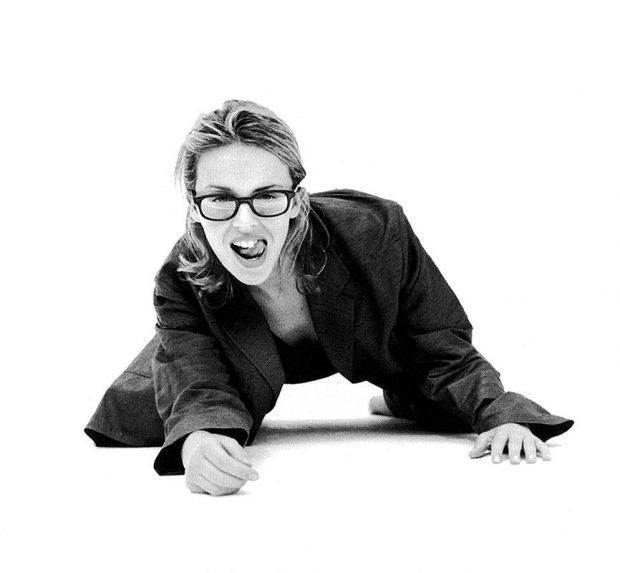 Kylie Minogue by Rankin
So, Hunger Magazine is a melting pot of London's most promising emerging creatives. What do you look for when commissioning somebody new?
I could give you the spiel about looking for talent who have something interesting and different to say… and who are using art, fashion or photography to comment on society, but that's what every editor bangs on about. It's really just about giving people a voice and believing in them. Sometimes I don't even agree with them or don't think it's to my personal taste. But I can see that what they are saying and doing is interesting. And I truly believe in supporting that.
The magazine is a platform for young photographers. Who took a chance on you in the early days and helped you reach the next level?
I guess a lot of my peers took a chance on me. For example, Katie Grand packed in her degree to come and work on Dazed in the early days, when we weren't much more than a fanzine. We all sort of beloved in each other as opposed to having mentors.So Katie, Jefferson, Katy England, Alister Mackie and Phil Poynter were some of the first people that took a chance on me and looking back I really appreciate that.
Unseen outtake of Bjork for Dazed – Hair Raphael Salley, Make Up Gemma Smith-Edhouse, Styling Robbie Spencer
You recently staged an exhibition at Photo London that showcased the work of seven female photographers who are known for pushing the boundaries in mainstream media. Why was it important for you to curate an all female exhibition? 
We weren't quite at Photo London. We did the show at my studio, which doubles as a gallery space, whilst Photo London was on. In my mind, art and creativity are meant be democratic and representative of society but sadly they are not. I am a bloke so I'm not trying to make some grand gesture about feminism. But I have a gallery space in London and the opportunity to do my bit. So we did.
You founded Dazed & Confused in 1992. If you could offer yourself one piece of advice back then, what would it be?
I'd tell myself to be a little kinder to certain people, a bit tougher with others and to not be so arrogant. But I was so full of it back then, I doubt I would have listened to myself.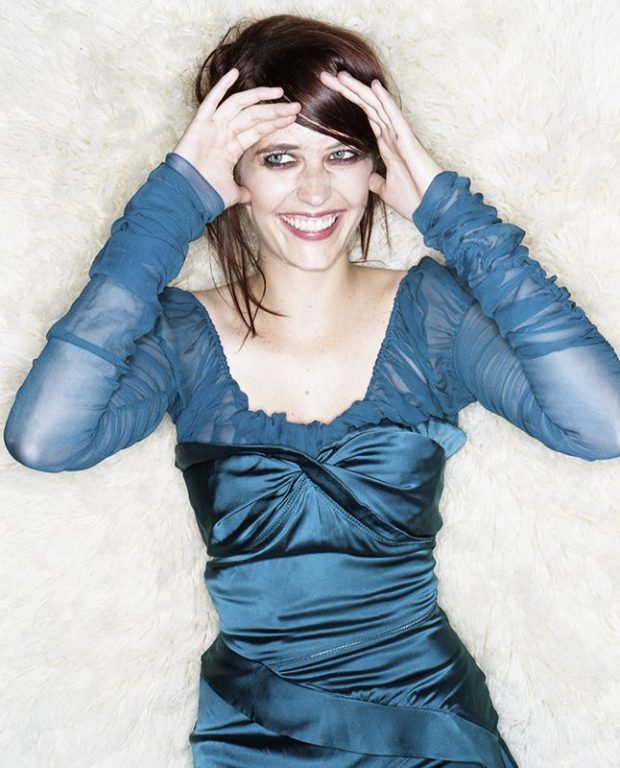 Unseen outtakes Eva Green by Rankin for ES Magazine
What achievement are you most proud of?
That I'm still here, doing my thing.
You're notorious for getting a smile out of HM The Queen – for an image that now hangs in the National Portrait Gallery – but if you were to shoot her again, what expression would you like to see? (just a point of fact here – it doesn't hang in the National Portrait Gallery, they have on in their collection, but it's not her smiling)
I don't think I'd change that for the world. I am very proud to have captured her smiling, letting her guard down a bit. 
What interests you about shooting political figures and others not from the fashion industry, rather than supermodels?
I'm just interested in people. It doesn't matter whether they are super models, politicians, refugees or just normal like me or you. I'm fascinated by humans. So I try to photograph people from all walks of life. Saying that, I do think there is a lot of dishonesty, pretention and falsity around fame; especially in fashion, television, film and art. It can make working within it feel very shallow. I guess I just try to counterbalance that by broadening and diversifying the pool for finding my subjects.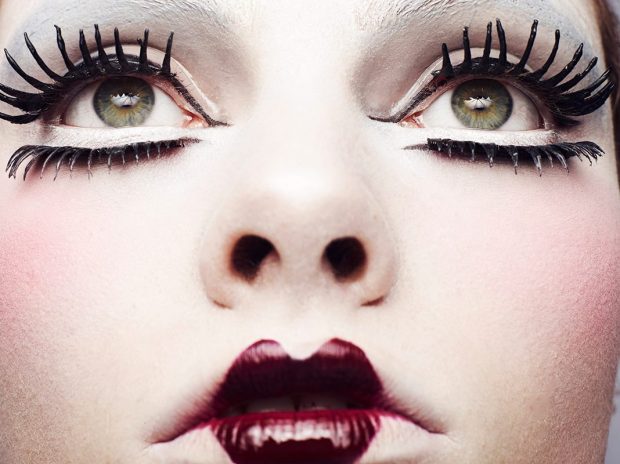 Beauty for Stylist Magazine. Make Up: Linda Ohrstrom, Hair: Yoshi Miyazaki, Model Georgie Hobday (unseen outtake)
Do you think the fashion industry has a place to comment on social issues? 
Anything that involves creativity or self-expression has a place to comment on social issues. It is a delicate balance but if done properly, fashion can be a very clever pill with which to get people to engage with or think about society. 
Do you think editorials with a political motive can ever hold their own against other media outlets that are not fashion driven? 
It's obviously very tough, as most people trivialize fashion (for lots of good reasons). But I guess, for me, it doesn't matter where an idea comes from, if it's saying something powerful.
You've lived and worked in London for most of your career. What has kept you here?
The people, the city itself. The diversity. The pubs, restaurants, galleries, river, parks, cabs. Pretty much everything. I love London.
What big changes do you see coming in the London fashion scene?
You're asking the wrong man. I'm really an outsider to the fashion scene. What I do know is that London is a magnet for creative people across the world and I don't see that changing very soon! Going forward you're always going to get a new crop of young creatives changing things every year.
All images courtesy of © Rankin rankin.co.uk