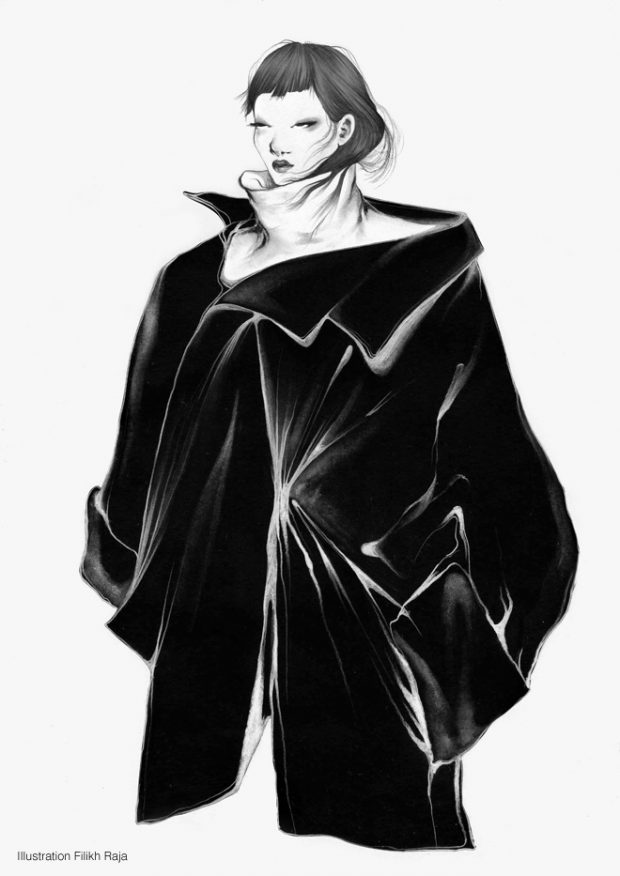 It is hard to deny the role of fashion illustration as an integral part of the design scene, whether it comes to a skirt or a chair both in fashion and design industry the work in progress starts with a sketch. Nevertheless the job of a fashion illustration is only coming back to the scene in the past few years, and internet has a lot to do with it.
Still decades ago the industry employed armies of fashion illustrator to present their collections, all the way until the late 1970s the consumer would experience the new fashion designs through the world of illustrations. However the Fashion Illustration itself is the integral link of fashion which comes from painting and drawing. Today illustrator are mostly commissioned by magazines and labels to complete an editorial feature, illustrate an article or even very often to promote the labels.
While it often reproduces the photography itself it still captures moments a camera can not bring out. The successful illustrator in today's industry knows a way to tell more while at the same time showing far less. Thanks to their skills the reader or a shopper in a fashion drawing is able to see what exactly matters. Such drawings would often remove the excess details present in a photo, the set design, photographer's personal signature and even the model. Still these stylish sketches can define an entire fashion movement or an era.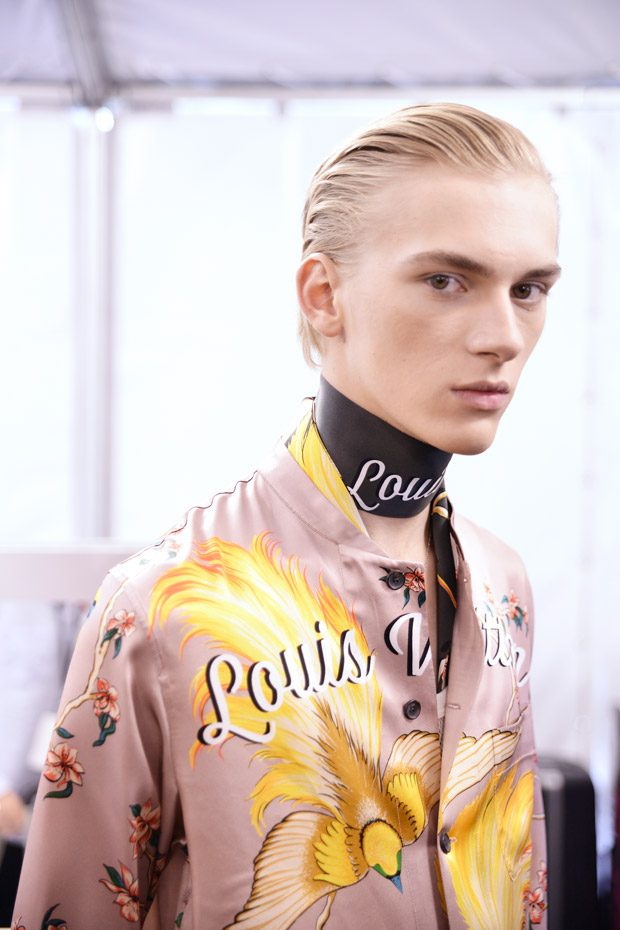 Backstage at Louis Vuitton SS16, prints featuring illustration by Gordon Flores
Today what to draw remains very often in the hands of an illustrator, even when commissioned the illustrators are given a lot of freedom when deciding which direction to take. The editors and the brands mostly pick the creatives whose sentiment is already established, thus allowing them to have freedom.
Very often Fashion Illustrators today are enlisted by the brands to help them create unique patterns and illustrations. Such is Illustrator Gordon Flores whose work is featured by Designer Kim Jones in the latest Louis Vuitton menswear collections. You can find more of Gordon's personal work and work for Louis Vuitton on his instagram page [@gordon_flores].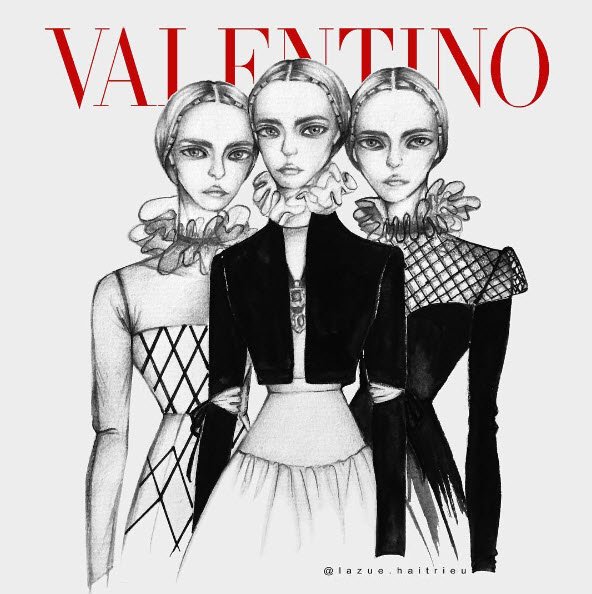 Another talented illustrator is Magda Antoniuk [@magdaantoniuk] a fashion illustator and print designer who is a regular contributor of the world renowned design magazine Wallpaper* but also works with prestige Fashion Houses such as Bally from Switzerland. Another example comes from a blogger perspective, while 'blogger' has become quite an 'unwanted' word on the scene, this let's say influence is still hosting her blogspot page, but Meagan Morrison with a legion of over 128,000 instagram followers is sharing her drawings from the fashion shows and travels [@travelwritedraw]. Another illustrator to watch is the young Filikh Raja [@filikhraja], who worked with our publications on couple of projects, and is featured with an interview in the latest DESIGN SCENE Magazine. We are also not to forget the talented Lazue Hei Trieu [@lazue.haitrieu], who's also one of our D'SCENE magazine contributors.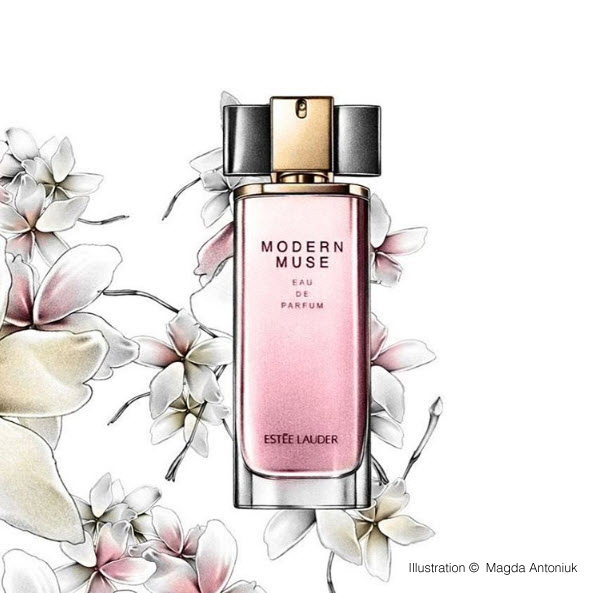 Finally, the industry thanks to platforms such as instagram has undoubtedly opened a new chapter for fashion illustration. What is essential is the moment of global village, wherever you are a fashion brand, magazine or a designer may fancy your drawing and give you a job.