We got familiar with Hunter & Gatti for the first time over seven years ago on DESIGN SCENE, at that moment it was already easy to see Martin and Cristian who are behind this creative duo are ready to leave their mark on the fashion industry. Seven years later it was an honour for us to work on an exclusive project with the talented duo, our D'SCENE magazine shoot with supermodel Chanel Iman, but since Hunter & Gatti took over the scene with prestige covers of magazines such as international editions of VOGUE, GQ, Harper's Bazaar, Marie Claire and Flaunt to name a few as well as the campaigns for fashion houses such as Balmain, BCBG, Boss and Guess among other.
RELATED: FIND MORE EXCLUSIVE INTERVIEWS
For this month's edition of DESIGN SCENE our editor ANA MARKOVIC sits down for an exclusive interview with Martin and Cristian the men behind HUNTER & GATTI to talk beginnings, the fashion industry and their artwork for DESIGN SCENE Magazine November issue.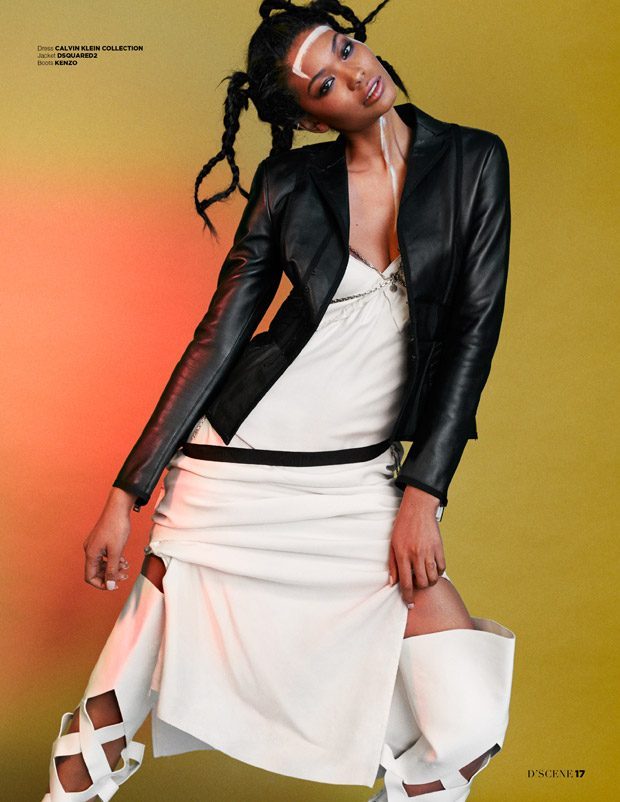 Chanel Iman by Hunter & Gatti for D'SCENE, style Christopher Maul

How did you two meet and did you know instantly that you will work together?
We met 16 years ago working together in an advertising agency, since then our way of work was always very organic. We worked as Art Directors until we created our own agency and then we jumped into the photography when we felt that all the things we had in our mind did not translate to our work the way we imagined.  So, it felt natural to go to the next step, the photography.
You work in different media (photography, video, fine art) trying to link the fashion with art. Which is the best way to express yourself?
Every media is different and as we have a background in art directing we always try to push our limits beyond the photography and that helps us to express ourselves differently in each medium… sometimes we paint over our photography because we find a new path to the work we made, sometimes it is to create a new meaning, we love that the creative process never stops, that way our pictures are still alive after being published.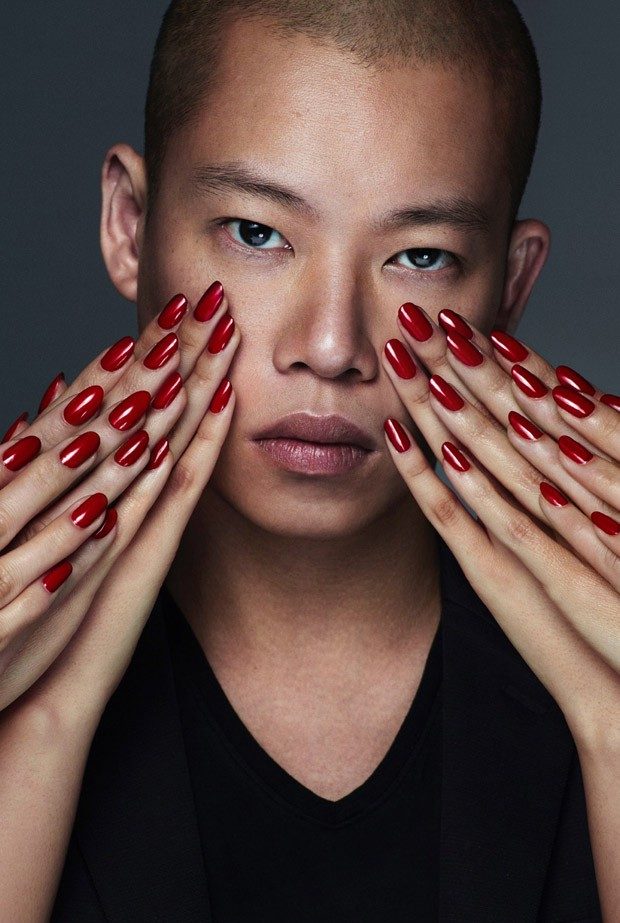 Jason Wu for SURFACE Magazine
Do you feel the industry is changing? How do you keep up with all the changes?
The fashion industry is always changing, that is normal, everything is evolving constantly, but we always try to follow our creativity and vision more than any industry, we try to keep creating and enjoying with passion our work and point of view.
Do you think that your interdisciplinary approach separates you from other photographers?
Each photographer is different, we never thought about that, but you do not need to play with various medias to be different. There are plenty of photographers who are working only with photography and are visionaries with the most incredible creative vision. So, being different is not about a multidisciplinary approach, I believe nobody should try to be different for the sake of it, we are pretty sure that everybody is trying to do what they feel and enjoy doing it.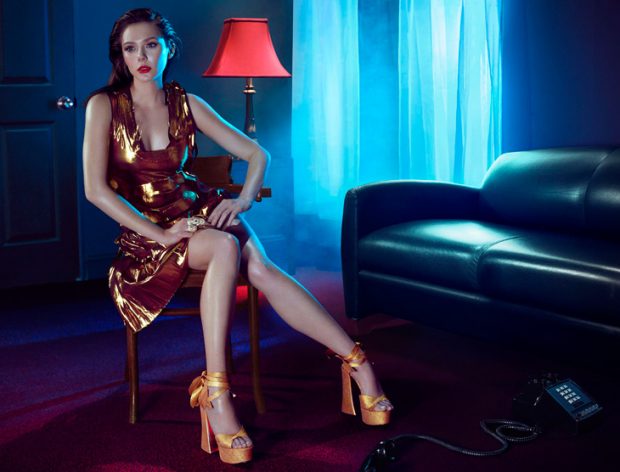 Elizabeth Olsen for FLAUNT Magazine by Hunter & Gatti
What is your favorite thing about your job? Do you ever get tired by the fashion industry?
The reinvention is fantastic, fashion is fast, too fast, that has two sides. Sometimes you feel as if the fashion is very cannibalistic, as soon as you finish something it disappears and you make space by creating something new and that is a continuous process that sometimes makes you feel as if there is no time to see things in perspective. But is that rush and the non-stop effect in fashion what makes you more creative, what pushes you over your boundaries to keep creating something new.
What has been your favorite shoot so far and what was the biggest challenge?
We always thought about that and it is impossible to say, sometimes you enjoy a lot a smaller project with an independent client,  in each project you work always with new people and you are always learning from the stylists, makeup artists, hair stylist, art directors, models and actors. Each project comes with new people, and that is amazing because you have the opportunity to share a moment with people that you can learn from a lot of things, so each project is a new trip, a new challenge and you always a new experience.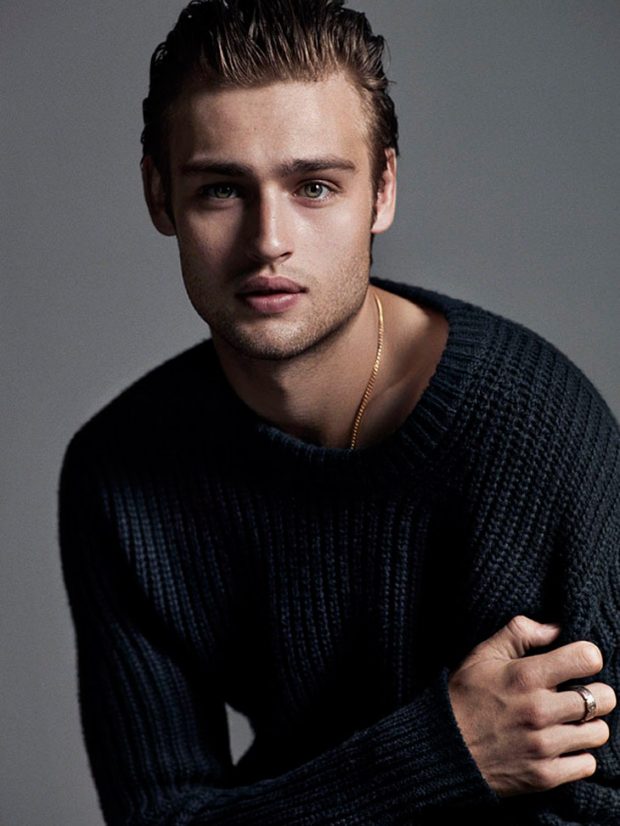 Tell me about your last GOLD series of paintings shown during prestigious art fair Art Basel Miami.
This series, called 'I Will Make You a Star', reflects our desire to bring together photography and painting in one format. Inspired by Jean Michel Basquiat, despite that Basquiat was undoubtedly unique, his image, his aesthetic and his personality contributed the most of his success. We paid tribute to Basquiat merging the celebrity portraits we made in the past with a Basquiat inspired paintings, exploring the limits of popular culture, reflecting, at the same time, fashion on going interest in art world. We create a new born identity to the pictures, you forget about who is there and just focus on the new character that emerged in the paintings.  We also loved the idea of playing with the gold as an idea of luxury, a vision of a very ornamented and sometimes fake reality that is always present in social media.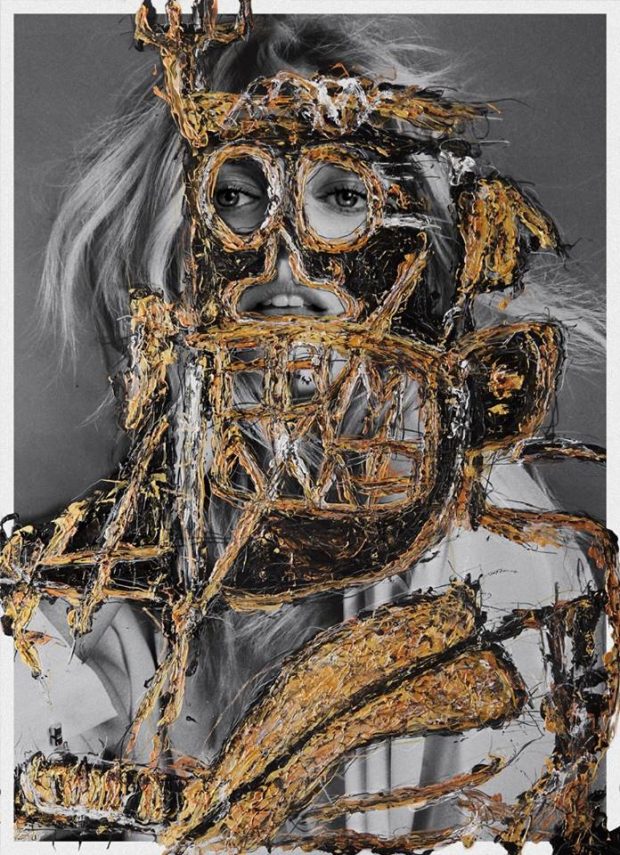 Anja Rubik in "I will make you a star" Golden series by Hunter&Gatti
What do you achieve by using paint over the photographs? What's the message behind it?
Almost every single of our I will Make you a Star series is a celebrity picture, but sometimes you don't recognize them… we are destroying the perfection behind the editorial picture, sometimes you feel that you can recognize a face, but what is truer… the paint over the picture or the picture itself? At the end, when we capture in a photography the face of someone, what you are getting is a moment… someone that is very shy can look very strong in a picture. That is why we love playing with their identity with the painting, changing the meaning of the picture.
So , our intention was to explore the transience of fame and the limits of popular culture, bringing together our sober black and white portraits with the visceral strength of Basquiat that transforms them into something unique and timeless.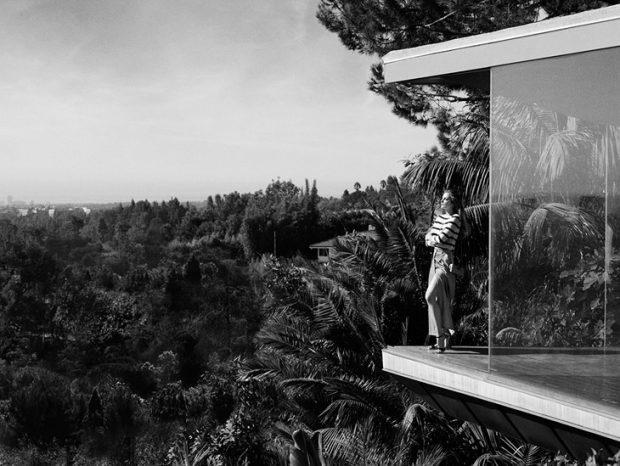 Eniko Mihalik by Hunter & Gatti
Do you have an advice for young artists starting out?
We love something that Jim Jarmusch said…
Nothing is original. Steal from anywhere that resonates with inspiration or fuels your imagination. Devour old films, new films, music, books, paintings, photographs, poems, dreams, random conversations, architecture, bridges, street signs, trees, clouds, bodies of water, light and shadows. Select only things to steal from that speak directly to your soul. If you do this, your work (and theft) will be authentic. Authenticity is invaluable; originality is non-existent. And don't bother concealing your thievery – celebrate it if you feel like it. In any case, always remember what Jean-Luc Godard said: "It's not where you take things from – it's where you take them to."
Where do you see Hunter & Gatti in 10 years from today?
You never know. As long as we keep working with the same energy, passion and success that we are having right now, we will be more than happy. That will mean that we are still exploring and enjoying what we are doing.
Find more of Hunter & Gatti on their official web page hunterandgatti.com.
Originally published in DESIGN SCENE November 2016 issue