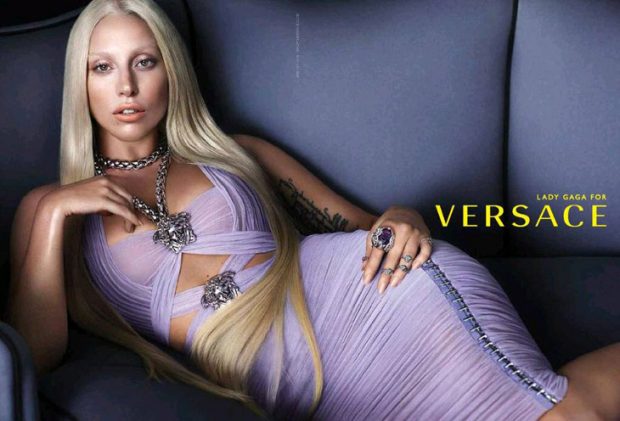 Famed director Ryan Murphy has no doubt found a new muse in Lady Gaga. Following in their collaboration on soon to wrap up American Horror Story: Roanoke – coming after the Hotel season for which Gaga won a Golden Globe the duo is teaming up once again.
The earlier announced third season of American Crime Story prepared to focus on the shocking murder of Fashion Designer Gianni Versace. Gaga who is a long time friend of designer's sister Donatella Versace is to take her role in the adaption of this true story which shocked the public in the 90s. If this idea feels like the perfect casting, and comes as no surprise it's cause it actually is.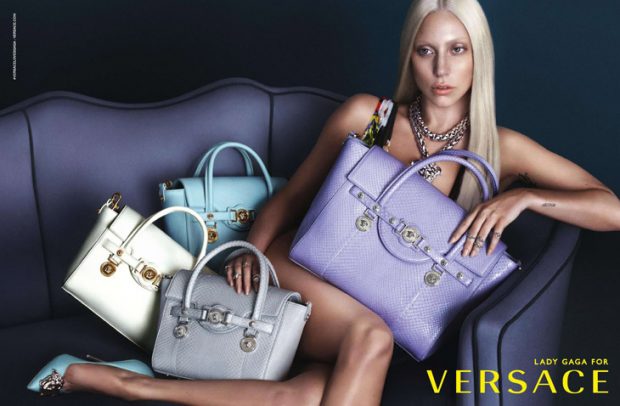 Not only is Gaga's resemblance to  the fashion designer Donatella Versace remarkable, the songstress has created a song in the designer's honour (titled 'Donatella') and is also personal friends with. In late 2013 Gaga took her role of Donatella for the first time, posing for the dynamic photography duo Mert & Marcus in a striking campaign shoot. The images shot for the promotion of Versace Spring Summer 2014 collection found the eye-catching reveal of Gaga as Donatella taking the fashion scene by storm.
The director hopes the personal friendship between Donatella and Gaga is also to give a needed personal insight for her performance. The much awaited new season is reportedly already under production and is to be filmed the same time as the second season of the show. Nevertheless, the fans of the crime show and the songstress will have to train their patience, the Versace season is to be the 3rd installment of the show following the massively popular O.J. Simpson debut run. The third season possible to air in the last quarter of 2017 is to examine the moments after Gianni's murder in the 1997 in front of his Miami home by serial killer Andrew Cunanan.
There is no official word yet from the Versace press room, due to the personal relation with Gaga the public is expecting for the designer to support the filming of her true life story. Still, back in 2013 the Lifetime adaptation of Donatella's life story named House of Versace with Gina Gershon in the lead got no love from the designer herself. In fact, the designer wanted no association with the movie and allegedly strongly expressed her dislike of the TV drama.
Donatella Versace has only a few weeks ago, released the long anticipated Versace book in collaboration with publisher Rizzoli, documenting the history of her house in a slew of unseen images on 288 pages.
All images from Versace Spring 2014 campaign by Mert & Marcus