IVANMAN's Autumn/ Winter collection 2017 depicts a new perspective on a designer's work while blurring the lines between the finished and the unfinished. Ivan Mandzukic stays true to his significant style however interprets some ideas in incredibly innovative, refreshing ways. In addition to his cuts sharp as knifes, complex details and bright colours are shown. Due to the use of contrary elements, the overall image is inspiring yet elegant in an edgy way with just the right amount of each. Those oversized- jackets, coats and perfectly cut chemises contribute to the feelgood factor of cold winter days. Practical yet comfortable- chic.
This year's show is focused on the construction process from draft and technical instruction up to the final product. The designs are not simply presented, it can be rather understood as an educational approach to reveal a designer's work process to the audience.
See more after the jump: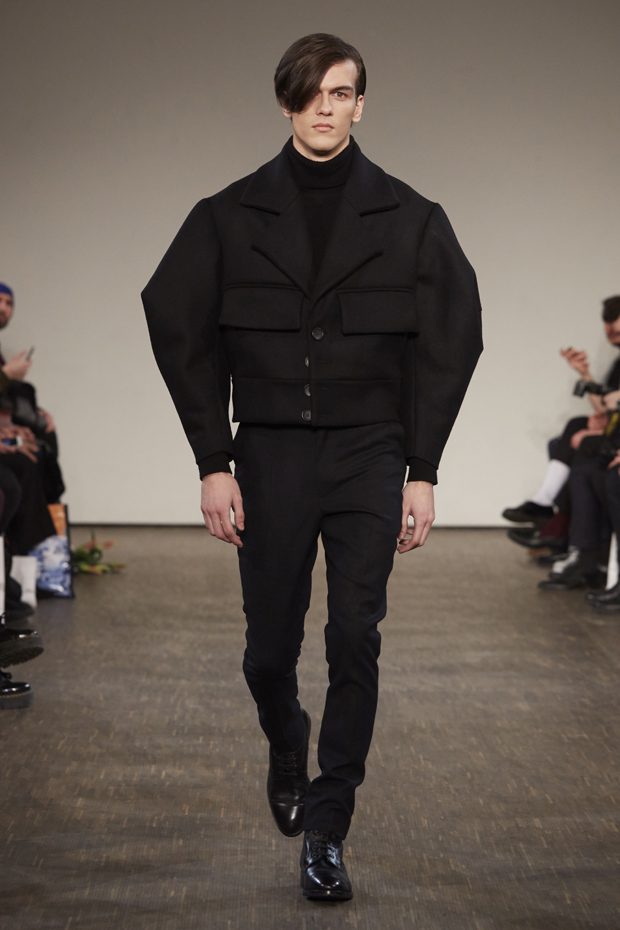 Worth of mentioning is the very special detail- awareness of this collection: colourful lines visualize processing instructions are leading to the final design. Our favourite piece is a sweater that is kept in violet hues on its one half, and provided with a specific alignment on the other side. That piece is unique but still stays very wearable. Likewise, that specific alignment can be recognized on various of the collections' jackets and trousers. The final products are presented as the result of the creative process.
Fabric- wise, only highest- quality knitwear garnments are chosen, such as cashmere and quality wool. Those materials are often united in one look. Completely comfortable!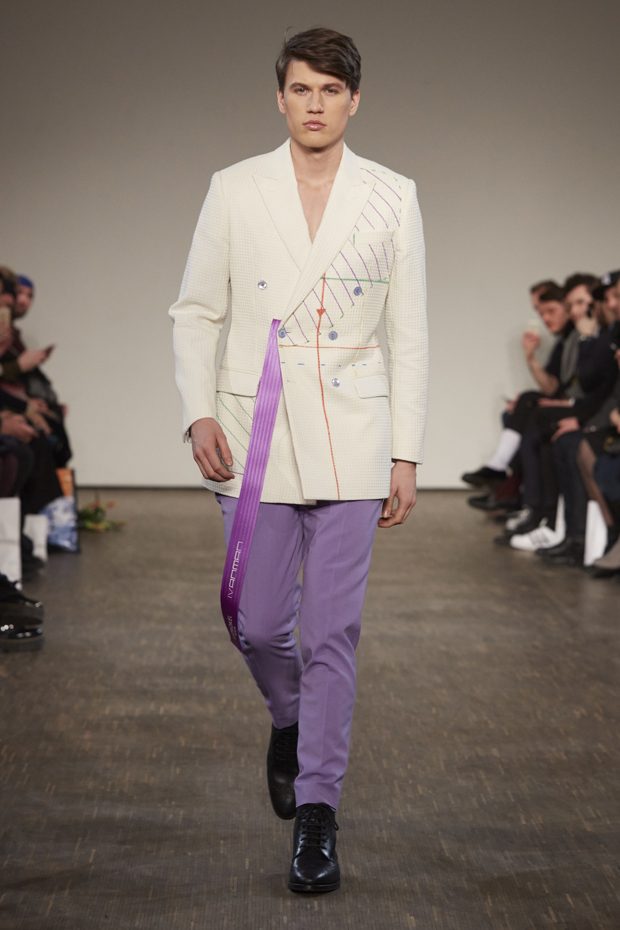 Sundry of the collections' looks are kept bicolored, whereas other looks are kept tonal. For example a sheer white oversized- coat is paired with a sheer white trousers. Both pieces are provided with special allignment, of course.
Classical lilac and purple shades in combination with oversized looks and A-line shaped silhouettes influence the collection's character. This autumn and winter contrasts create inspiration and rough elegance. We also noticed some looks that can be perfectly worn as office wear, e.g. a violet suit.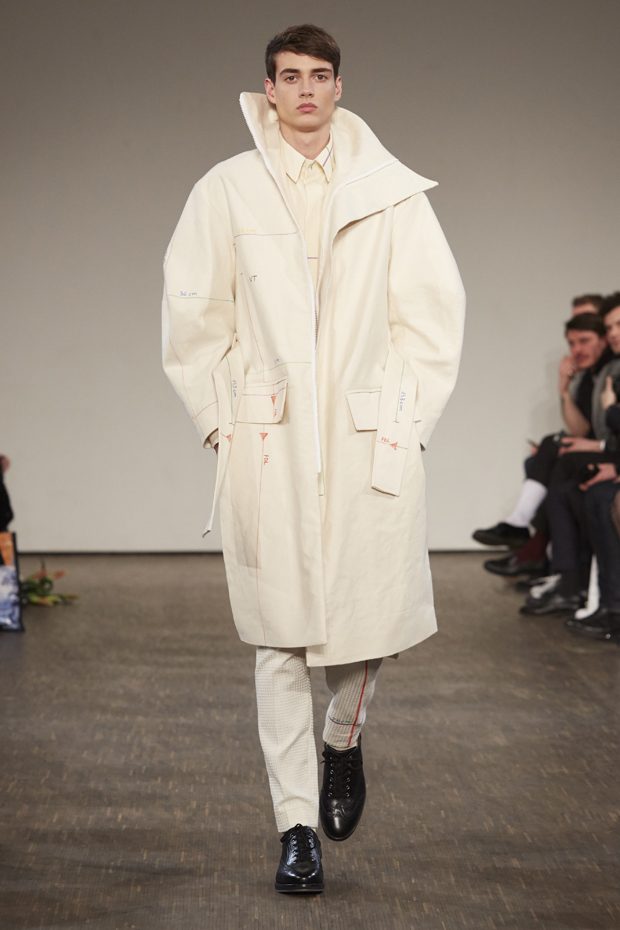 In addition to those outfits, timeless brogues were chosen that are the perfect addition for any modern gentleman's daily wardrobe.
We left the shows with lots of inspirations and impressions and will definitely keep an eye on IVANMAN and his upcoming collections!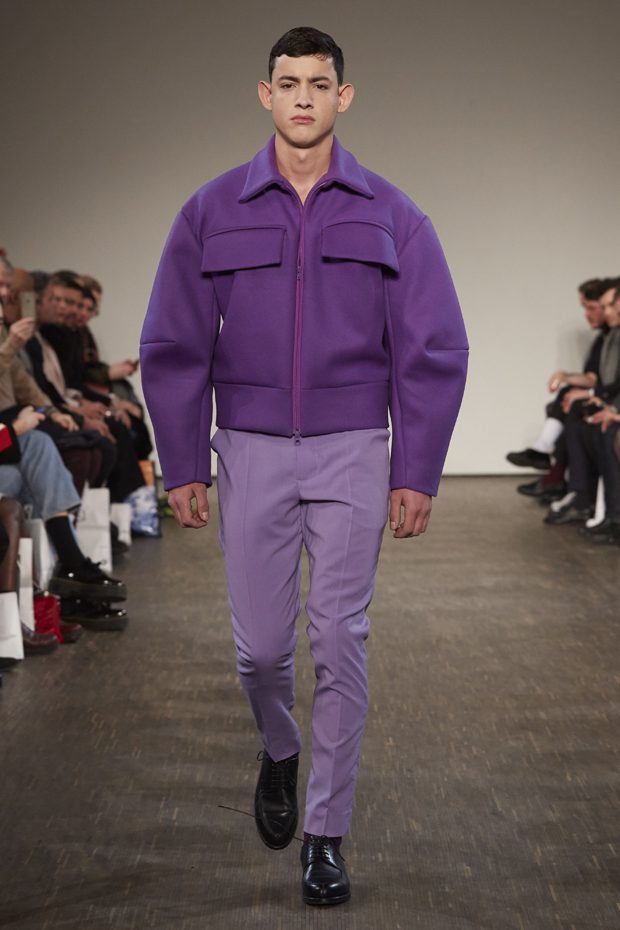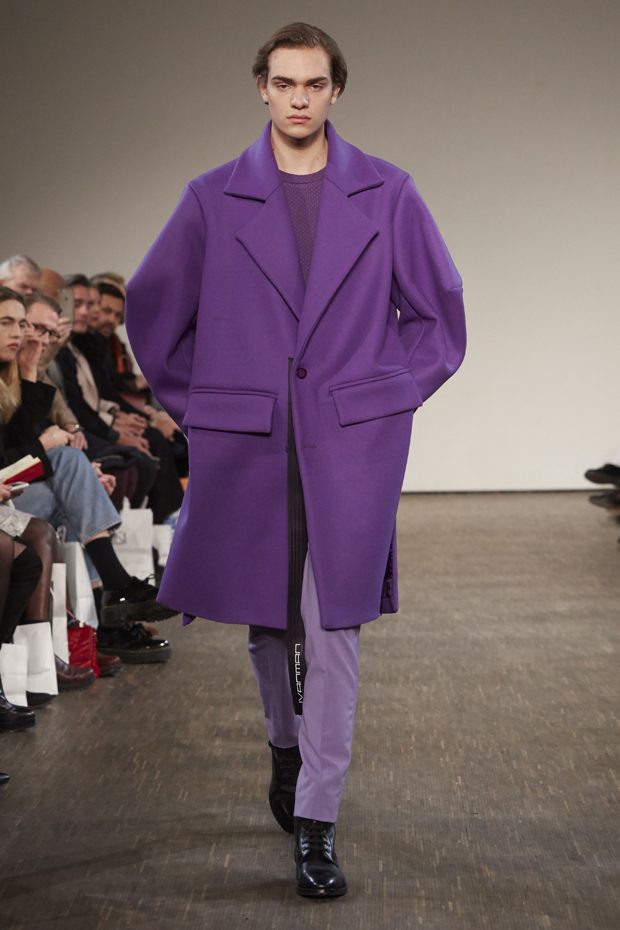 Picture Credit: Mercedes- Benz Fashion Week Berlin/ IMG Fashion
Review by Sussan Zeck for D'SCENE Magazine