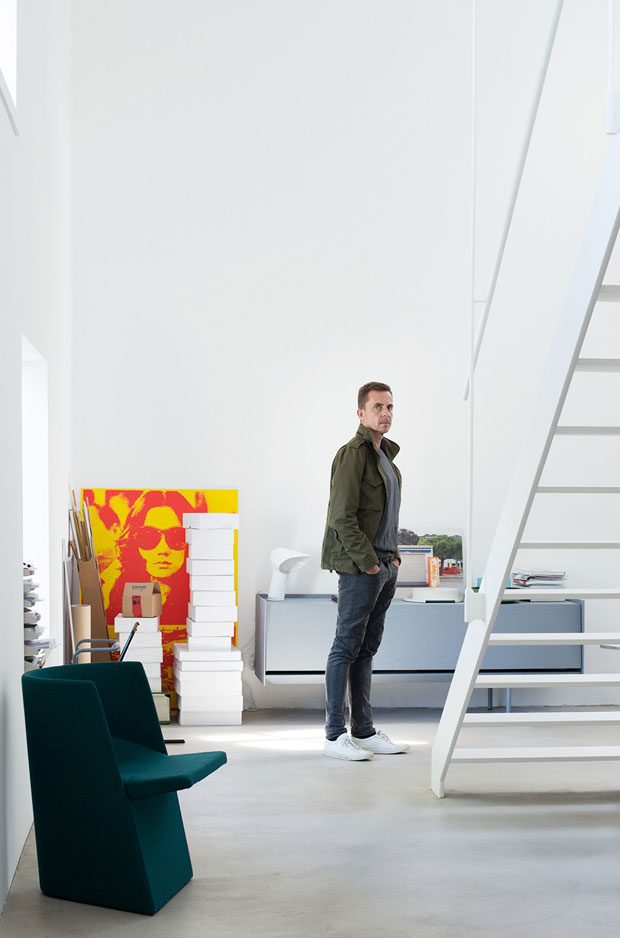 With his refreshing take on contemporary furniture design ERIC DEGENHARDT has captured the attention of the international design industry. Eric sits down for an interview with our Editor KATARINA DJORIC to discuss inspiration, design process and materials.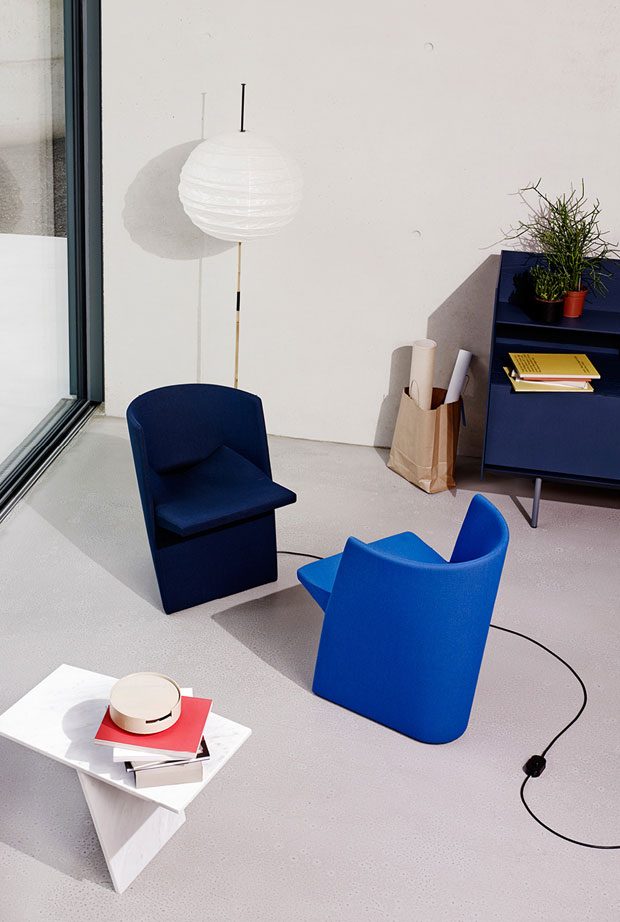 What made you switch from architecture to industrial and furniture design?
It was a quite logical step for me, I started with architecture the skin, space and after a while, I was more interested in the objects that define that space the functions within that skin. I like that grey area between architecture and industrial design
What comes first – the materials or the design idea?
It is different, it can go both ways. But it can not be separated from each other.
Where do you seek design inspiration?
Travelling.
How would you describe your work? What is your design philosophy?
I try to make designs simple and clear in shape as well as in their usability – use the appropriate materials, and not too many different materials at one time. That is what makes things light and sleek.
When starting a new project how do you begin the process? Do you traditionally start with sketches?
Yes. I start with small sketches and go immediately over to small models created in paper, wire, foam… then almost everything ends up in a scale 1:1 paper models.
What do you enjoy doing apart from designing and making furniture?
Travelling, and I also do a lot of sports. I really like being out in nature.
Who are some of the other designers you admire?
Still the old Italian and Scandinavian maestros.
How long does it take to develop a product?
It really depends on the partners – it can vary from just a several months to four or five months or in some cases even a few years and it is not always just a question of complexity.
What piece of furniture could you not live without?
A bench, I like simple benches for their versatility.
Are you working on any special new designs or projects at the moment?
I got a chance to work on a couple of projects in a few different disciplines. Furniture and industrial design projects. And I am very lucky to work with a company with a strong attitude and design history.
What advice would you give to young designers?
Step out with your eyes open, ask questions and do it.
For more of Eric's work visit www.eric-degenhardt.com.
Interview originally published in DESIGN SCENE Magazine Issue #012