Supermodel Kendall Jenner, musicians Playboi Carti, 21 Savage and Young Thug and NBA star James Harden are the stars of the third chapter of adidas Originals' Original Is Never Finished film. Redefining the meaning of originality for the streetwear culture, the new film explores the idea of recreation.
The third chapter recreates the scenes from the previous ones with a new group of creators. Kendall Jenner, wearing the iconic Superstar silhouette, was inspired by the timeless symbol of beauty –
Botticelli's iconic Birth of Venus. Rappers Playboi Carti, 21 Savage and Young Thug, wearing the un-humble Crazy shoe, recreated formation from the first chapter of the film, NBA star, James Harden, wearing the EQT Support 93/17 sneaker, displays his mastery with a choreographed dribbling.
Reed the Q&A's with the stars and see more images after the jump: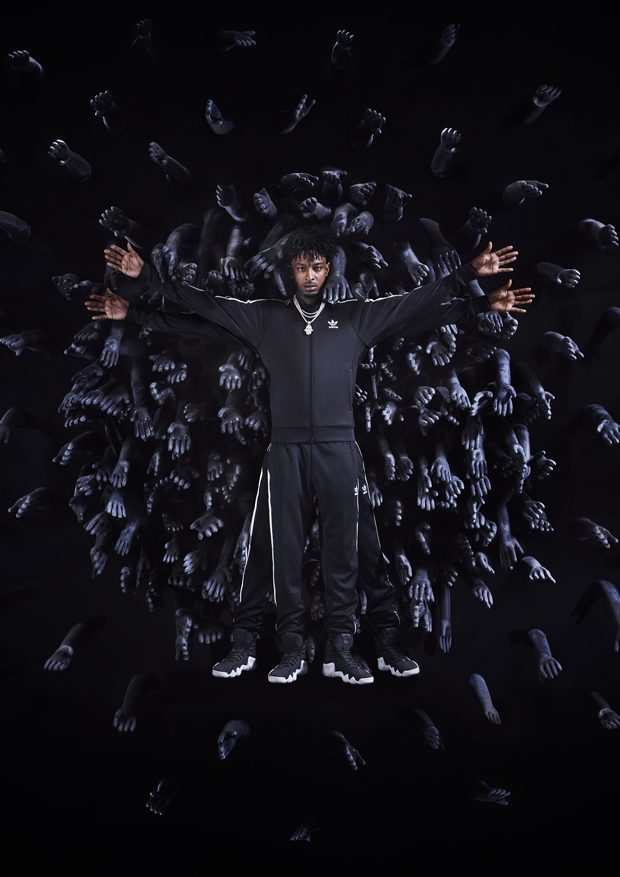 What does it mean to be original?
21 Savage: It means everything …. Originality is what has me here in front of you today.
Young Thug:  Nothing is original, you make the world believe its original when you are inspired by something that's already been done and make it your own. After that its yours.
Playboi Carti: To do something that you already accepted before it was accepted.
James Harden: Original to me means being able to use life's experiences to create something I believe in, and showcasing it for others without regrets.

The video features Frank Sinatra's song "My Way." Describe in your own ways how you are doing what you do your way?
21 Savage: I'm doing things my way by simply always making the music I wanted without worrying about what others thought … making people gravitate towards me in the process.
Young Thug: Just like he said in his song, I did it my way. I feel like I made it acceptable for a lot of things to be what they are in my music today. When I say my music I mean the genre they always put me in, rap. Imagine, I was called gay for openly showing love to my brothers, for wanting to wear clothes that actually favored my body more than what was considered fashion then. I did all of that "my way". Now it's cool. It makes me smile.
Playboi Carti: If it's not my way, then the art is lost.
James Harden: People critique the way I play because no one has ever played this style before.  I play the same way, MY WAY, every time I step on the court.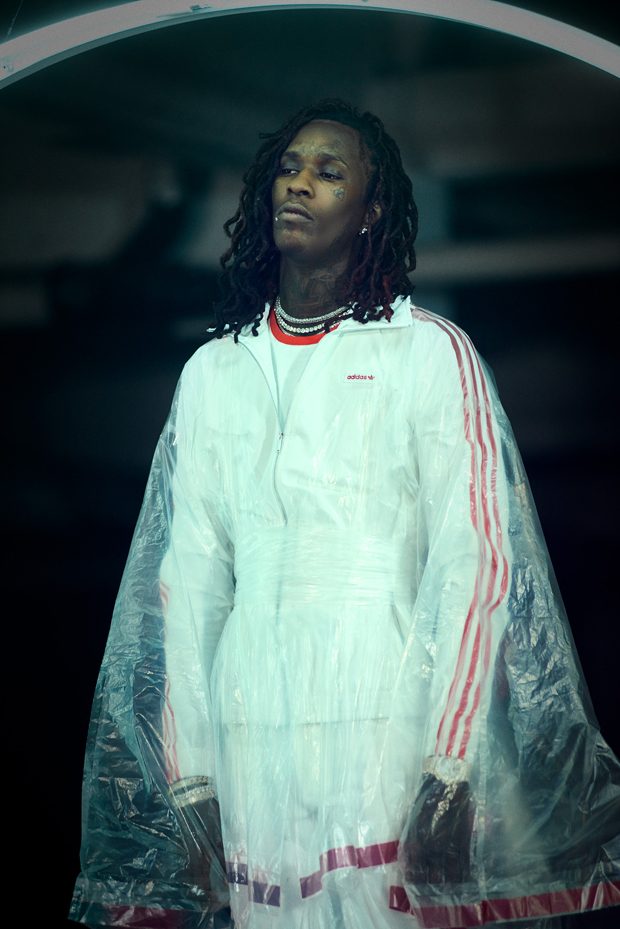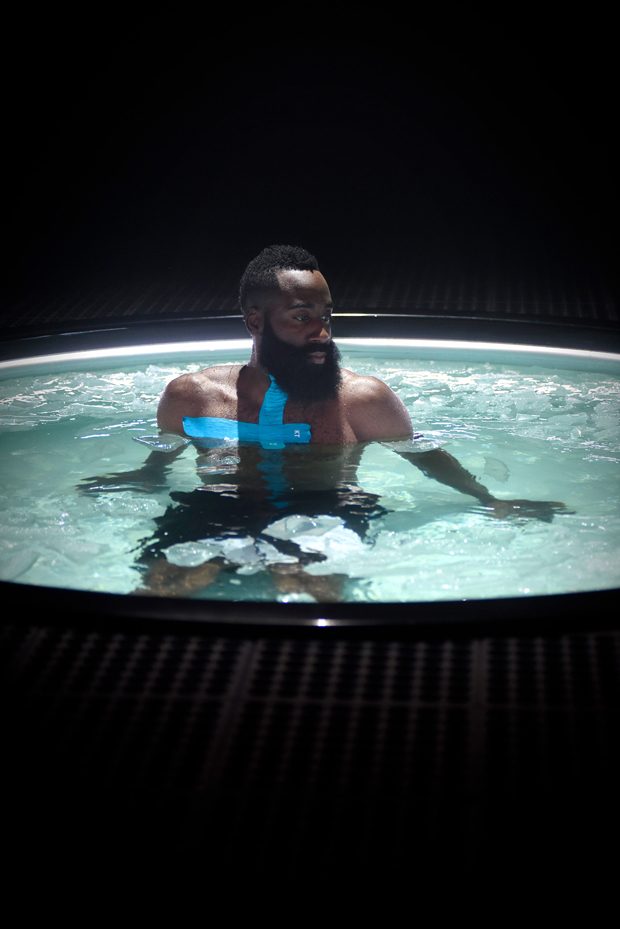 Original Is Never Finished. What does this statement mean to you? How does it apply to your work?
21 Savage: It's always something new and original no matter the year or time… Original is never finished because originality is endless.
Young Thug: You can forever create what you want, 20, 30, 50 years from now someone can take my work recreate it and those new kids will call it original. It most definitely will be because they kept building on me. I don't create in a box, just because they call me a rapper doesn't mean I just do that. I'm an artist, I create what I want and put it out, it's to show people you can create past what they say you can. People don't get that though. My favorite song ever is Family Don't Matter and it's a real country song, I wasn't scared to make it, it's a sound I just had in my heart and created it.
Playboi Carti: Original is never finished because it's still being established – it applies to me because without originality there is no motive.
James Harden: To me it means you can never limit yourself when you're a creator. Creation is endless.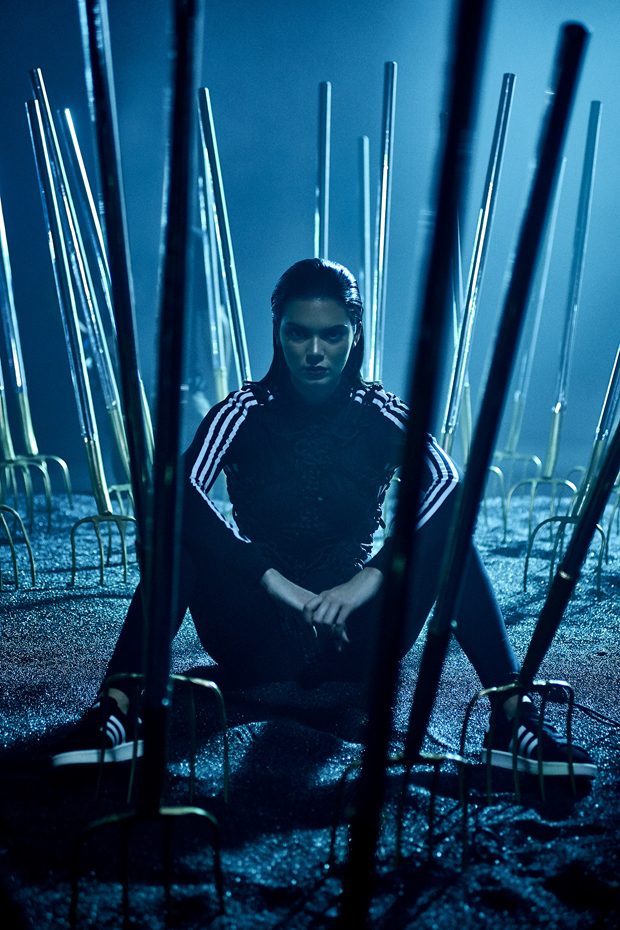 If you could re-create a work from the past what would it be? ​
21 Savage: I grew up on so much music it wouldn't be one body of work. On my new project you can hear me with a few dope samples of music I grew up listening to.
Young Thug: I wouldn't recreate anything like redo someone's art but I would make something that made me feel a certain way when I heard it. I would make a song like Jay Z Roc Boys, that song makes you feel like you can do anything and live life to the max. I want my YSL song to do the same thing to my generation, because these are my kids. I'm the Founder. ​
Playboi Carti: super soakers​
James Harden: This applies to my work because I have to create new ways each year to score the ball and get my teammates open shots.