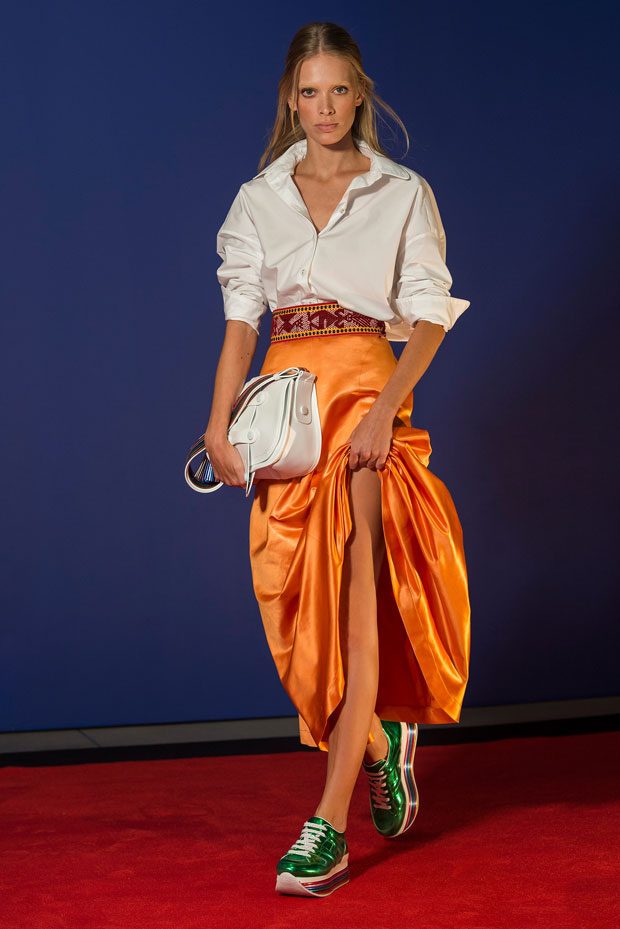 HOGAN takes Milan Fashion Week to present the eye-catching spring summer 2018 collection. The Hogan designer team envisioned a world citizen for their latest collection, inspired by the unstoppable beat of world's metropolises.
RELATED: SEE MORE SPRING SUMMER 2018 COLLECTIONS
Her gypsy spirit fuses with the sophistication of a global traveler, she's a cultured urban nomad that loves to blend her non-conformist essence with the glamour of the places of the hour. Her home and work residence are influenced by art, culture, design. She has an innovative and creative style, her multicultural imaginary influences her wardrobe choices. – from HOGAN

Hogan team has a young millenial in mind, the one that never stops, the one ready to travel the world. For the latest collection it has brought back the latest version of their signature H222 design piece. The maxiplatforms are bag in big style, at the same time for the next summer they are showcased in a sandal version as well.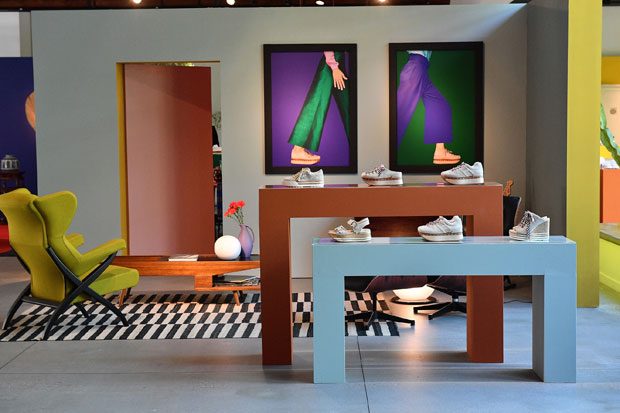 Bags are undoubtedly prepared for an urban nomad that is Hogan's spring summer 2018 millenial girl.
Scroll down to discover more of playful and contemporary spring summer 2018 collection by HOGAN, but firstly do not miss the video above.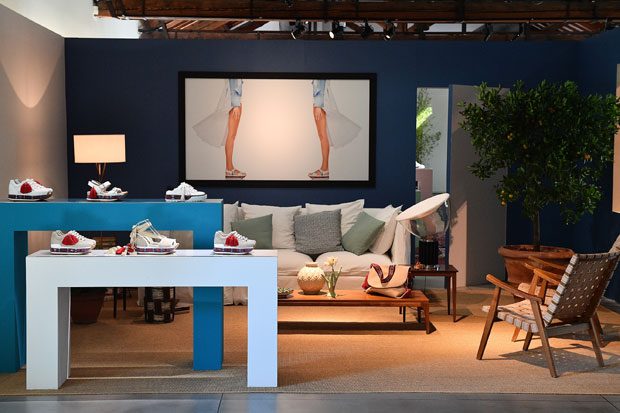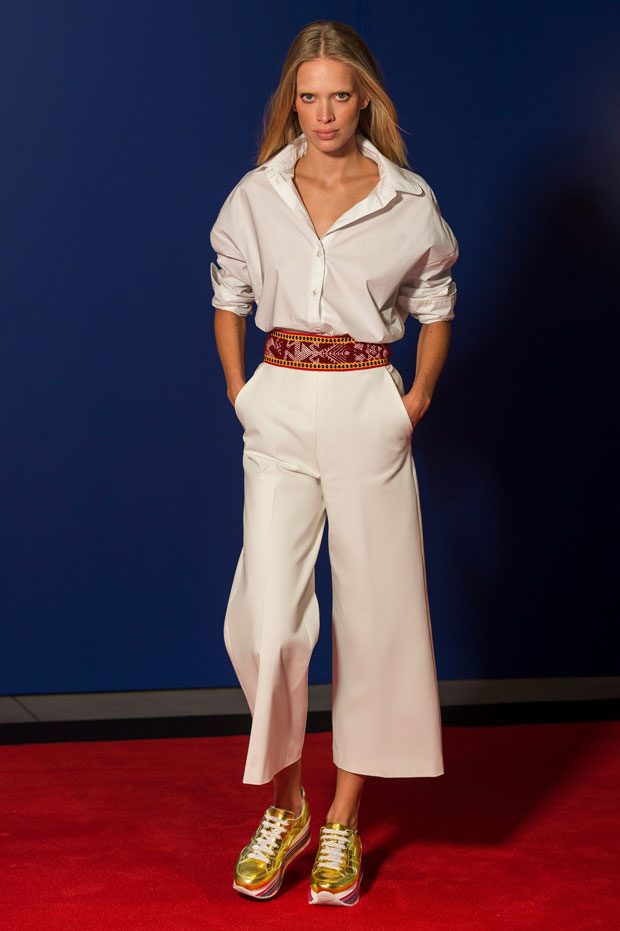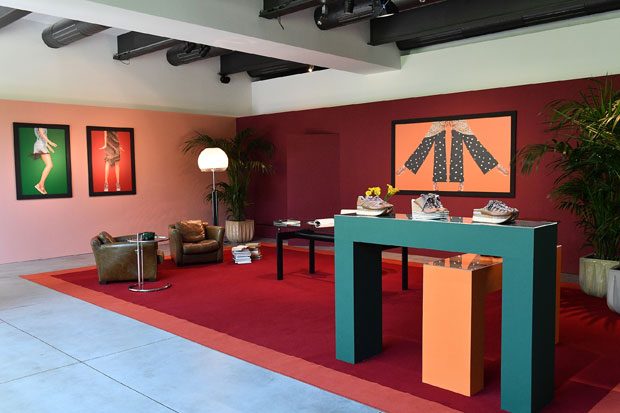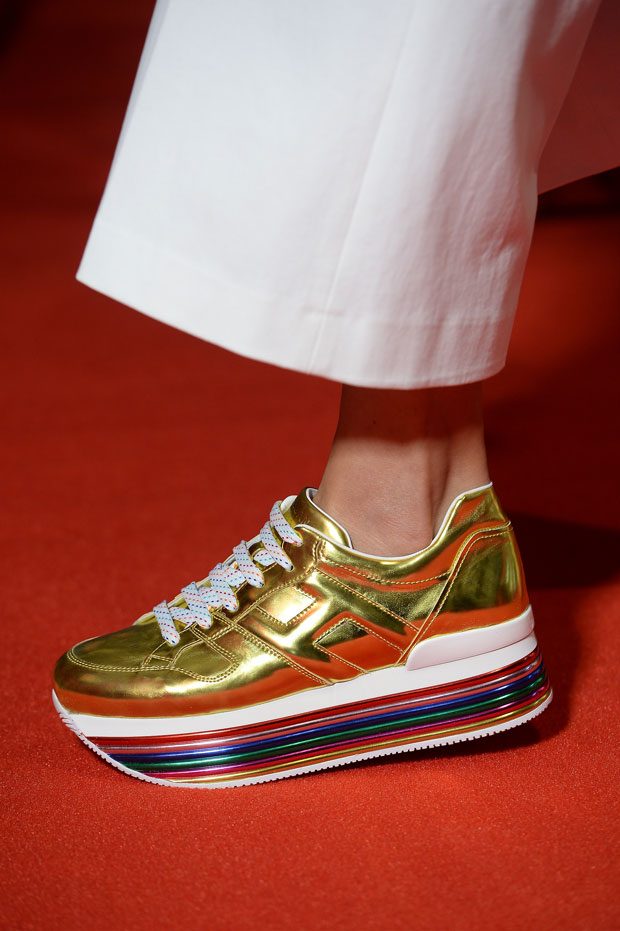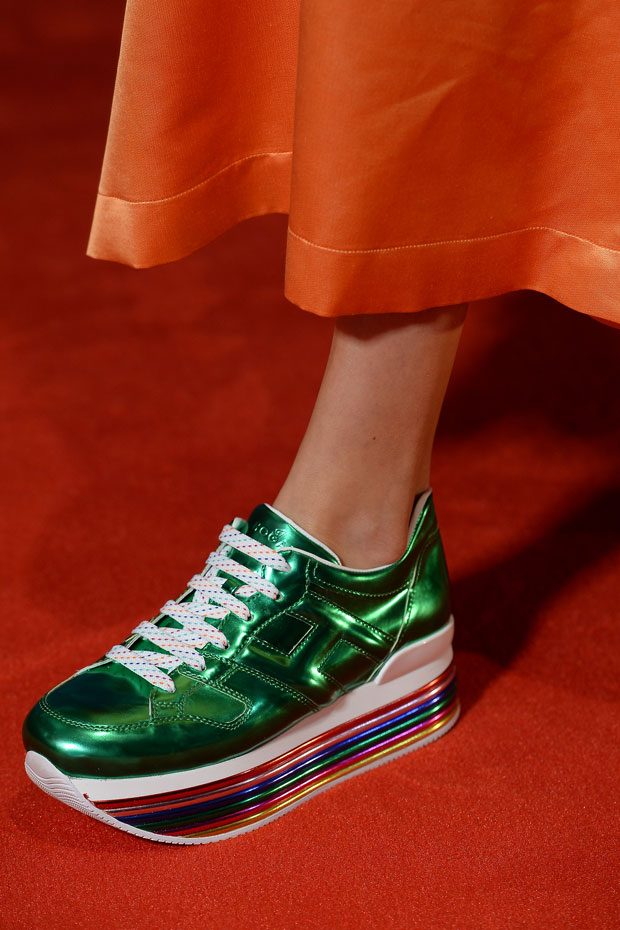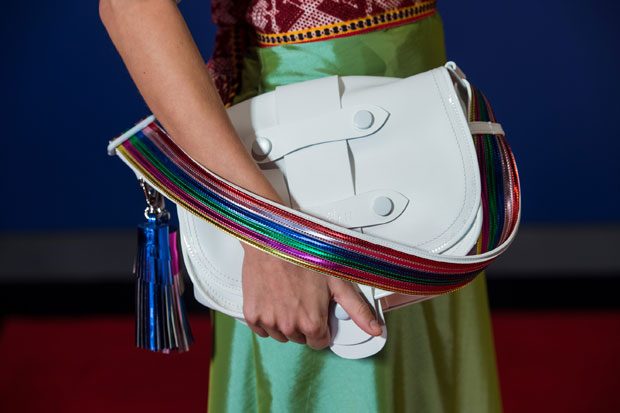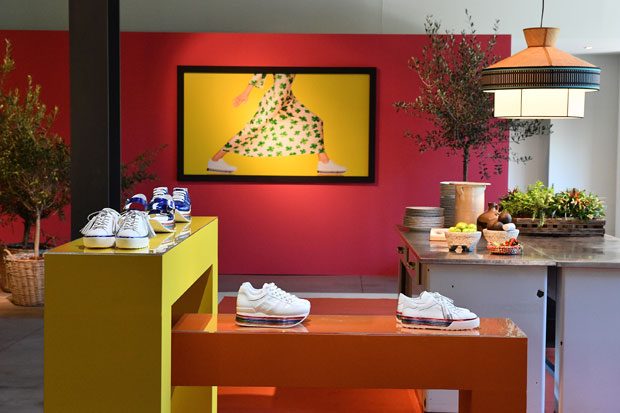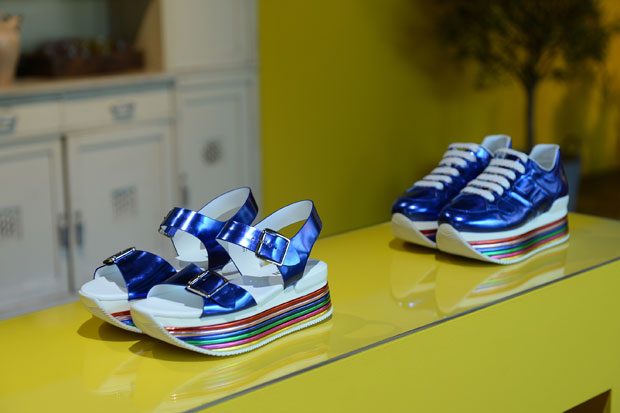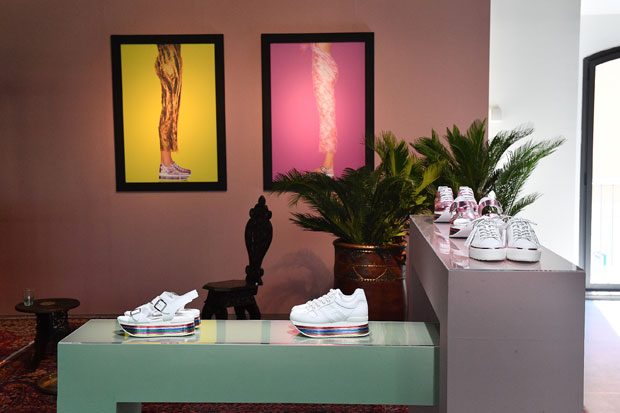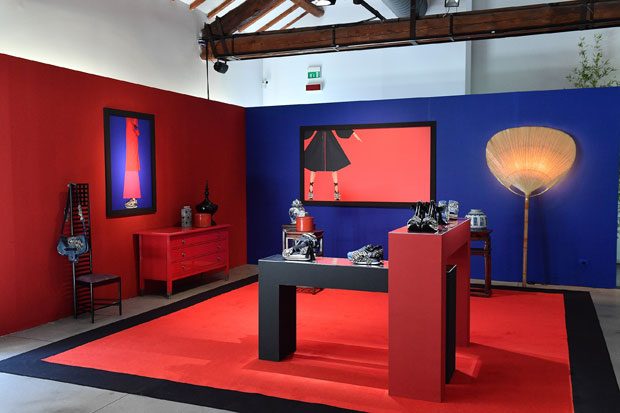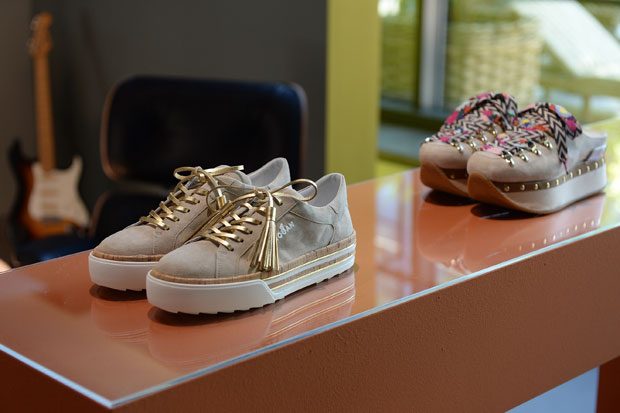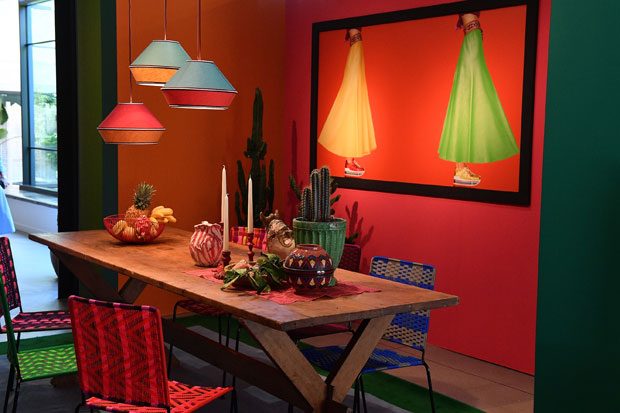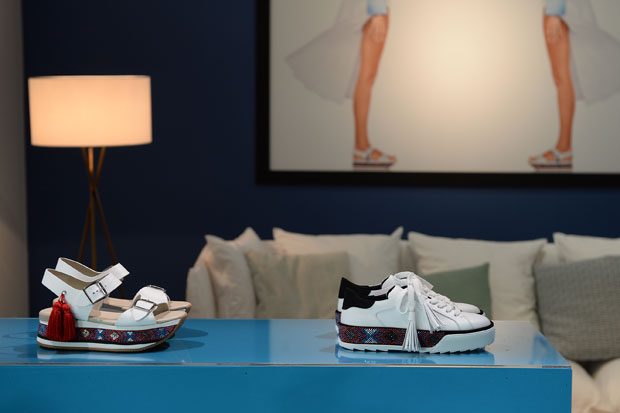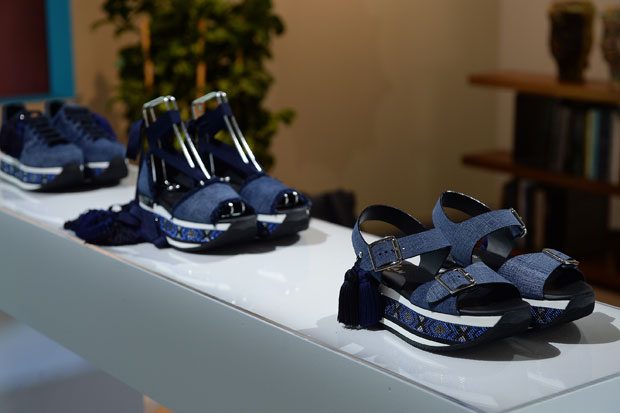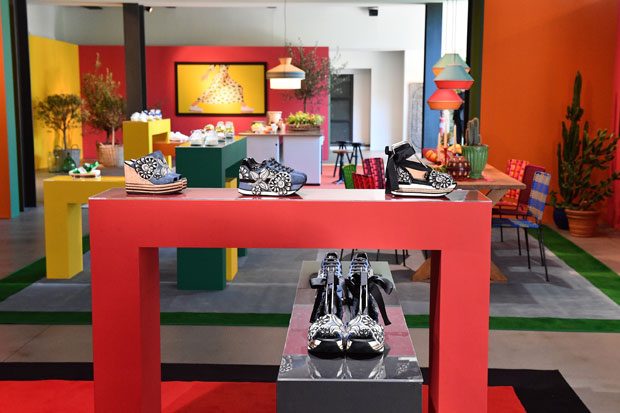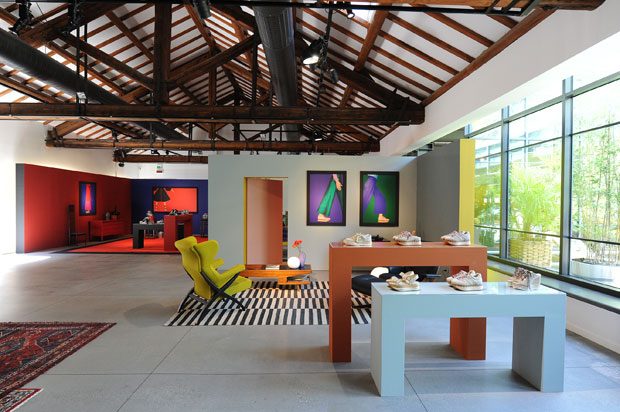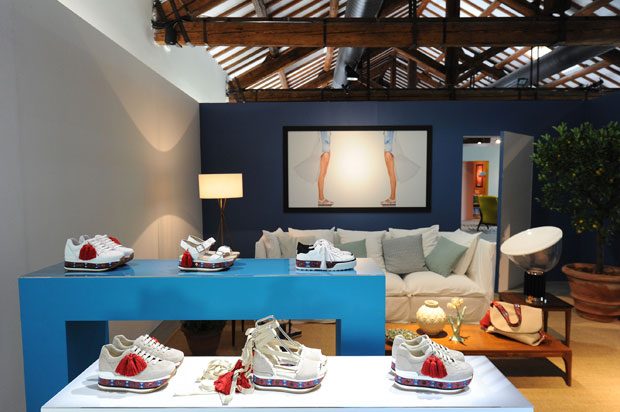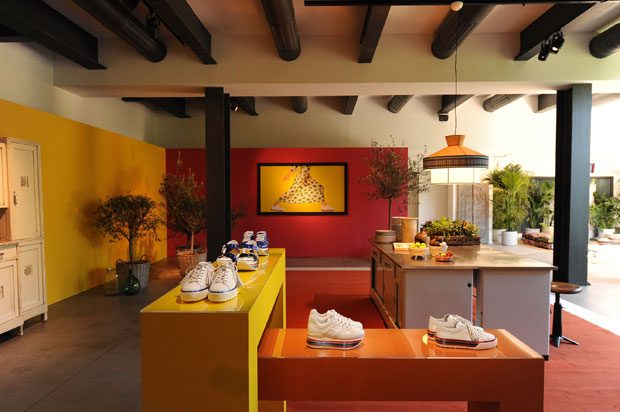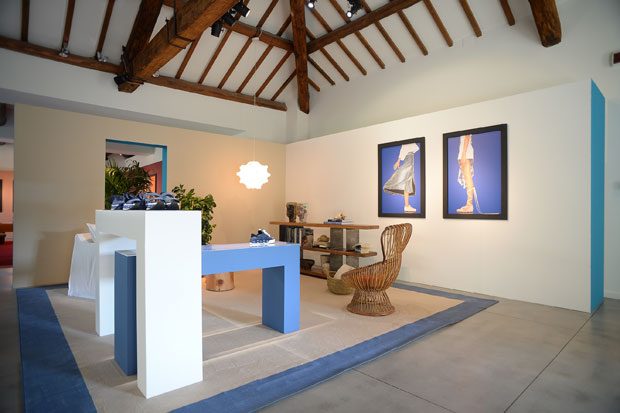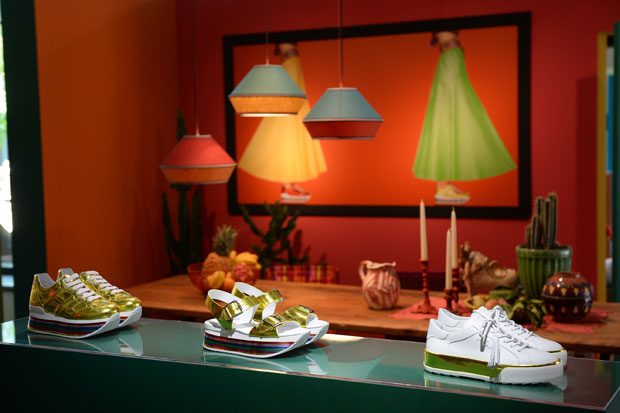 All images courtesy of HOGAN