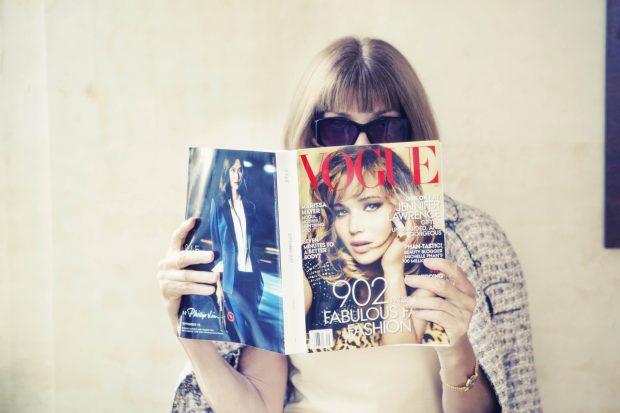 Cheeseburger with bacon in a doughnut, chilly dog smoothie, bacon wrapped pizza, deep fried butter, something called the 'penis' and a thousand year old egg are now in a same sentence with Anna Wintour. The famed American Vogue Editor In Chief appeared on the Late Late Show with James Corden. Wintour took part in James' 'Spill Your Guts or Fill Your Guts' game for the late night TV show where she was asked to eat fast food or answer the most awkward questions imaginable.
While dressed in head to toe PRADA – Wintour was asked to rank designers Tom Ford, Marc Jacobs and Ralph Lauren from best to worse – or eat the bacon pizza! Discuss the Met Gala and who she would never invite back again to the Gala, President Trump, adjusting her personal style and crocks.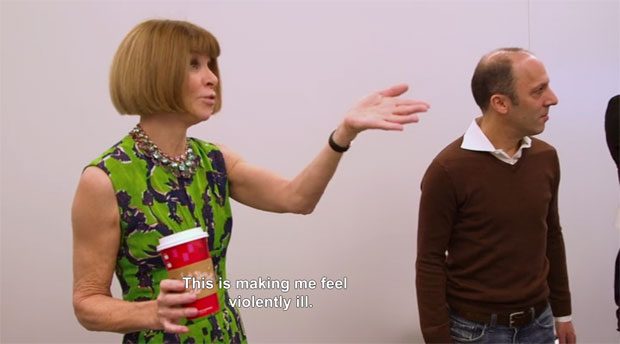 But also – what was Bob Marley like in bed (or not!) as well as the best and worse of carpool karaoke.
Scroll down for the video of the day:
We love hearing from you, connect with us on Twitter, Instagram and Facebook.