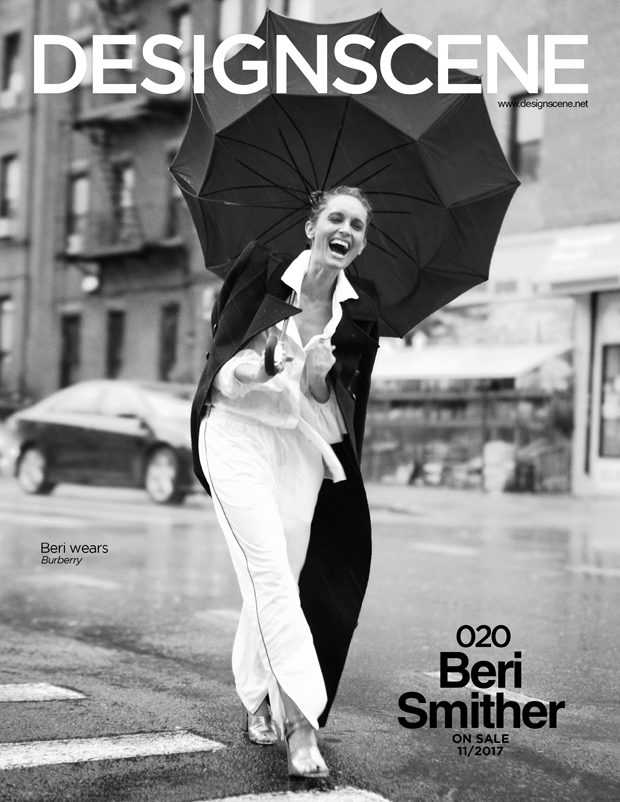 New DESIGN SCENE issue is out on November 23rd, before the release discover our 1st teaser cover starring supermodel BERI SMITHER photographed in New York by photographer Skye Tan.
PRE-ORDER DESIGN SCENE ISSUE 020
Beri who is represented by New York Model Management wears on the cover total look Burberry, styled from the Fall Winter 2017 collection by KARINA SHARIF. In charge of the hairstyle was Hairstylist Richard Cooley at UTOPIA with makeup from Makeup Artist Claudia Oyanedel.
Photographer Skye Tan 
Creative Director and Stylist Karina Sharif
Makeup Artist Claudia Oyanedel using Giorgio Armani Beauty
Hair Stylist Richard Cooley at UTOPIA 
Model Beri Smither at NEW YORK MODEL MANAGEMENT
Stylist Assistants Estée Page and Arlenys Valdez
Pre-order issue 020 and receive a free digital copy of issue 019 starring Carola Rermer