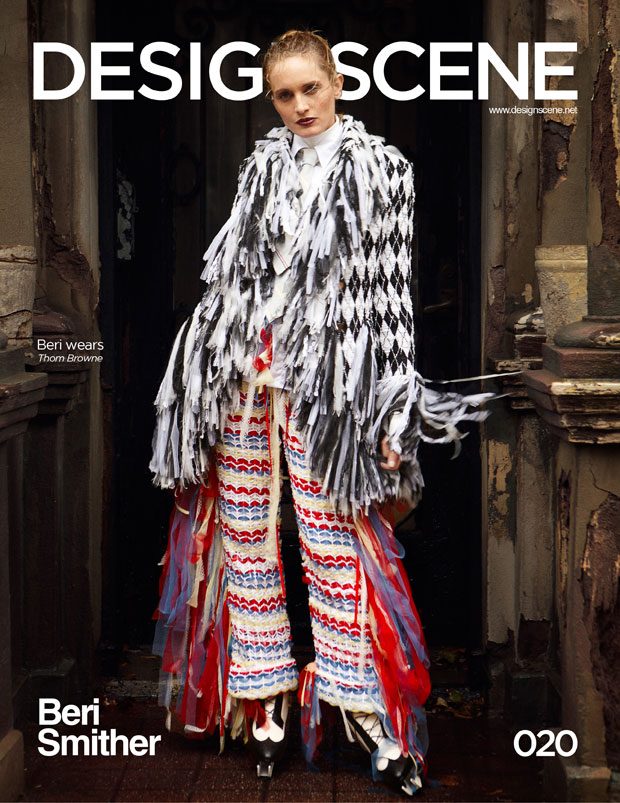 For the issue 020 of DESIGN SCENE magazine we are honored to celebrate the bold beauty of BERI SMITHER, a woman who has infatuated the fashion industry since the 90s, who to this day is an unparalleled definition of a supermodel. Initially the plans were to use a lovely warm winter day in Brooklyn and create a mesmerizing story celebrating the city as well some of the most coveted garments of the season. Little did we know a rain storm is to take over Brooklyn for the day, but nevertheless thanks to Beri's mesmerizing energy as well as Skye Tan, Karina Sharif and the whole team's undying energy we got some of the most stunning images ever featured in DESIGN SCENE.
AVAILABLE NOW IN PRINT $22.90 & DIGITAL $3.90
Scroll down for more of our new issue: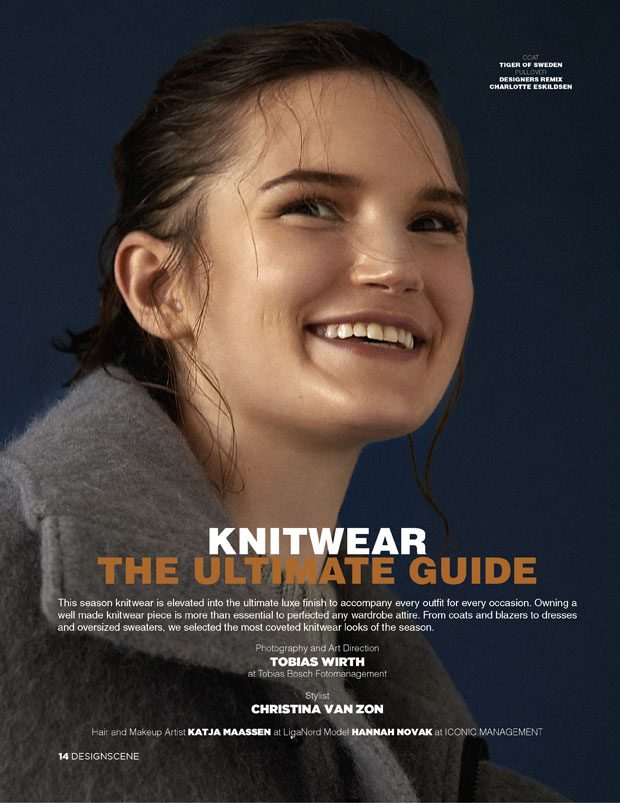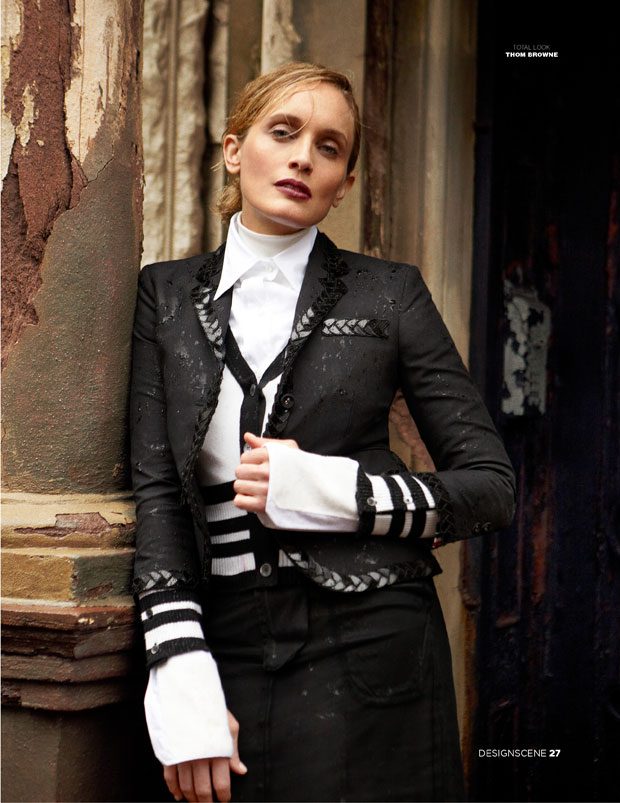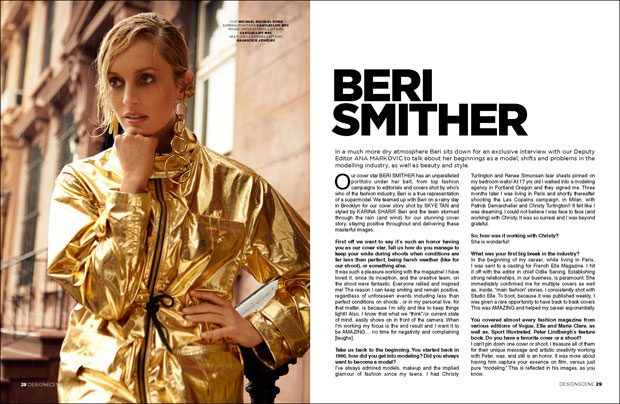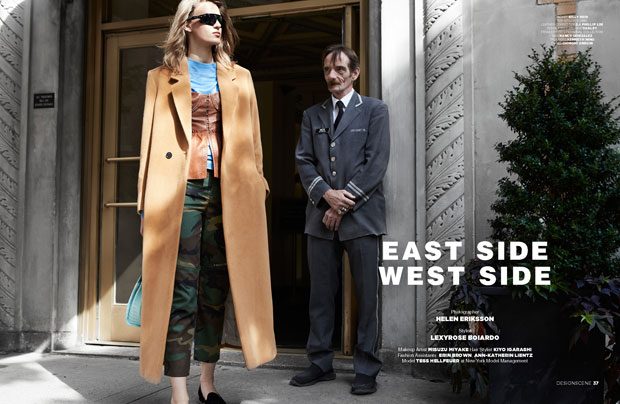 Elsewhere in the issue, we explore the winter style in a shoot by Tobias Wirth with recommendations by our Katarina Djoric, followed by a true spirit of New York both with Beri Smither's cover story shoot in Brooklyn as well as the upper east side momentum captured for Tess Hellfeuer in a shoot by Helen​ ​Eriksson elegantly styled by Lexyrose​ ​Boiardo. The night out look is taking the spotlight both in the futuristic shoot captured by Dino Busch with the gorgeous Yana as well as the latest shoot coming from photographer Hiroki Nagahiro and stylist Alton Hetariki. While we focus on the toned down beauty look with our beauty shoot from photographer Rossella Vanon featuring work of makeup artist Christabel Draffin as well as hair stylist Eiji Sato.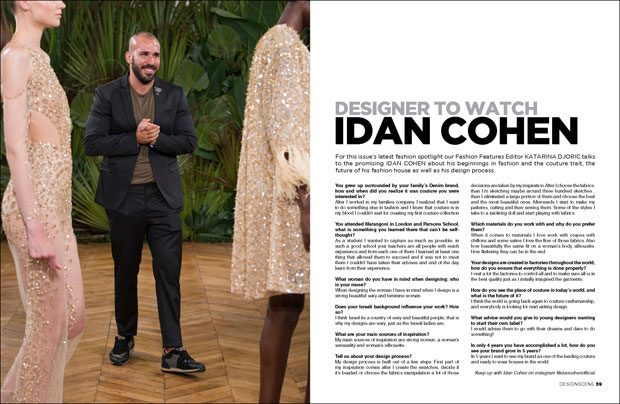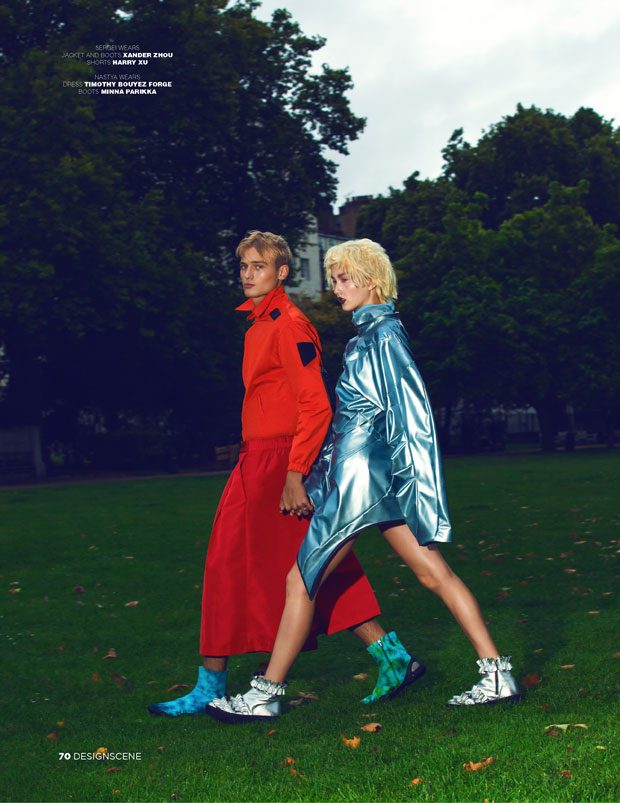 Jumping back to the opening pages where I explored the empowering changes shaking the fashion as well as the entertainment industry, but also the painfully slow adaptation of the fashion business to the current times. Also, we sit down for a note worthy exclusive interview with our cover girl Beri Smither, but also fashion talk with couture designer Idan Cohen as well as the masterfully talented artist Laurent Craste wrapping up our latest issue.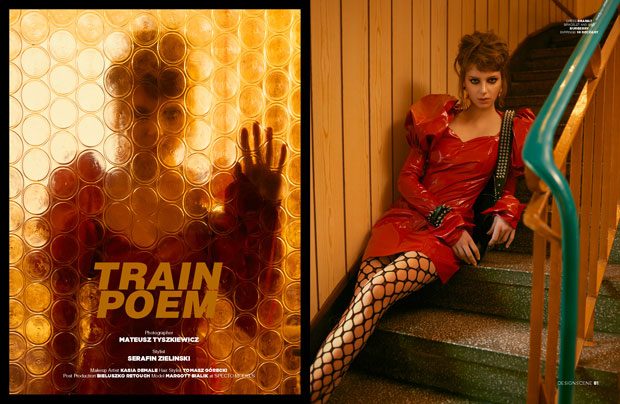 Contributing Photographers: Aleksandra Sycheva, Tobias Wirth, Skye Tan, Helen​ ​Eriksson, Dino Busch, Hiroki Nagahiro, Rossella Vanon, Mateusz Tyszkiewic
Contributing Stylists Christina Van Zon, Karina Sharif, Lexyrose​ ​Boiardo, Bhisan Rai, Alton Hetariki, Patrice Hall, Serafin Zielinski
Models: Katerina Zhukova, Hannah Novak at Iconic Management, Beri Smither at New York Models, Yana Yakobchuk at SUPREME NYC, Tess​ ​Hellfeuer at New York Models, Sergei and Nastya Cherkasova at Next, Gladys at M&P, Emma at Storm, Renata at PRM, Margott Biali at Specto Models
Available now in print & digital – in our DESIGN SCENE mag store.