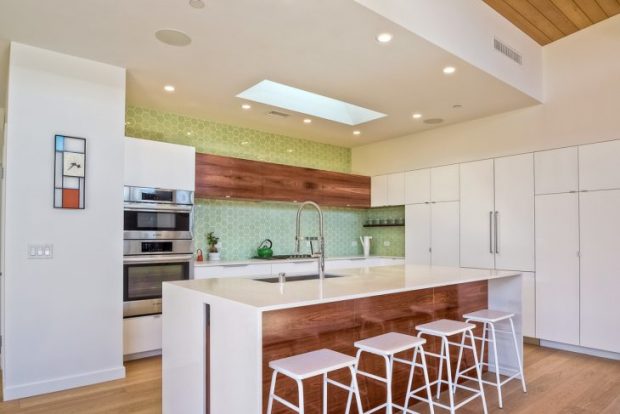 The kitchen can be the centerpiece of a green home. However, renovating and remodeling a kitchen can create waste and environmental hazards.
Here are some tips to bring your environmental consciousness into your renovation plans: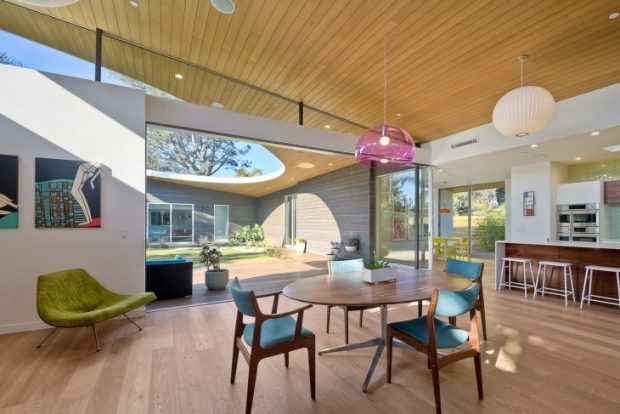 Find green contractors
If you are hiring out some or part of the job, see if you have local contractors who use green products and are familiar with green building techniques.
Reuse and recycle
Refacing cabinets and refinishing floors, instead of replacing them, can be both budget and eco-friendly. Even if you choose to replace something you may be able to use it elsewhere. For example, cabinets can be repurposed as storage in the garage. You can also donate cabinets in good condition to charity. Depending on local laws, some of the debris generated from your kitchen remodel may be recyclable – it's worth it to check. Also consider buying some used items, like cabinet hardware.
Keep your plans simple
Huge rows of cabinets and acres of countertops look amazing in the shelter magazines, but are not practical for most homes. It's easy to get caught up in the excess of the moment when renovating. Keep in mind that being green sometimes is more about what you don't do than what you do.
Use low VOC, forest stewardship certified or sustainable wood cabinets
Many cabinet makers are now offering green options that use wood from certified forests and low VOC adhesives. Some of these cabinets can be quite expensive, but there are less expensive choices at places like Ikea and some of the major home retailers.

Linoleum is back
Once a dated staple of '50s sitcom kitchens, linoleum has returned to popularity largely because of its environmental pedigree – it's incredibly durable and made from natural and renewable materials. Note that only real linoleum has these benefits, however. Many people think linoleum means any sort of vinyl floor but that's not true – it must be real linoleum to be the green choice.
Don't put your stove right next to your refrigerator
The heat from the stove will make the fridge work harder, increasing energy usage – and energy bills.
Buy energy efficient appliances and dispose of old ones responsibly
Most major manufacturers now make Energy Star appliances and you can compare their efficiency side-by-side in the store. It's also important to get rid of appliances with care. If your area doesn't accept them for recycling, try donating those in decent condition, giving them to friends, or using a special hauler who will recycle them for you. Some energy companies give rebates for recycling your old appliances.
Use low-VOC paints and adhesives
Now available at many home stores, low-VOC paints are safer for the house's inhabitants and more pleasant to paint with thanks to limited odors.
Consider materials made from recycled goods
Countertops imbedded with old wine bottles. Flooring made from car tires. A backsplash designed with recycled glass tiles. Every day new and innovative products are developed using recycled materials and you can incorporate many of them into a kitchen. Green retailers are a good bet to find some of the new products.
Think local
Much of the hidden environmental impact in a renovation is from the long distances that the products we buy travel to get to our doorstep. Using local stone for a countertop or regionally-made tile for a floor can be a smart decision. Unfortunately, that sometimes limits design choices so you need to weigh those factors as well.
Author bio: Carol James, writer and editor EssayLab
I'm an academic writer at EssayLab, a great service that provides write proficient school essay help for people of all school star. Our objective is to simpleness your high school studies and gives everyone a possibility to flourishing without having excess strain.
Photography by Darren Bradley – Avocado Acres House by Surfside Projects + Lloyd Russell at archiscene.net