D'SCENE Magazine's contributing writer MATTI BYGOD catches up with BRANDON THOMAS LEE to talk hip hop, sex appeal and following his parents footsteps.
Brandon was photographed in Milano by Fashion photographer IGOR CVORO with styling from our regular contributor fashion stylist STEFANO GUERRINI.
Scroll down to discover more of the shoot as well as our interview with Brandon:

What is it like to grow up as the child of two famous parents?
It has been pretty interesting thus far…
So, is it difficult to carve your own career path alongside theirs or added pressure?
It definitely has its setbacks and adds pressure, but as long as you believe in yourself and work hard anyone can become whom or whatever they want to be.
What are you passionate about in your personal life?
I'm always trying to find ways to stay creative. I'm constantly sitting and thinking, and lately I'm trying to find ways to turn all those thoughts into actions.
What music you are really into right now?
I'm listing to all the London hip-hop right now. I am constantly changing what I'm listening to.
What inspired you to become an actor?
I had been acting through high school. One day my math teacher pulled me aside after class after seeing me in a musical the night before and said, "Brandon what are you doing worrying about collage. Go do this. You need to do this." That was one of the things that finally pushed me to try to make it into a profession. I always loved it, and I always wanted to have people watch me and feel something.
Being the face of Dolce & Gabbana, you are now a regular in Milano, what do you like the most about the city?
The food! And of course the people. Every time I go to Milano everyone is so nice to me, and I just eat so much food. I love it.
Where in 10 years would you like to see your career?
I just want it to be all about the work.
If you could work with anyone who would it be?
Honestly, way too hard to answer. There are so many.
What's the biggest misconception about having your life?
That I have never had to work hard.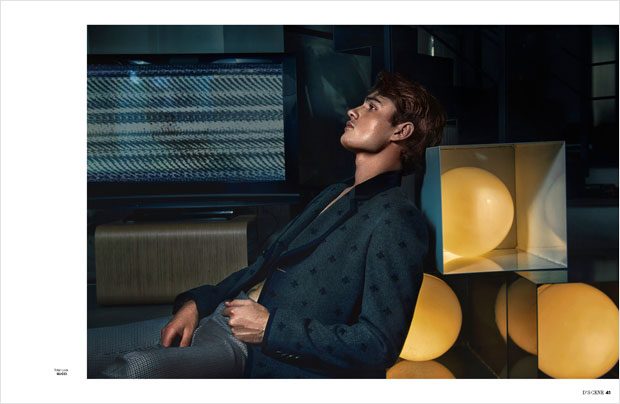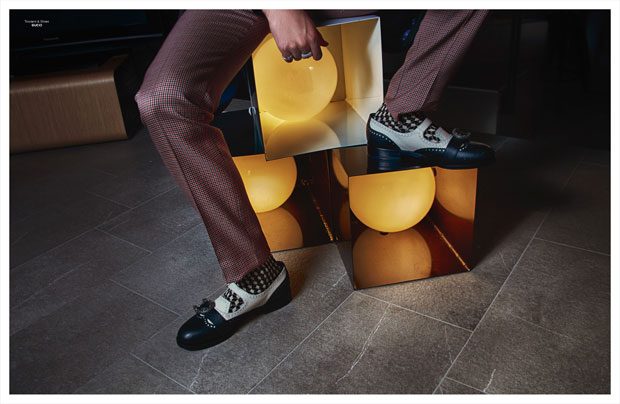 What is the most annoying question people ask about your parents?
People always ask me if they are still together for some reason. This is LA just assume everyone's parents are divorced, so it's not awkward.
What are some of your hidden skills or talents?
I can catch grapes in my mouth like it's my job.
What is sexy to you?
Confidence, class and a sense of humour!
Keep up with Brandon @brandonthomaslee

Photographer Igor Cvoro – igorcvoro.com
Stylist Stefano Guerrini
Production Katarina Djoric
Grooming Matteo Bartolini at Freelancer
Stylist assistants Cristina Florence Galati, Carmen Anna Romano, Paolo Santangelo
Model Brandon Lee at NEXT Models Los Angeles
Casting Director Zarko Davinic