Fashion designer Antonio Grimaldi presented his Spring Summer 2018 Couture Collection, inspired by the wind of the Orient and the military uniforms, at the Salle Melpomène of the Palais des Beaux Arts during the first day of the ongoing Paris Fashion Week Haute Couture.
"An "army" collection reinterpreted in the key of couture in which dungarees, supported by crystal straps that reveal the back, and where shirts are embellished with platinum metal embroidery recall the ranks of generals. The sahariana, a reinterpreted must on the catwalk, becomes an evening dress. Thread embroidered coat dress with pendant tif effect on fabrics inlaid with tulle and immersed in crystals. Shirts as long dresses, also worn over pants, with hand-embroidered collars. Then asymmetric interplay between panels that intertwine and turn into traces between pink gold embroidery. The color palette ranges from mauve to wisteria, passing to beige and the shades of copper-effect pink. Minicoats in chiffon lined with organza, dresses made with a métissage of chiffon, cady crepe and duchess in a material and tactile contrast, almost sculptural. Then, pleats. Spots of color that recall the pictorial paintings of Paul Gauguin. Nature reclaims civilization and the sacred place with the final long dress where vine-like branches design the silhouette and bloom on the body, enrobing it. Jewels like thorns or studs, inspired by bamboo are signed by designer Bernard Delettrez."
"Haute Couture is magic, Haute Couture is a dream, Haute Couture is pure love. But it is not for the masses, because of the prices that are a bit higher than ready to wear considering the intense work of craftsmanship and handmade Embroidery going into the creation. In my vision of I prefer quality ready to wear that is far from fast fashion and is a sort of Demi Couture, all women can dream to have a couture dress in the wardrobe." –  Antonio Grimaldi on Haute Couture for Design SCENE Magazine's exclusive interview.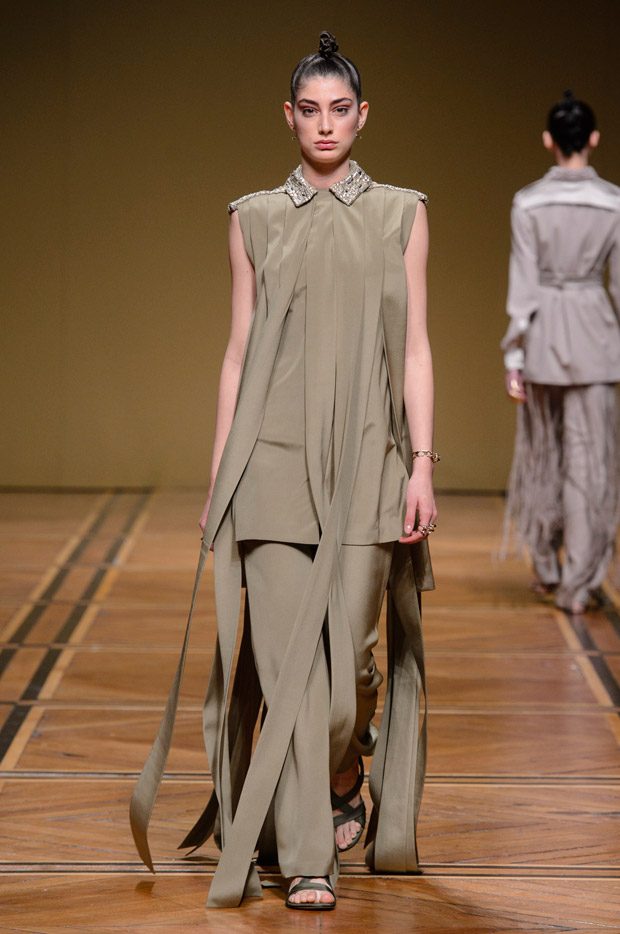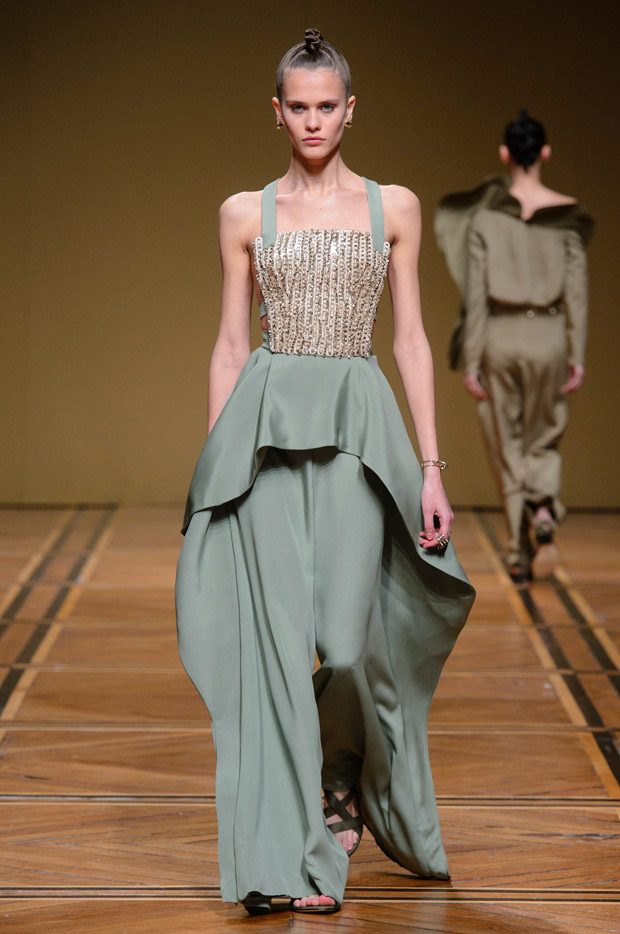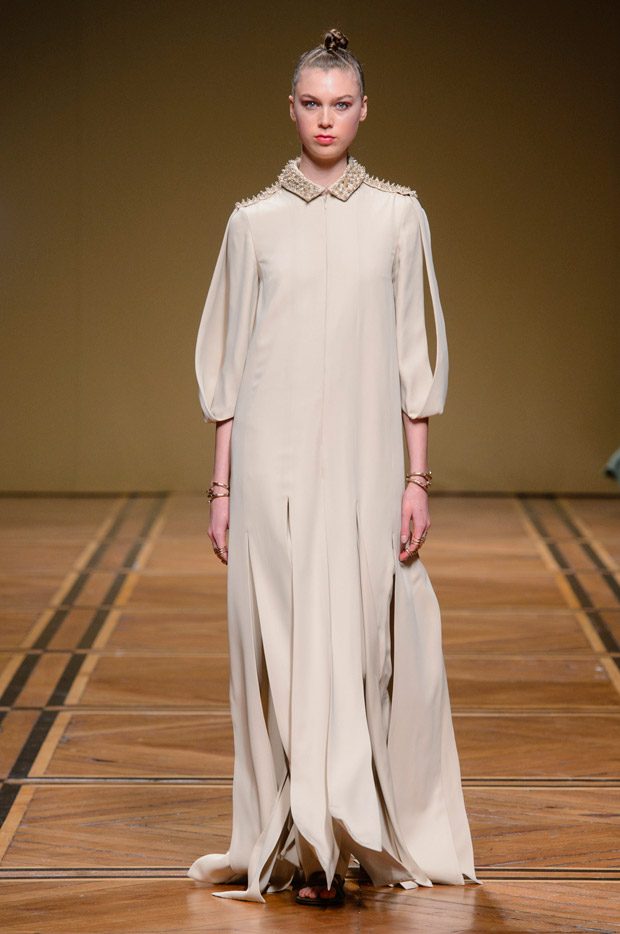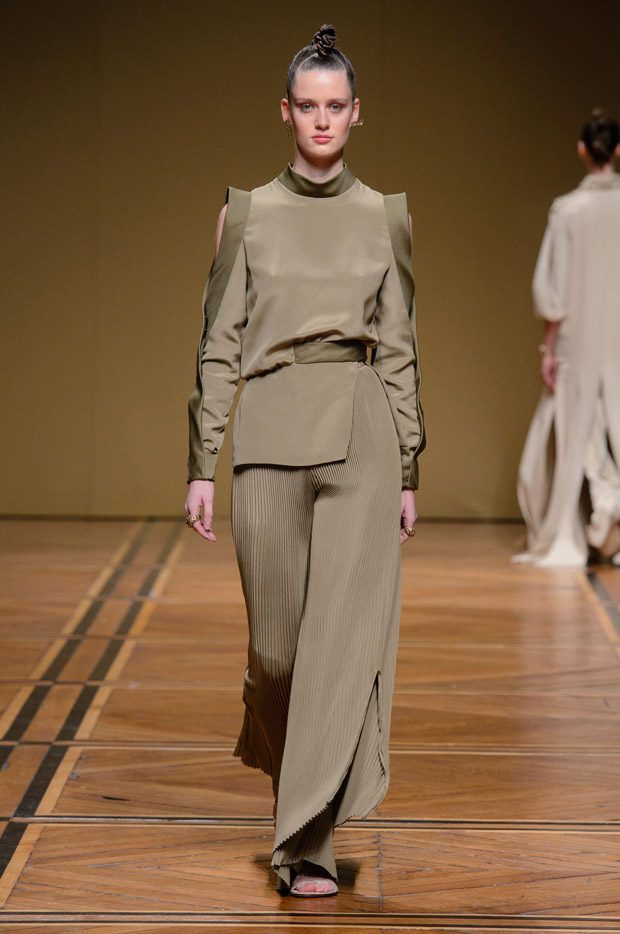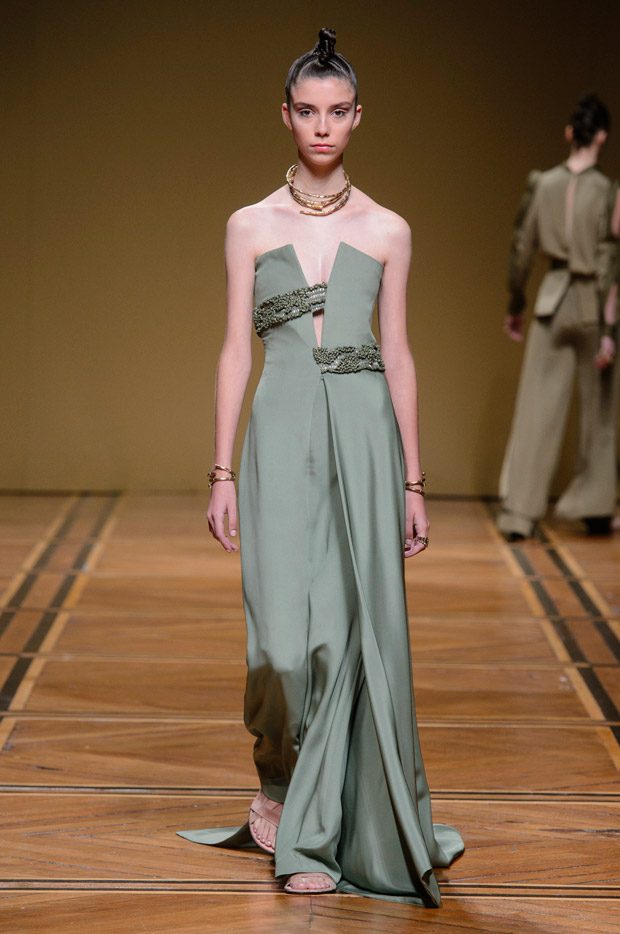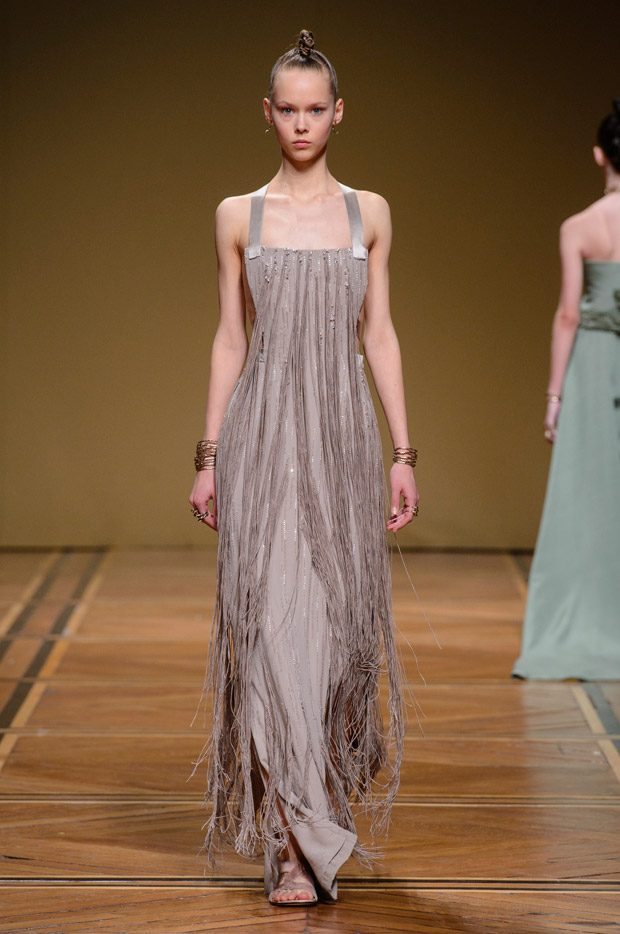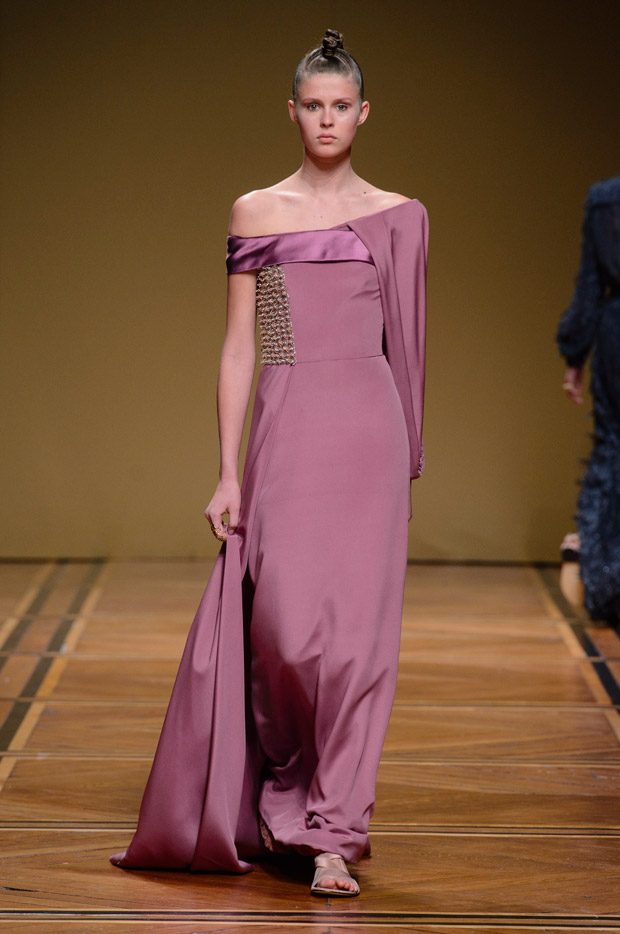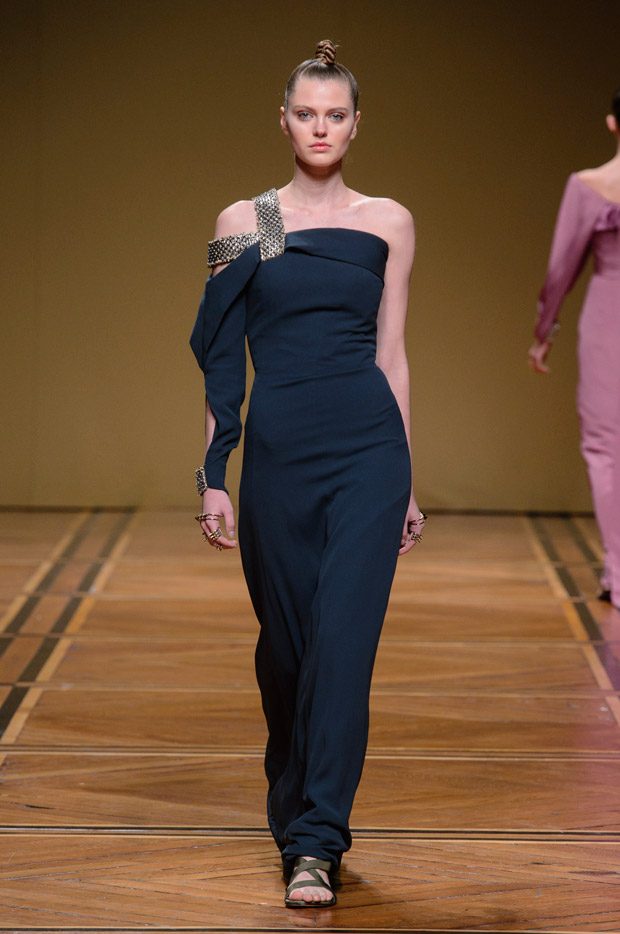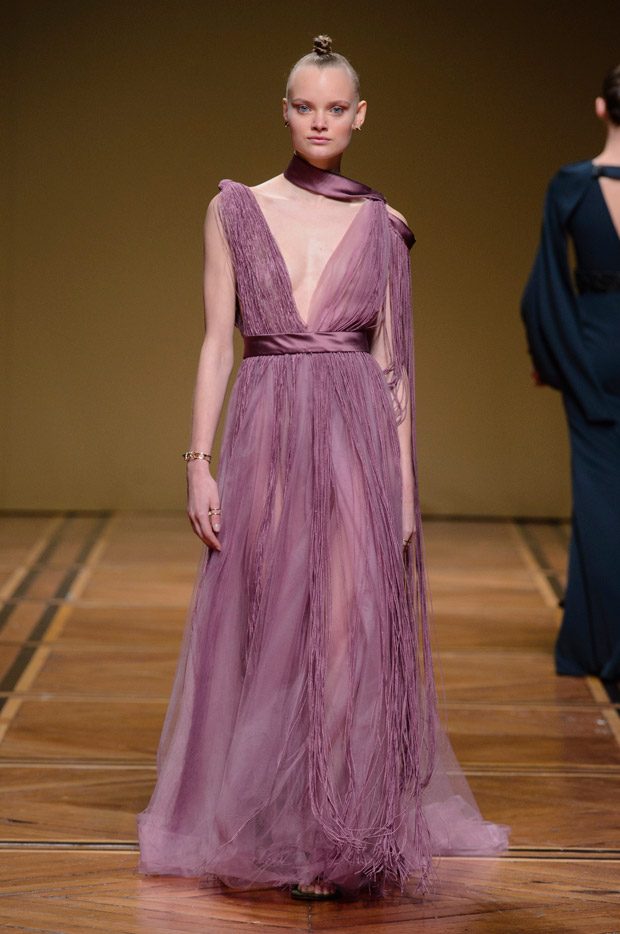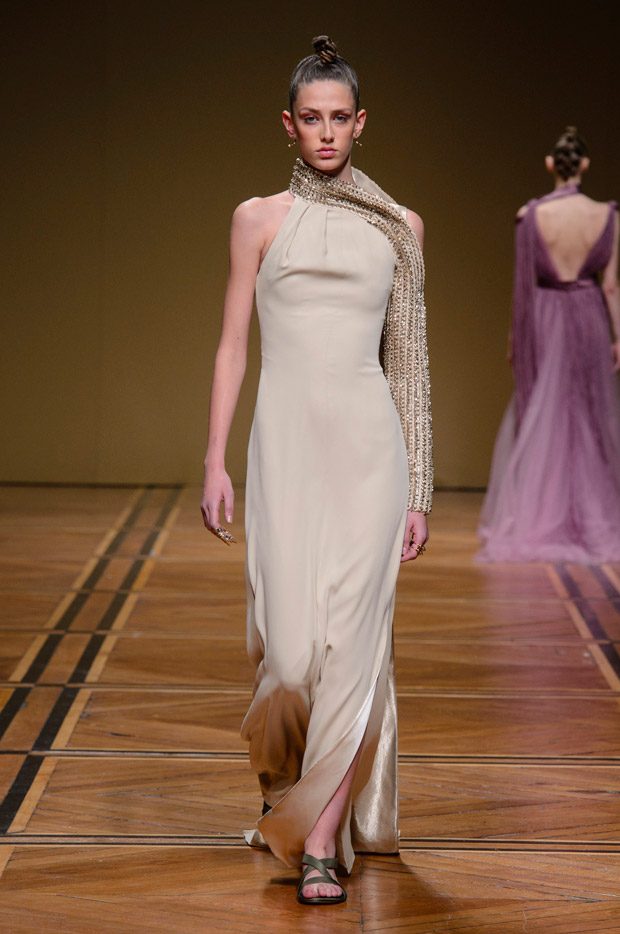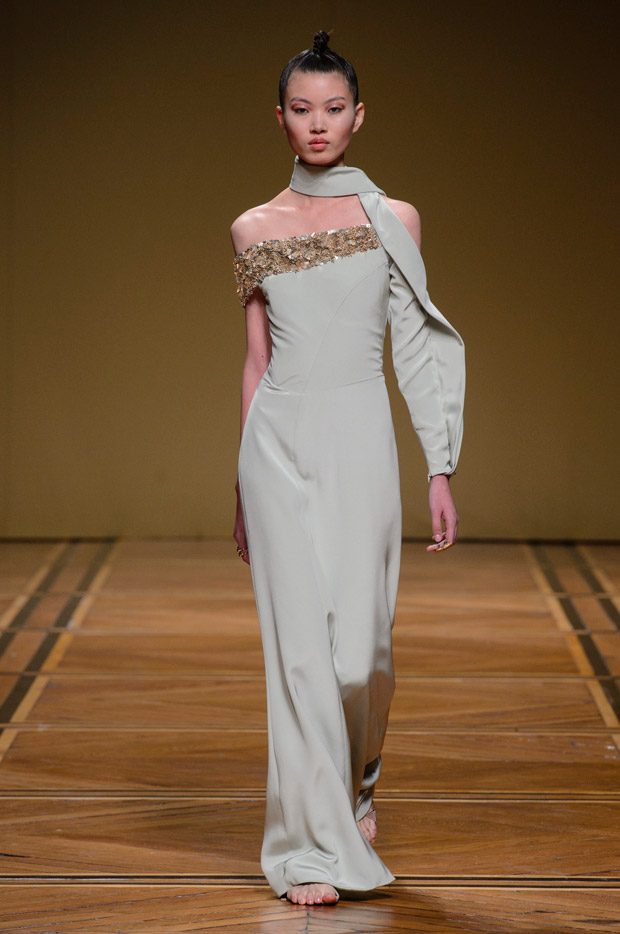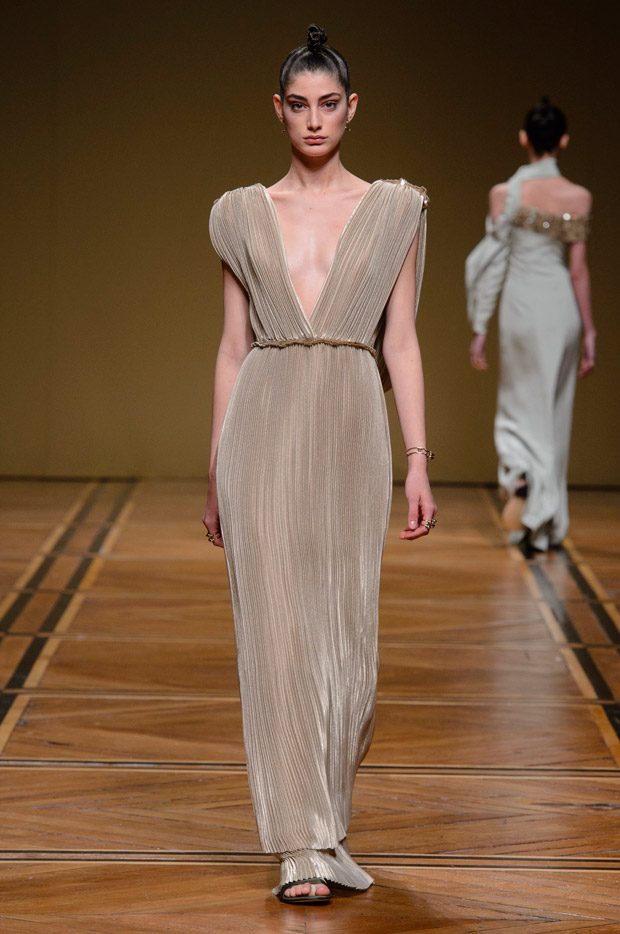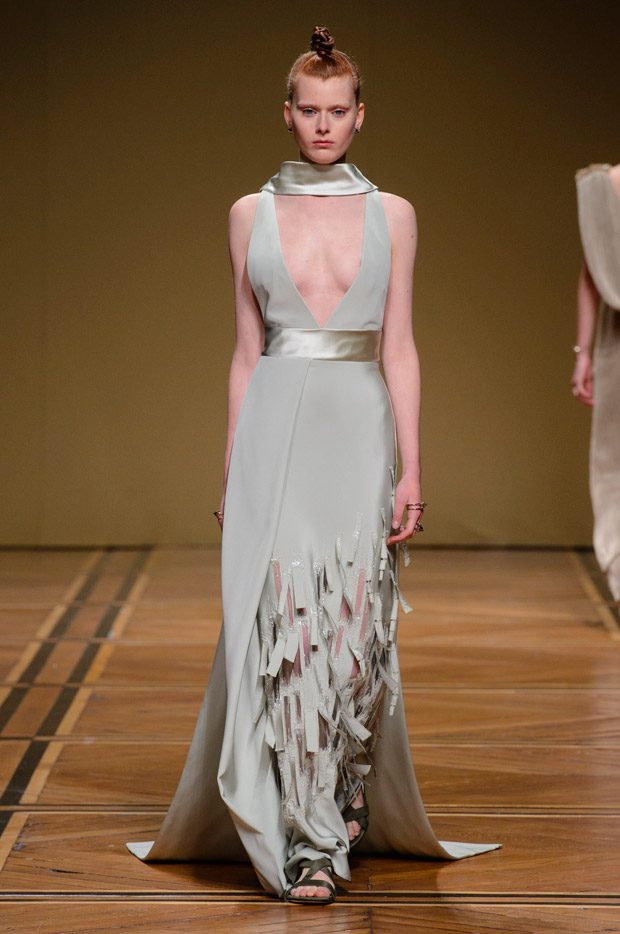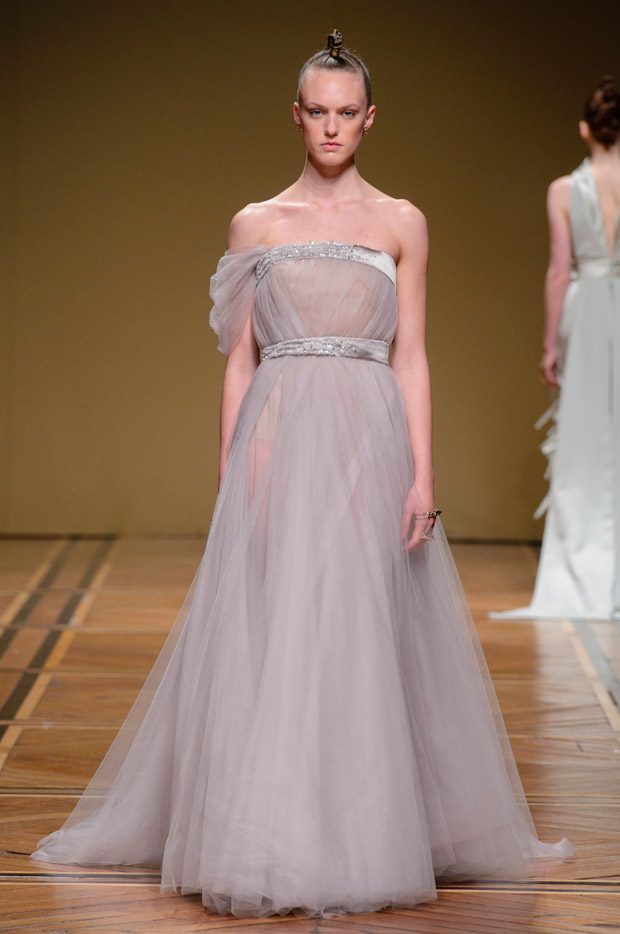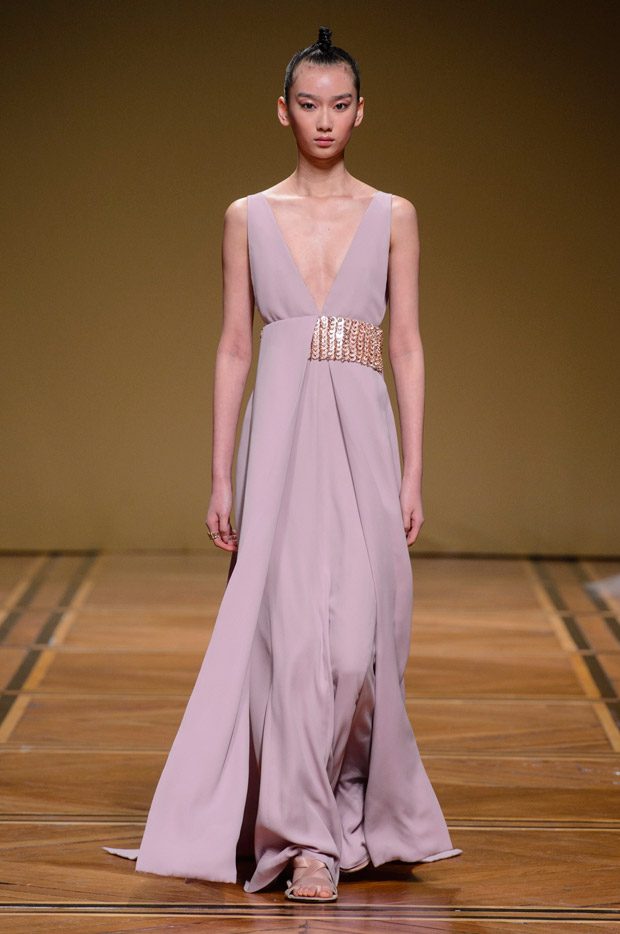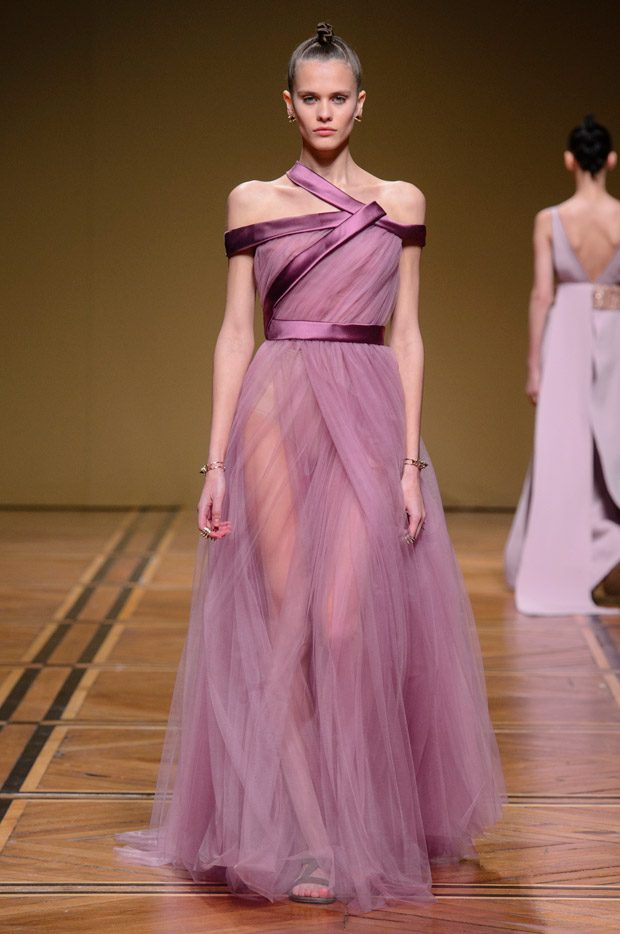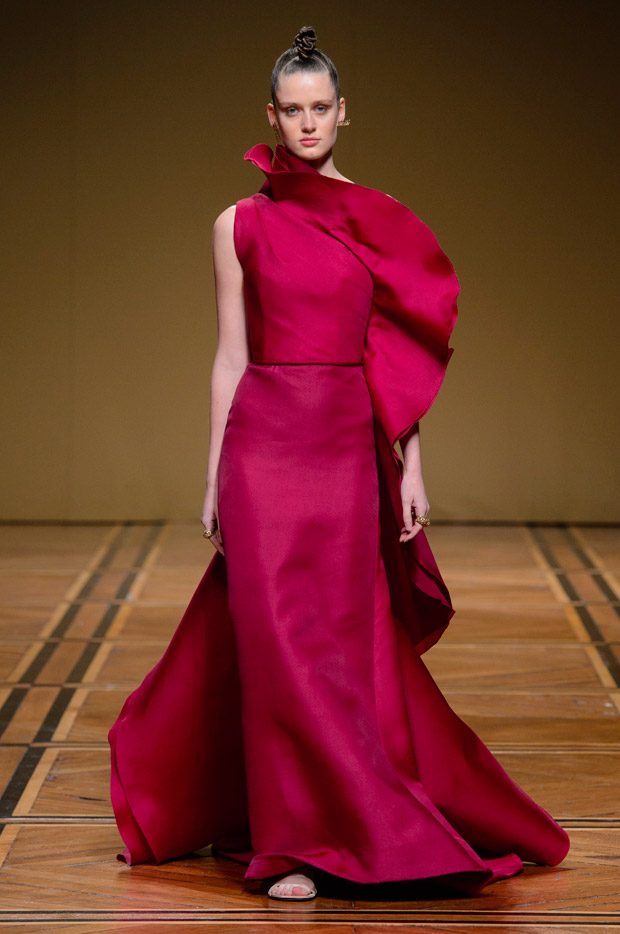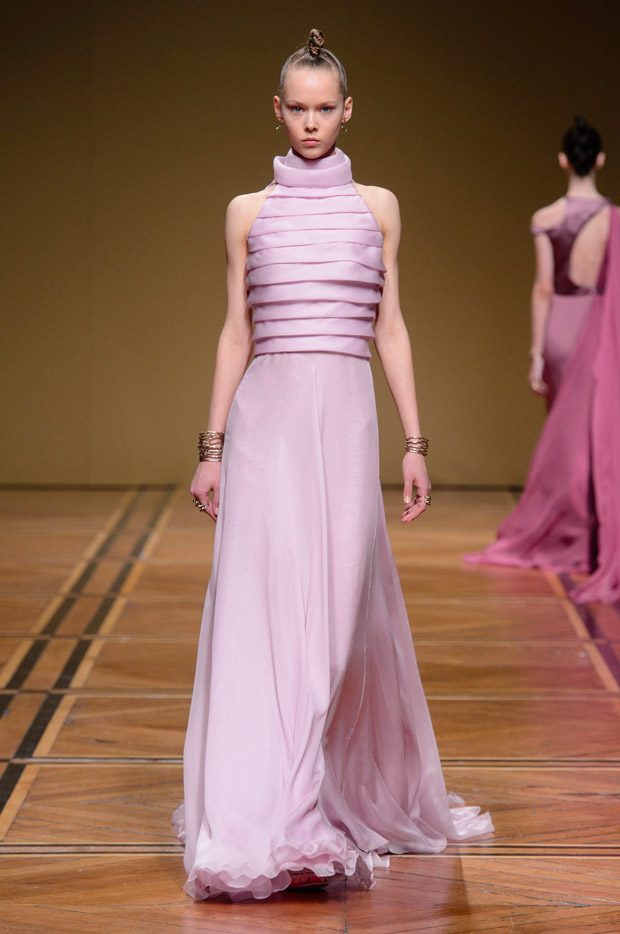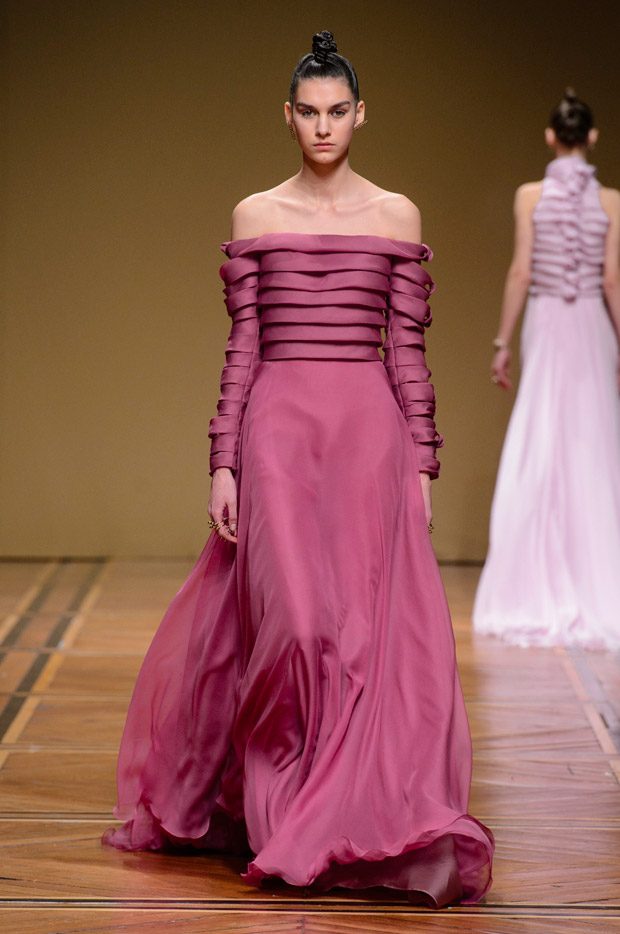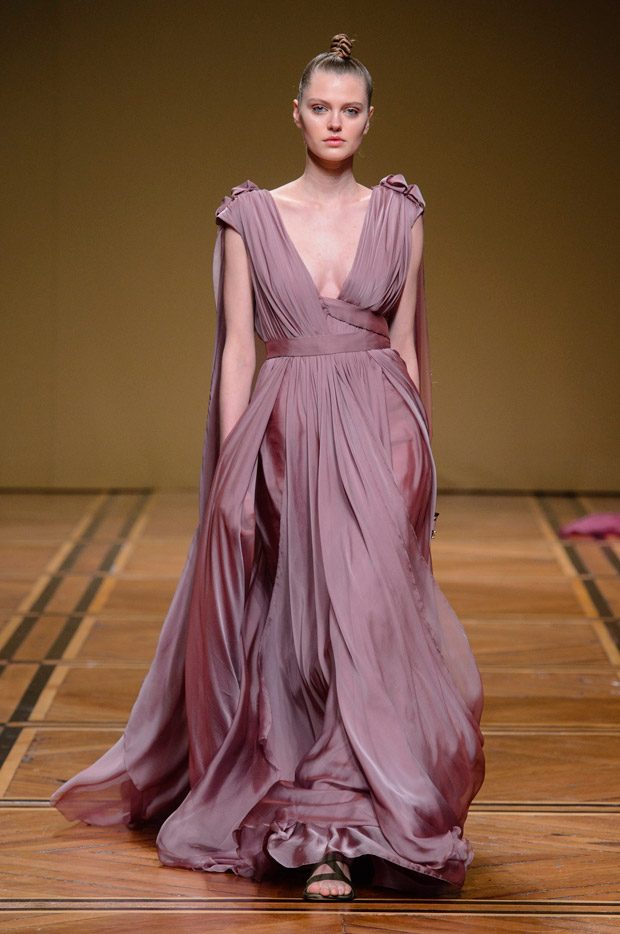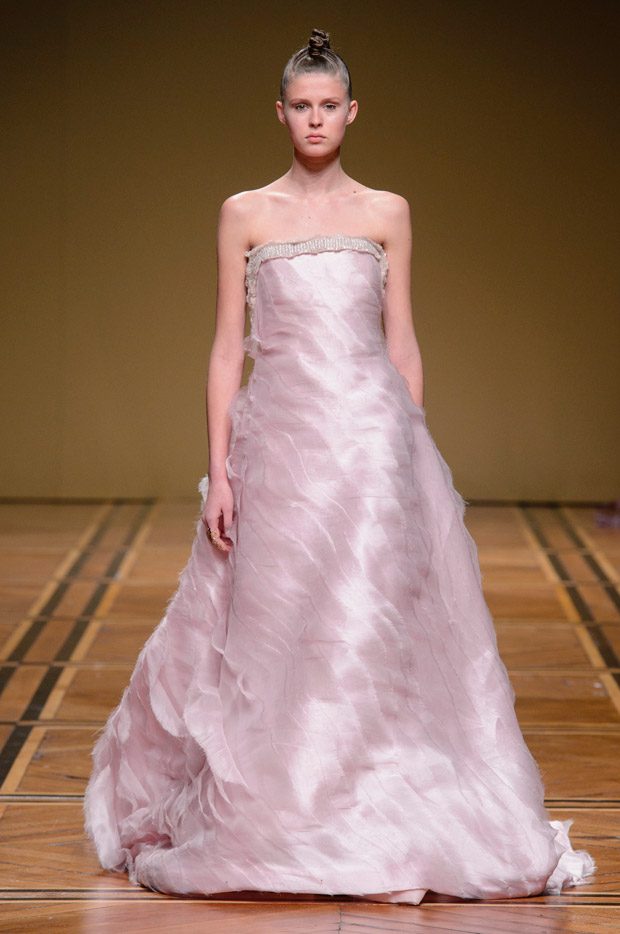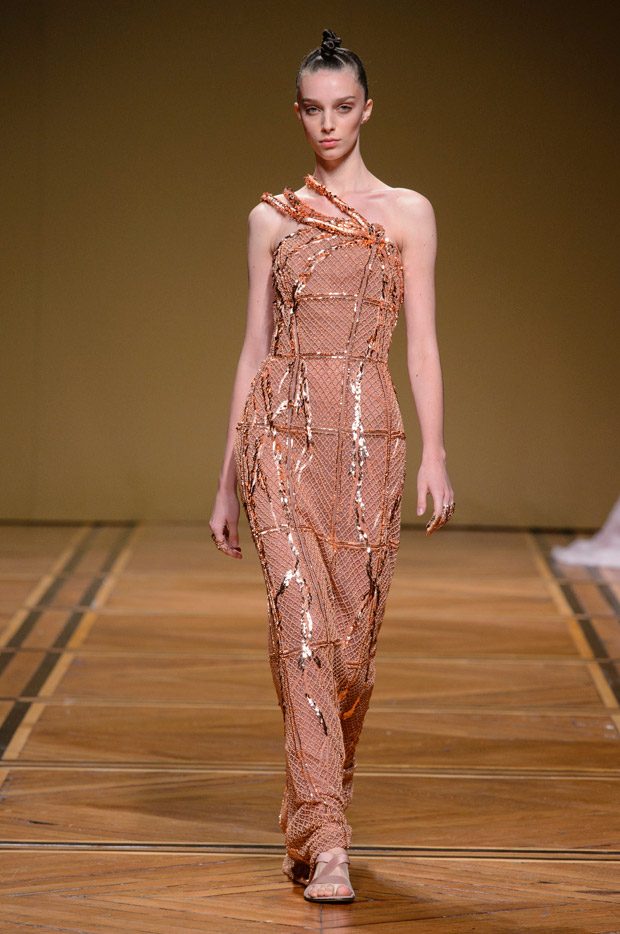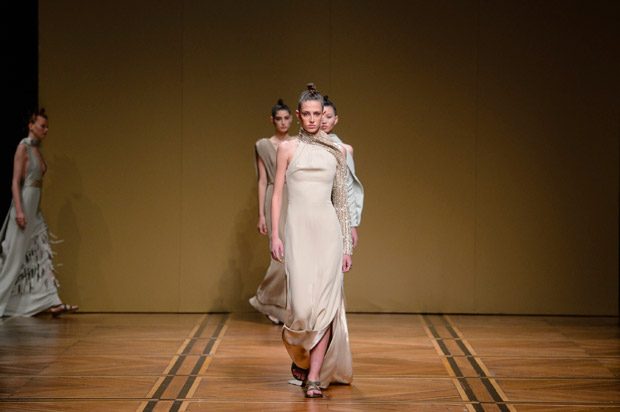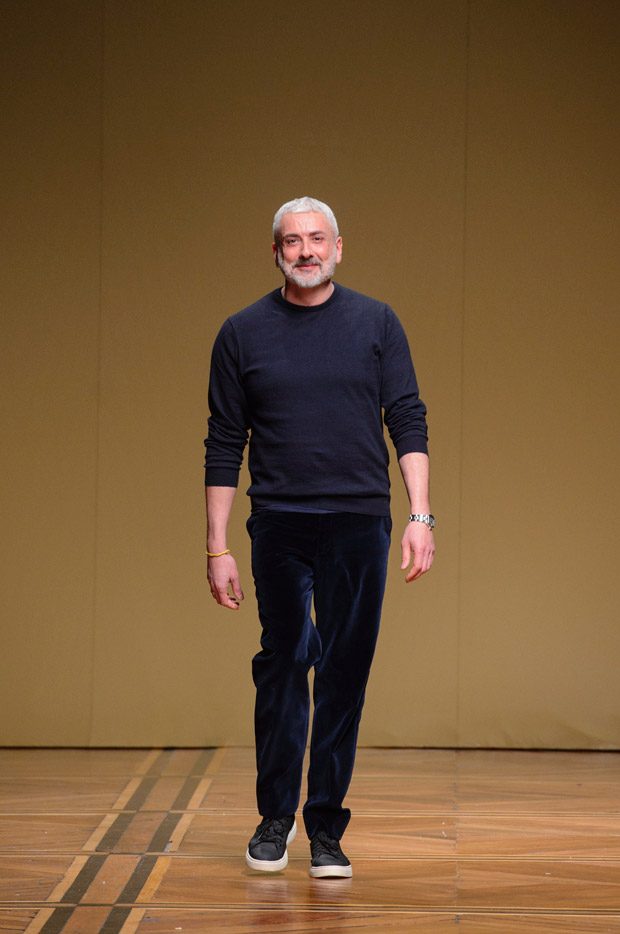 Jewels: Bernard Delettrez
Makeup Artist: Natasha Lakic at ELSL Management
Hair Stylist: Stephen Low at ELSL Management
Creative Director: Alessandro Mazzini_MAZZINI EVENTI
Soundtrack: Francesco Marcello Estela
Casting Director: Arthur Méjean
Production: LUCKY STAFF
We love hearing from you, connect with us on Twitter, Instagram and Facebook.